By Mulder, Anaheim, Convention Center, 30 may 2022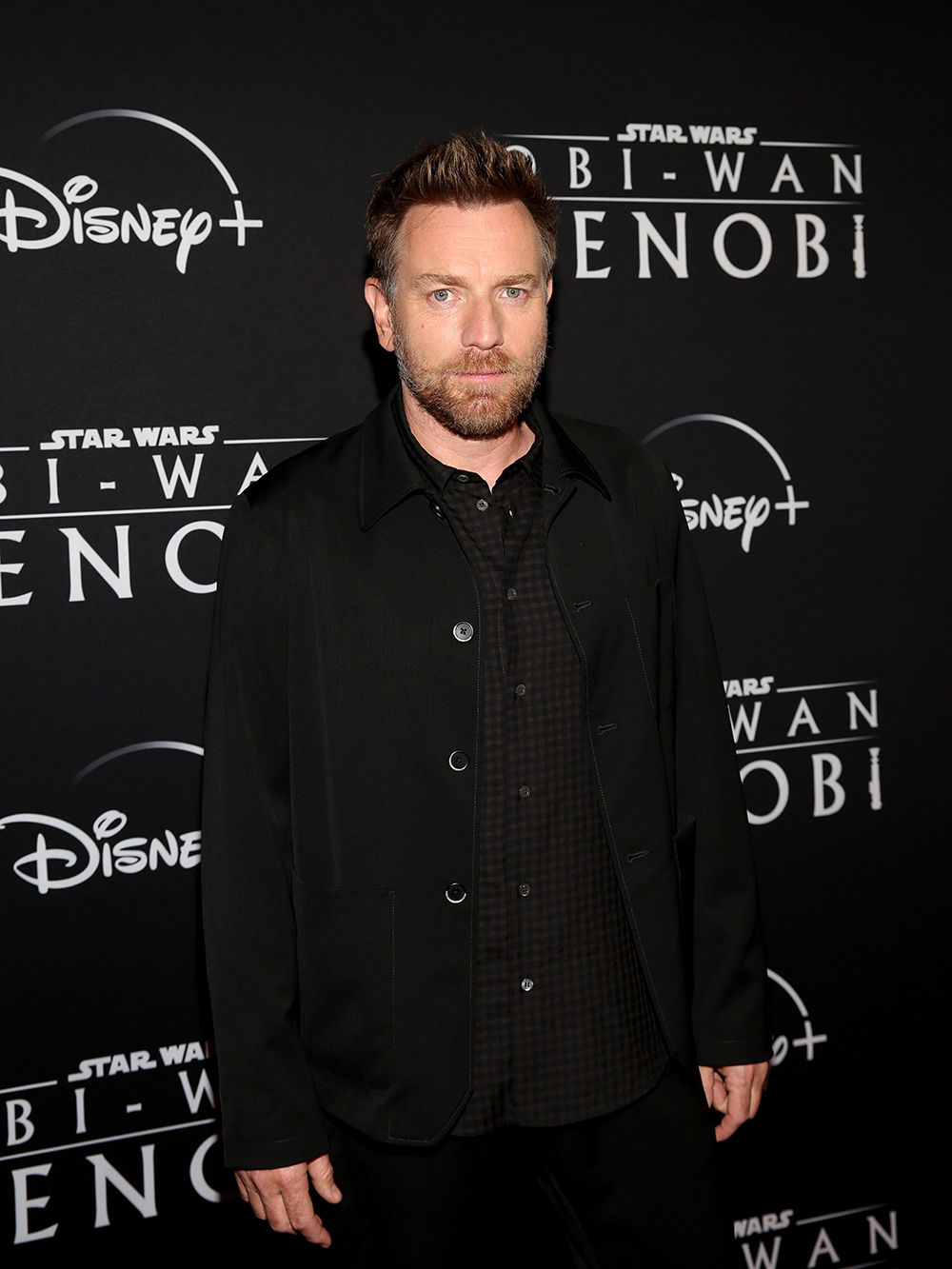 At the Star Wars Celebration 2022 Convention in Anaheim, California this weekend, fans of all ages were treated to a host of surprises and excitement. After a first panel full of announcements, Lucasfilm unveiled two new animated series: Star Wars: Tales of the Jedi and Star Wars: Young Jedi Adventures as well as a new special creation: LEGO Star Wars Summer Vacation. The company created by George Lucas also announced that the animated series Star Wars: The Bad Batch will return in the fall and that Star Wars: Visions will return next year. As the new Obi-Wan Kenobi series sets audience records on Disney+ (in terms of viewing hours in its first weekend of operation), let's go into more detail on each of these new highlights:
Light & Magic

Filmmakers Lawrence Kasdan and Ron Howard, along with visual effects stars Joe Johnston, Phil Tippett, Dennis Muren, Rose Duignan and Lynwen Brennan, brought the groundbreaking story of Industrial Light & Magic to the stage, which will be the subject of a six-episode documentary series scheduled exclusively on Disney+ beginning July 27. Lawrence Kasdan, who has unparalleled access to the company's archives, will take subscribers behind the scenes at ILM, Lucasfilm's visual effects, animation and digital production subsidiary. Ron Howard, Brian Grazer, Justin Wilkes, Lawrence Kasdan, Kathleen Kennedy and Michelle Rejwan are executive producers of the series developed by Imagine Documentaries.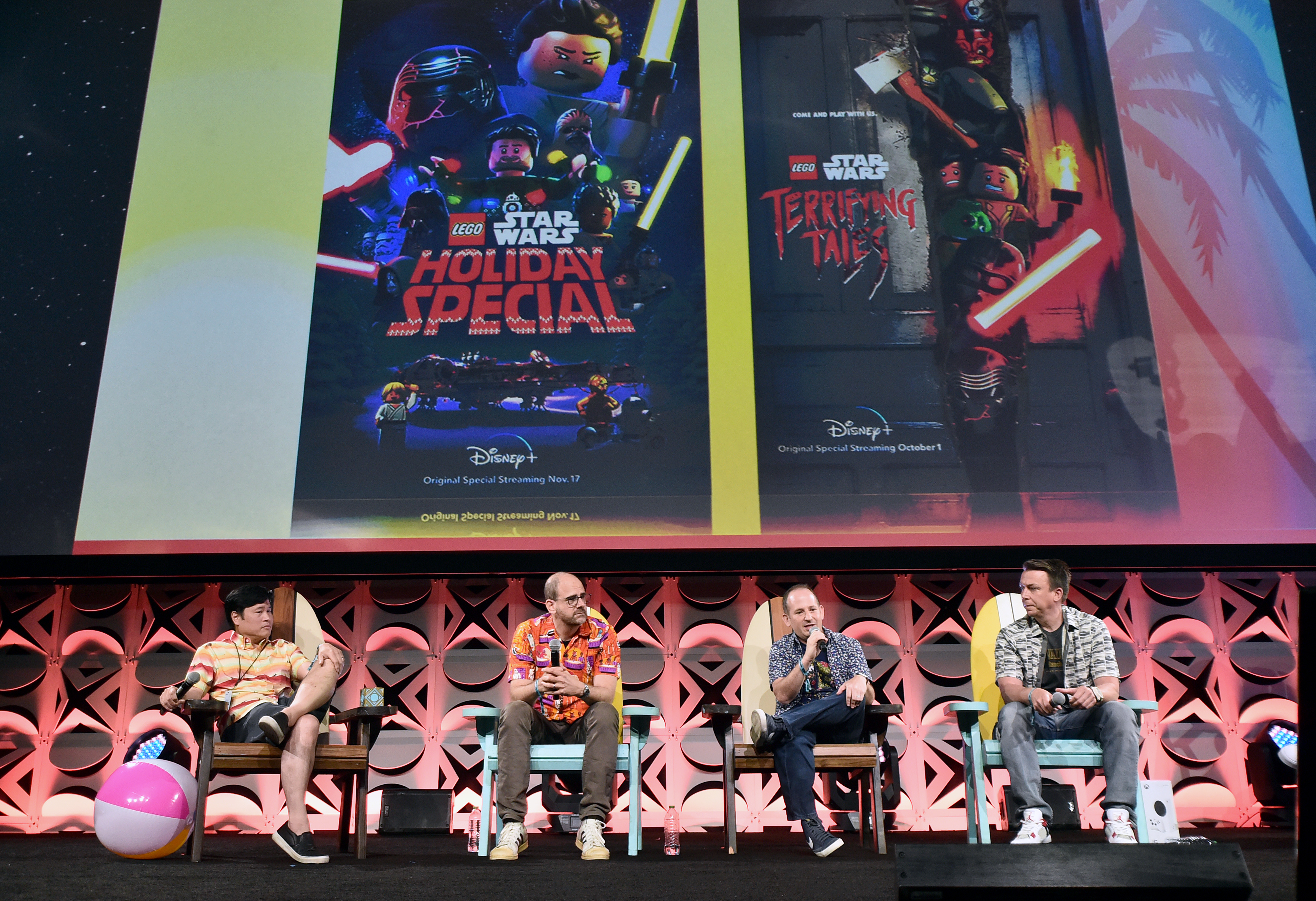 LEGO Star Wars Summer Vacation
Following the success of "LEGO® Star Wars: Happy Holidays" in 2020 and "LEGO® Star Wars: Scary Stories" in 2021, the crossover adventures of the Star Wars universe and LEGO toys continue with this summer episode set shortly after the events of Star Wars: Rise of Skywalker. Seeking a well-deserved break from Imperial soldiers and TIE fighters, Finn arranges a surprise vacation for his friends Rey, Poe, Rose, Chewbacca, BB-8, R2-D2 and C-3PO aboard the Halcyon, an ultra-luxurious intergalactic hotel. But his plans for a reunion are derailed when he becomes separated from the group. James Waugh, Josh Rimes, Jacqui Lopez, Jill Wilfert, Keith Malone, Jennifer Twiner McCarron and Jason Cosler are executive producers of this one-off event co-produced by Atomic Cartoons and directed by Ken Cunningham with a script by David Shayne (also executive producer). To be seen on Disney+ starting August 5th.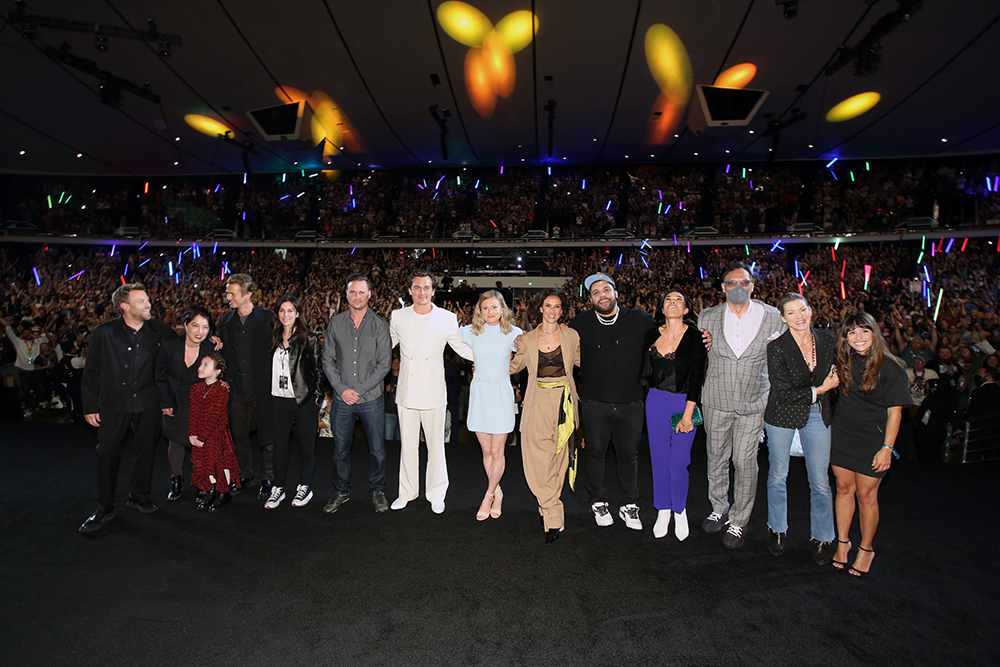 Star Wars: Young Jedi Adventures
Executive Producers James Waugh and Michael Olson (who also serves as Art Director), Director Elliot Bour and Producer Lamont Magee introduced audiences to "Star Wars: Young Jedi Adventures", a new animated series set in the High Republic era. The series follows the adventures of young students as they learn the skills necessary to become Jedi: compassion, self-discipline, teamwork, patience and friendship. The series is scheduled to air in Spring 2023 on Disney+ and Disney Junior.
The Mandalorian Season 3 and Ahsoka

Jon Favreau and Dave Filoni were surrounded by Pedro Pascal, Brendan Wayne, Lateef Crowder, Giancarlo Esposito, Emily Swallow, Carl Weathers, Temuera Morrison, Katee Sackhoff, Rick Famuyiwa, Rosario Dawson and Natasha Liu Bordizzo to present the future of The Mandalorian and Ahsoka series. They were not alone as two surprise guests were also present: Grogu from The Mandalorian and Chopper, a very special droid that viewers will meet in Ahsoka. Previews of both series were presented for the first time to the audience present in the hall. The Mandalorian Season 3 and Ahsoka will air exclusively on Disney+ in 2023.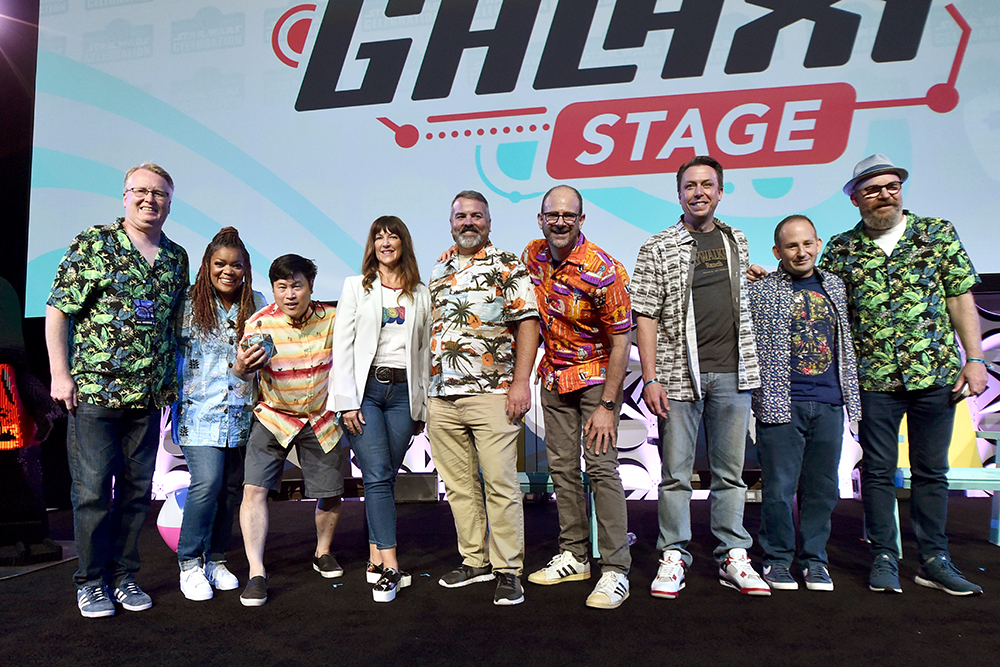 Star Wars: Tales of the Jedi
Dave Filoni announced that this anthology of six animated shorts will be released next fall on Disney+. "Star Wars: Tales of the Jedi" will chronicle the exploits of the Jedi from the second Star Wars trilogy, including Ahsoka and Count Dooku. Audiences were treated to the trailer and the first short film in the series, which features a very young Ahsoka Tano still accompanied by her mother.
Star Wars: The Bad Batch season 2

Director Brad Rau, executive producer and head writer Jen Corbett, writer Matt Michnovetz and actors Dee Bradley Baker and Michelle Ang (who voice the characters) introduced the trailer for "Star Wars: The Bad Batch" Season 2 and treated the audience to a clip from the first episode. Several months have passed since the events on Kamino. The mercenaries of the Bad Batch continue their journey into the Empire after the fall of the Republic, encountering friends and enemies - both new and old - as they complete a series of exciting missions that take them to unexpected and dangerous places. The 16 episodes that make up the second season are expected to air this fall, exclusively on Disney+.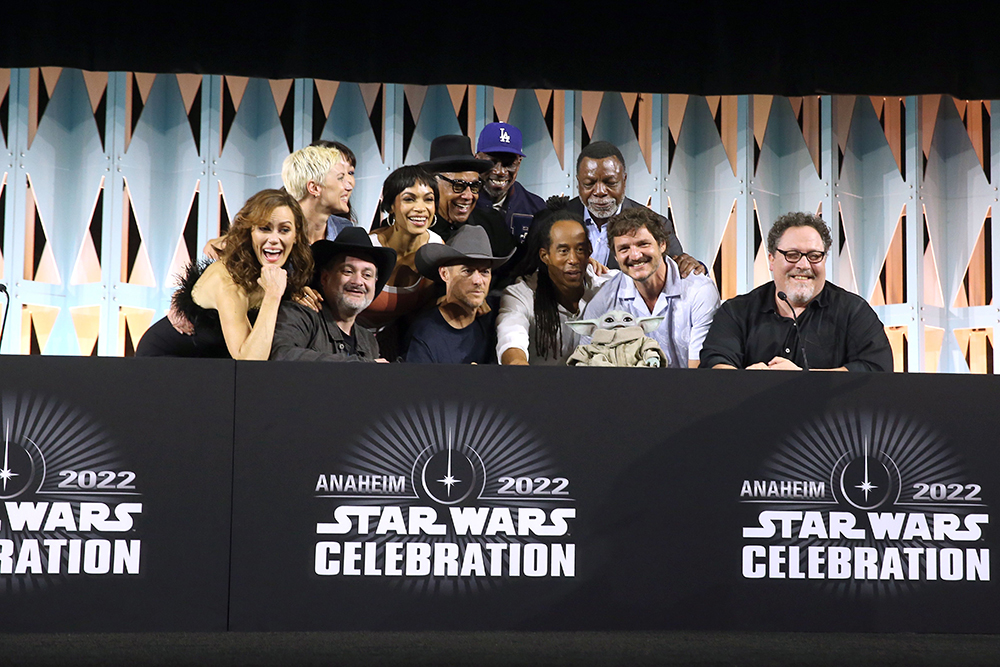 Star Wars: Visions
In front of an audience of Japanese animation fans, James Waugh, Josh Rimes, Jacqui Lopez and Justin Leach spoke about the key moments in the making of the first season and their collaboration with Kamikaze Douga, Studio Colorido, Geno Studio, Trigger, Kinema Citrus Co. and Production I.G. and Science Saru. The speakers also pointed out that the 2nd season of this anthology of animated shorts would demonstrate great diversity, with artists this time coming from all over the world: Japan, India, UK, Ireland, Spain, Chile, France, South Africa and USA. "Star Wars: Visions" transcends animation styles and serves as a framework for different artists to pay tribute to the Star Wars universe. The second season will show the full extent of this concept, by declining its short films according to the different cultures of their creators. The new season of Star Wars: Vision will be available on Disney+ in Spring 2023.
Discover the official videos on our youtube channel and the official photos on our Flickr page.
Photos and video: Copyright Getty Images for Disney
(Source: Press release)