By Mulder, Los Angeles, 30 may 2022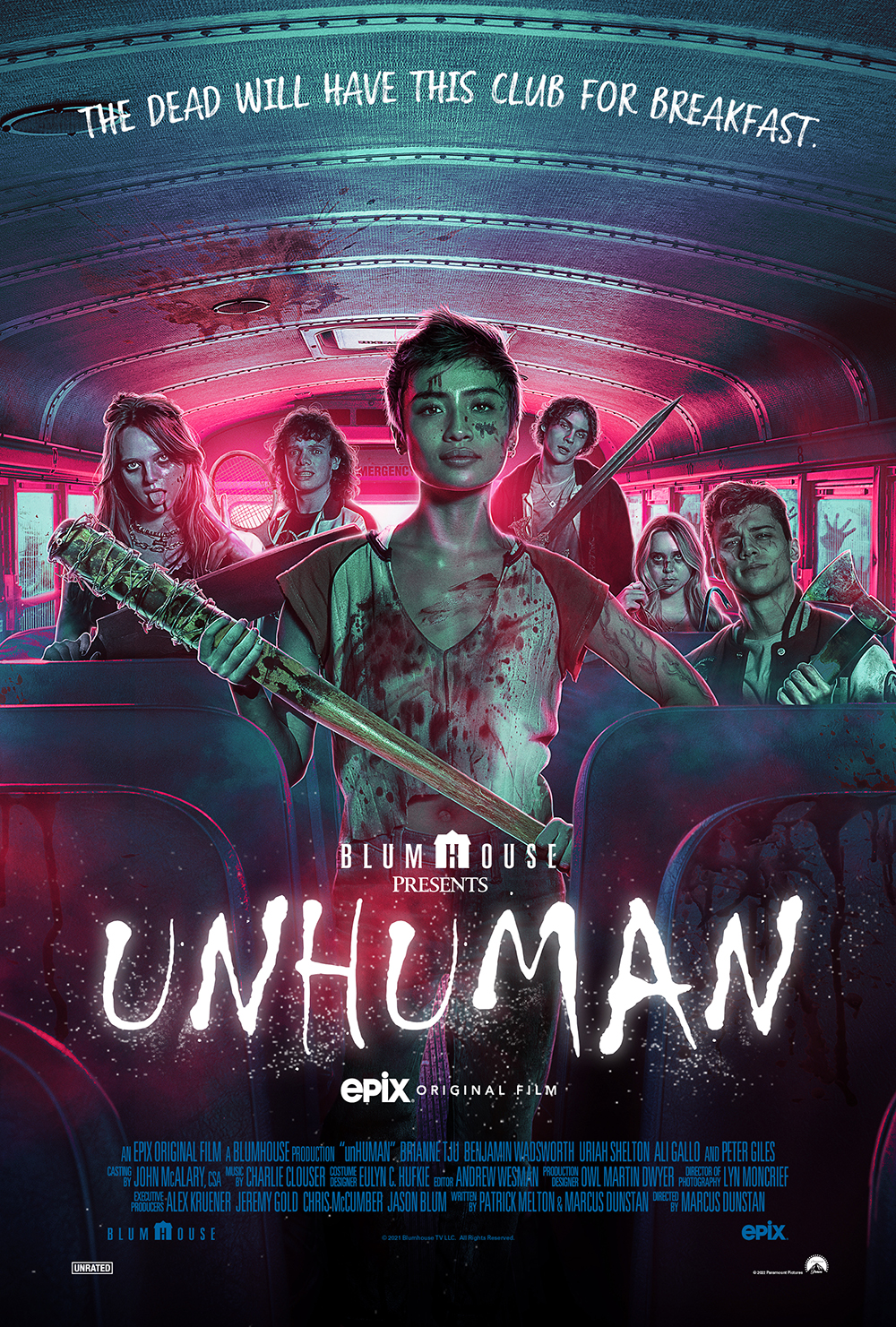 Unhuman is an upcoming made-for-television horror comedy film directed by Marcus Dunstan, and written by Dustan and Patrick Melton. The film stars an ensemble cast, featuring Brianne Tju, Benjamin Wadsworth, Uriah Shelton, Ali Gallo, and Peter Giles. Unhuman is a production of Blumhouse Television, and is set to be released an Epix original film on their service, while Paramount Pictures simultaneously releases the film digitally on June 3, 2022.
Q : Hello Marcus, to begin, I am very happy to be able to interview a gifted director who has marked my memory as a cinephile with the excellent films that are The Collector, The Collection and The Neighbor. You are also known to be an excellent writer for the saga Feast and Saw. What can you tell us about your long collaboration with the Patrick Melton ?
Marcus Dunstan : Boris, i cannot thank you enough for saying the neighbor. You got me in the fields there Boris. You know life can be a lonely journey but it ain't lonely when you get to do it with a friend that you respect. I have known Patrick Melton since he was a student in Iowa and i have seen this friend become a father and as a father become the head of a beautiful family and with that it's been an absolute once in a gazillion encounter where this person loves art and this person loves family and so i learn from him all the time. i mean he inspires me to honor the words he takes time away from that amazing full life to give, to offer so it's that's it to me. We've done everything together our first chance, our heartaches. How did that happen. We Have been together and i love that. There's a sounding board it keeps our feet on the ground it keeps our nose to the grindstone and it keeps us imagining and that results in moments like this where bless you know Patrick Melton wrote the neighbor in four days. We were dumped we had been dumped by our agents and you know got to and this is before Feast came out and he had a child on the way and he was going to have to you know make a tough call about hanging it up not being able to write and so he's like i'm going to take one crack at this and so he wrote The neighbor in over a fourth of July weekend that was then in august we heard there was a premiere for our first movie Feast at the premiere for Feast i was asked to go in the back and pitch an alternate ending to the neighbor and the studio that made Feast then bought it at that party. Patrick made his goal and that he was given six weeks by his wife to find you know a solvent means of providing and to help for their family and it was just a couple weeks late but it worked out.
Q : What can you tell us about the origins of this film ?
Marcus Dunstan : Unhuman was a project written by Paul Soter and i was brought on relatively late in the process to help realize it in New Orleans and as a part of that some elements had changed and that we wanted to adjust the tone and adjust the message and still a theme however Paul gets 100 credit for delivering this amazing twist in there and the twist was a bit in the back 40. we wanted that to be an anchor because of what it did to the characters how it could enhance the theme and i hadn't seen that before and i really loved it i wanted to protect that so we then were able to take and give it a reason for being from our experience and that meant Patrick is from Evanston Illinois hence Evanston hill is our fictional high school but also the setting of the seminal John Hughes classics where we wanted to take certain stereotypes from those movies that are now under re-examination for some of their more appalling behavior and like lessons they were instilling but then remind them how the movies that we were told were appalling our Friday the 13th etcetera that i was in the basement watching were actually instilling the lessons of don't be a jerk or you'll die don't do drugs you'll die don't be a bully or you die you know you might just die anyway but and you might like defend somebody and you might make it so that seemed to hold hands with the idea of let's tell a let's tell an after-school special about bullying using the artillery the arsenal of the horror movie and yet remind each character of the heart that that got us here and that would be the Hughes inspired heart of kids that were treated with respect in their vulnerabilities that we all have them i mean every one of us lucky enough to be an adult has had the four years of absolute biological flux that happens in adolescence and this was a chance to go back to that time machine you have that time machine moment to go back there leave some hurt bring back some hope.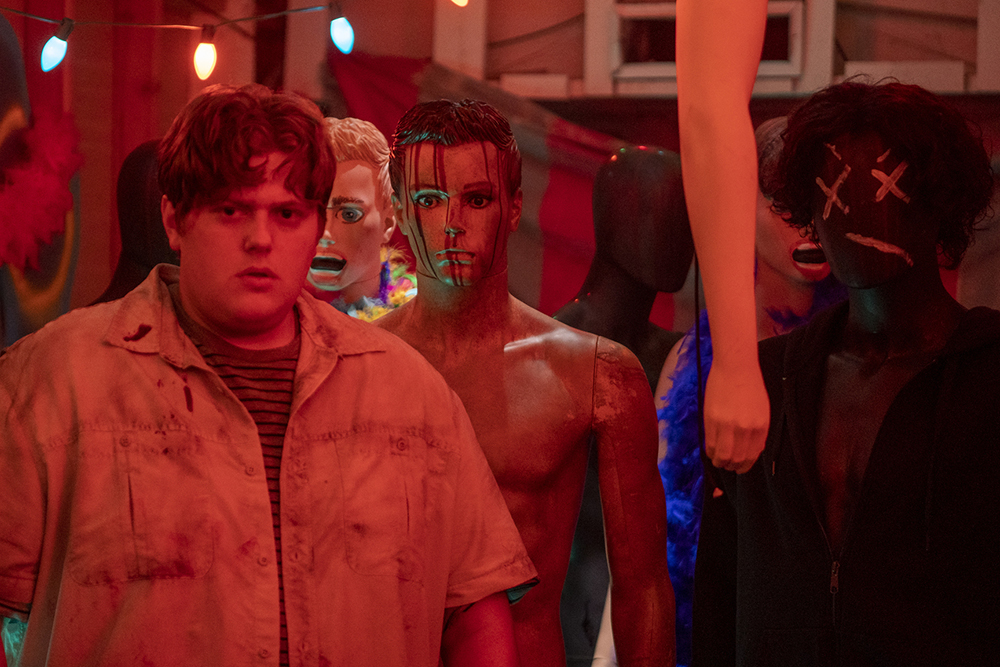 Q : Watching your film, one thinks of a successful cross between a universe close to the work of Stephen King with a touch of The Breakfast Club. Can we say that Stephen King is one of your sources of inspiration and that his books have guided the creation of this film and your film career ?
Marcus Dunstan : Absolutely, Stephen King helped me find a love for reading and writing and so did Roger Ebert so Roger Ebert I would read his reviews they'd have these compendiums of his reviews and so that they started to hold hands where i would see a beautiful review for the Dead zone then i'd check out the dead zone and learn more about Stephen King while also reading his stories at night and i loved that atmosphere i love how he there could be blue-collar identifiable people that i could recognize and be that had jobs that i had to try to exist and provide for a meager existence and then the horror element was cleverly used as an acceleration of life's challenges and that it just never stopped teaching. I love that so i want to do from those I hope that these movies can teach something and they can provide not horror for the sake of trauma but maybe show you something scary so it doesn't scare you so much anymore and you can grow.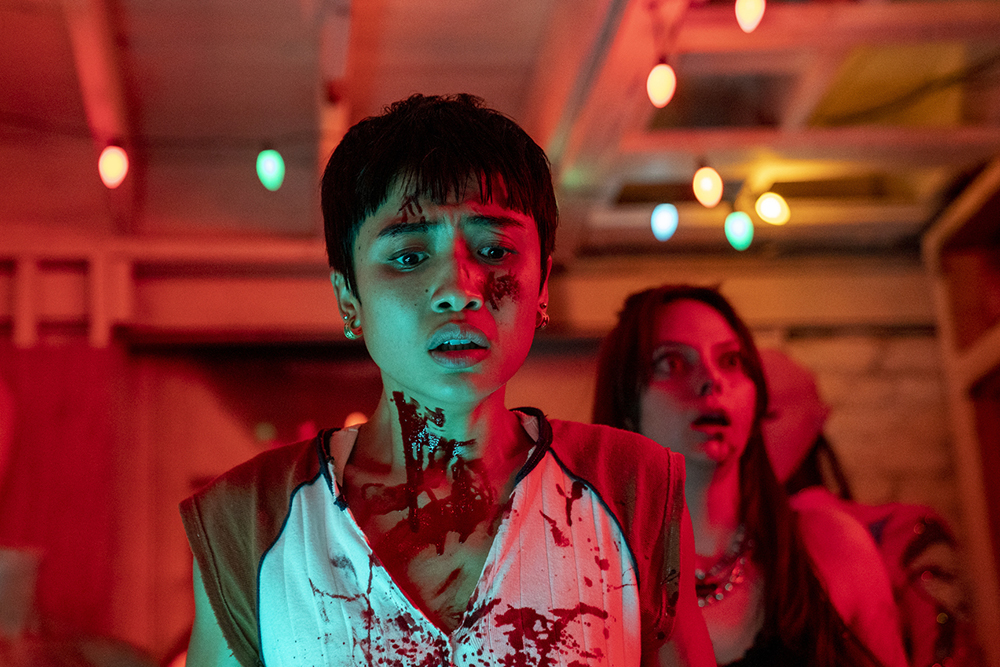 Q : What advice would you give to a young adult who wants to become a writer and a director and which are your currents projects and can we hope to discover a sequel to The Collector ?
Marcus Dunstan : so in terms of advice I actually just never stopped making things little things never stopped writing never stopped pushing, writing was something i could do as long as I could manage time and desire to do it the instruments of a of like and I'll say this the smartphone I'm sure I'm not the first person to say like anybody with a smartphone now has more instruments than i ever did to start creating and in fact i used my smartphone on human to grab shots when the clock wasn't there or i just needed a reference and we ended up using a handful of those and so if it plays there and it plays in the past it's that is a wonderful tool. Then your next question was about the coming up is we've got a wonderful collaboration based on this union with Blumhouse and Disney+ that I'm excited about and then we'll say hey hopefully that will come to fruition and then to answer your last question. i actually have a phone call today about the state of affairs with the collected and what I'm hoping that is that we're just keep marching towards hope for that it's a bit of a byzantine gordian knot that needs to be untied but you know what there are motivated people doing that it is going to take too long for anybody that wants to see it right now i've been wanting to see it for 10 years and I'm still in this fight and I'm still bringing hope.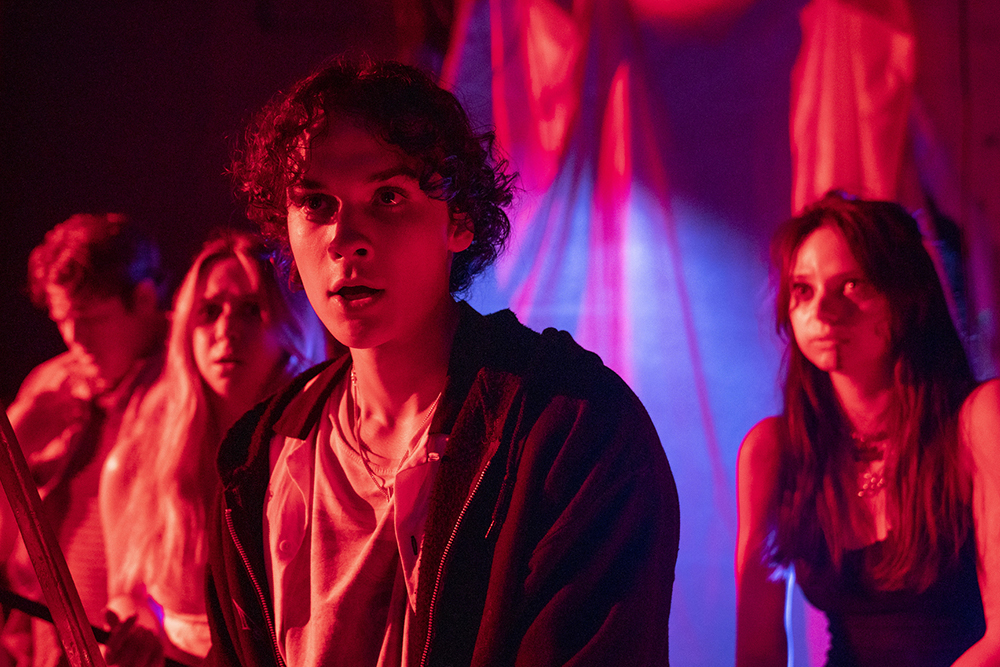 Synopsis :
The dead will have this club for breakfast. Blumhouse Television and EPIX bring you the story of a high school field trip gone bloody awry. Seven misfit students must band together against a growing gang of unhuman savages. The group's trust in each other is tested to the limit in a brutal, horrifying fight to survive and they must take down the murderous zombie-creatures… before they kill each other first.
Unhuman
Directed by Marcus Dunstan
Produced by Paige Pemberton, Paul Uddo
Executive producers : Alex Kruener, Jeremy Gold, Chris McCumber, Jason Blum
Written by Patrick Melton, Marcus Dunstan
Starring Brianne Tju, Benjamin Wadsworth, Uriah Shelton, Ali Gallo, Peter Giles
Music by Charlie Clouser
Cinematography : Lyn Moncrief
Edited by Andrew Wesman
Production company : Blumhouse Television
Distributor : Epix, Paramount Pictures
Original release : June 3, 2022 (United States)
Photos : Copyright Blumhouse Television