By Mulder, Los Angeles, 15 december 2021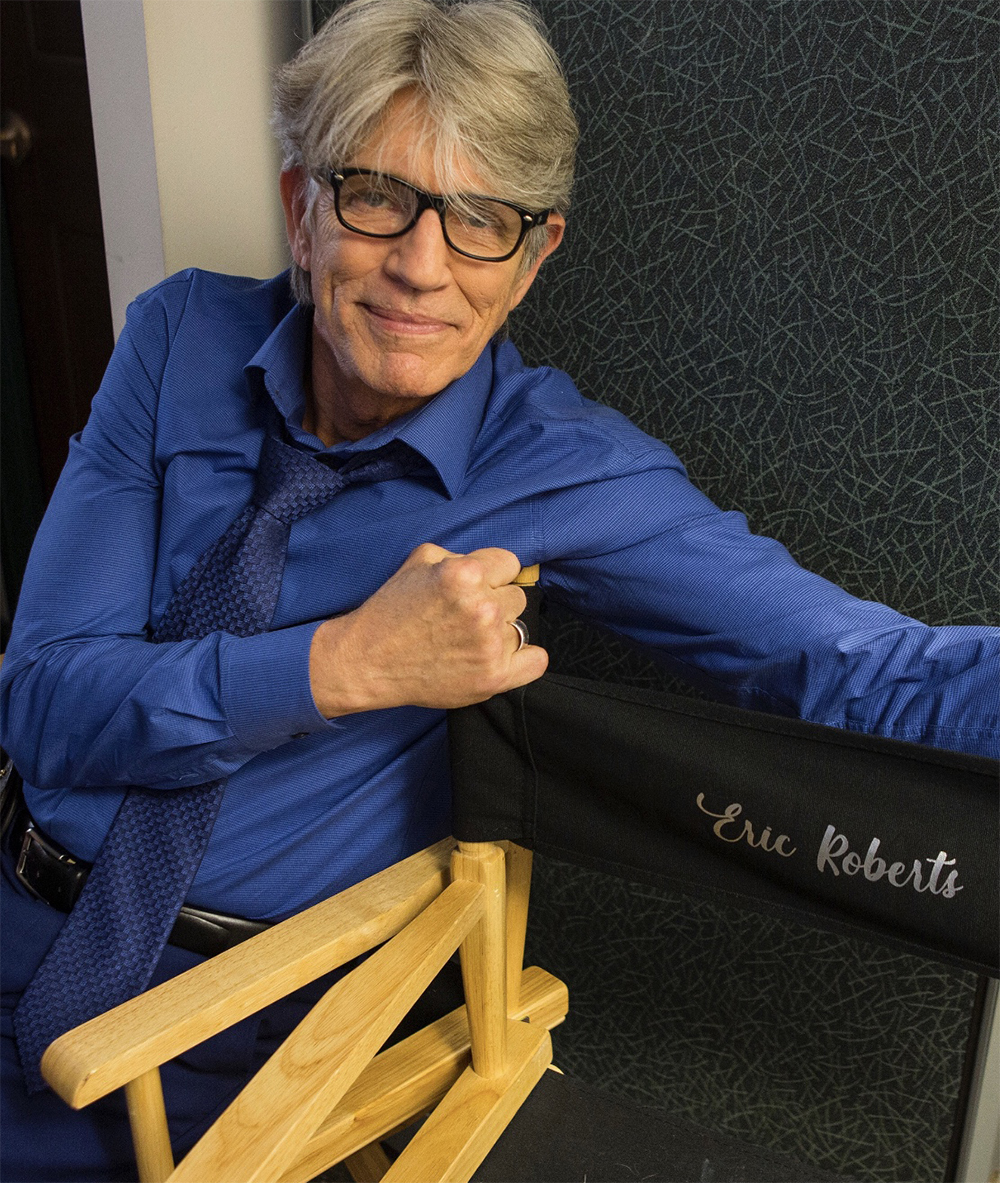 VMI Worldwide has announced the December 17th VOD release of Dan Hunter's family comedy Mr. Birthday. The heartwarming comedy will be available on a number of digital and cable platforms, including iTunes, Amazon Video, Vudu, Comcast, Spectrum, and Cox. Mr. Birthday is anchored by a first-class cast, including Jason London (Dazed and Confused, The Man in the Moon, Wildfire) and Oscar nominee Eric Roberts (Runaway Train, The Dark Knight, The Expendables). The comedy also stars Anna Marie Dobbins, Charlotte Ciano, Fred Sullivan, Tanya Melendez Lynch, and Mike Messier. Mr. Birthday was directed by Dan Hunter (Agent Toby Barks) and written by Matthew Luke Tucci (Broadcast, Sad in the Walls). Tom DeNucci, Paul Luba, Matthew Luke Tucci, and Chad A. Verdi Jr. produced. Executive producers include David Gere, Tanja Melendez Lynch, and Chelsea Vale.

During the press day we had the opportunity to interview Eric Roberts and the director Dan Hunter
Q : Hello Eric, you are a true Hollywood legend. You have worked with some amazing directors as Bob Fosse, Stuart Rosenberg, Andrei Konchalovsky, Larry Cohen, Phil Joanou, John Irvin, Luis Llosa, Ben Stiller, Mark L Lester, Christopher Nolan, Sylvester Stallone, Paul Thomas Anderson. How do you choose the projects you work on?
Eric Roberts : how do i choose. I have two readers who read scripts from me and when they like a script they write a synopsis of it and they put the synopsis on my desk if I like the synopsis i will read the script if i didn't like the script i say i want to be in your movie and then I hand it over to my manager who is my wife who does my deal and then i go make a movie and for this movie the synopsis was on my desk with the script because a very short script and i read it and was crazy about it and this movie it promotes the cause of kindness and i don't have a lot of opportunity to promote the cause of kindness in my movies so i was very happy to be in this and to have fun playing it.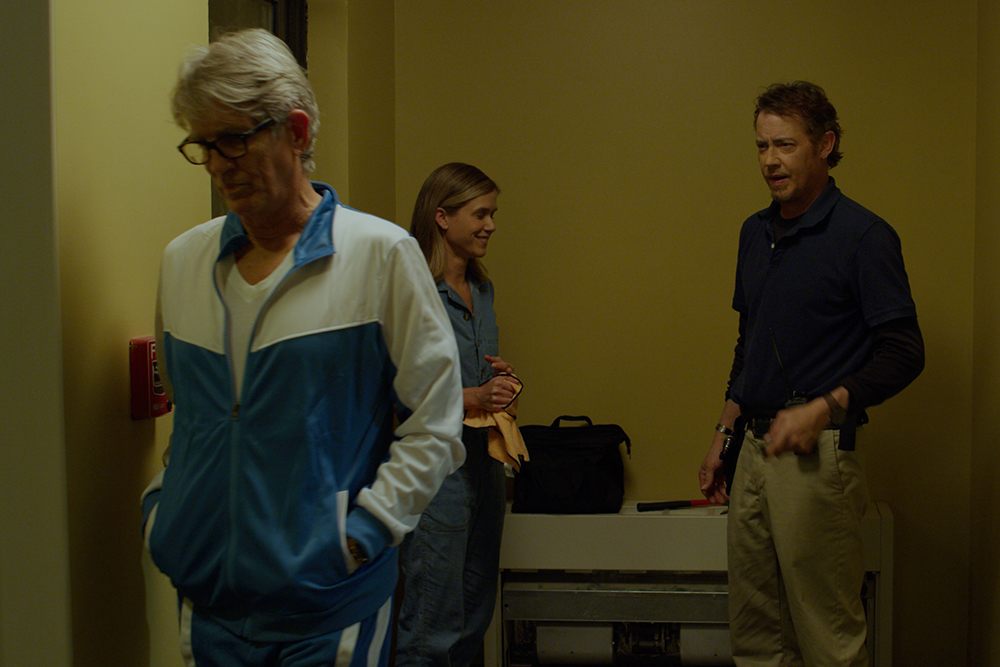 Q : In a few words, can you talk to about the main plot of this film ?
Dan Hunter : the main plot is basically a struggling single father has a challenge where his daughter has a birthday and nobody shows up and she's very disappointed by that and he realizes that there's a secret organization of people that can enhance a disappointed child's birthday in their time of need called the international birthday network so at that point our main character basically becomes a star worker for this secret organization and along with the help of his daughter helps fulfill a lot of birthday dreams for other kids in need as the movie progresses and they all learn a little bit about the importance of being keeping that special day, special for lack of a better word.
Q : How did you create your character Rick on this film ?
Eric Roberts : it was on the page for me and i said to Dan my boss what do you want to see and he gave me a brief description and i said like this and he said that's good like that and that's kind of how we did it right
Q : Which are for you the good ingredients to create a good comedy ?
Eric Roberts : well comedy is very serious stuff comedy is not lighthearted comedy is as hard as intense drama and you have to make it look easy or else it's laborious and not funny so comedy's tough. I'm not great at comedy i ask my bosses like Dan i ask them a lot of times show me what you want to see so even if they do it badly, they will do it so I understand what they're after because comedy is not my forte and it's not my instinct but i love it and it's a lot of fun and this movie is so endearing and Jason is so funny
Dan Hunter : well i think that comedy comes from truth you know so a lot of the funny things that happen in life they're funny because they're true so i think it's all about just kind of finding those moments in life that we can all relate to that make us chuckle and fortunately. i had a very smart cast you know again like for everyone from obviously Eric but Jason London and Charlotte Ciano who played the little girl and Fred Sullivan who played the Mr Jay character very smart intelligent actors who kind of get it for lack of a better word and when everybody's kind of working with those same mental skill thatsame mental skill set the humor is easier to achieve so you know i think there was a lot of smart people a lot of bright people that came together to make some really funny moments happen.
Q : What can you tell us about your collaboration with Jason London, Anna Marie Dobbins, Fred Sullivan and Charlotte Ciano ?
Eric Roberts : the collaboration was moment to moment because we had no rehearsal and we just met on the set so it was all about being kind and also listening it was just about that. That was the collaboration.
Q : As an actor with such an impressive filmography, do you think you have more freedom to be an artist in independent productions, for example this film?
Eric Roberts : it all depends on your boss and my boss was stand for this then gives complete freedom to the actor if he's bringing something to the table. He doesn't let you waste his time but if you're bringing something he will let you try anything he let Jason rock and roll and Jason was fantastic but he also kept Jason lined up he would say let's try this but the drop the part about blah blah blah i mean you know they would talk they would edit as they went and he is a collaborator and he's a young guy but he's a very calm and he's an old soul in his approach and he's very low-key he's very calm and what i like best about Dan is how he was with the kid he was really cool with the kid and he always got down on eye level with the kid when he talked to him and i just really admired him how he was with the kid and because you know the kid was a kid and the kid was good in the movie but the kid was still just a kid and he made him happy to be there and one of the most tedious boring places in the world for any kid is a movie set so he was really good with the kid I was impressed with it and a lot again.
Dan Hunter : Thank you so much Eric
Eric Roberts : i mean, i'll get over it but i like the guy.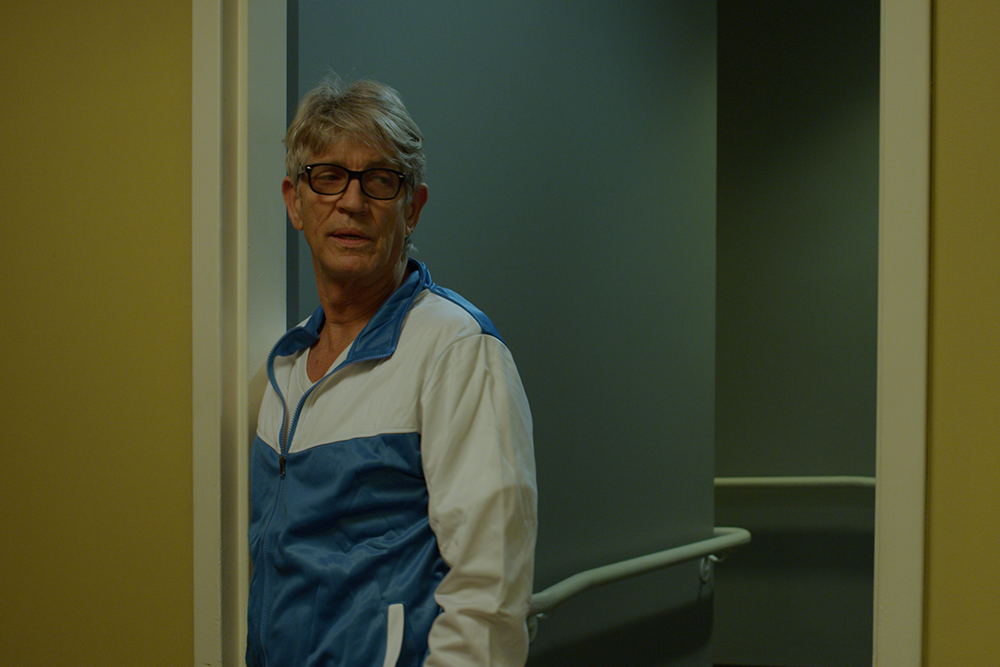 Q : What impact has the current pandemic on your work on this film ?
Dan Hunter : What impact did the pandemic, well you know it's always a challenge because when we act we're like a family right when we're working on a movie we're like a family the crew is so close and you're in close proximity and you can't help but after an exciting take you want to go up to someone and get in their space and high-five them and shake hands or whatever the excitement of doing something good but you have to create this space now so it is a weird thing you know. I think that the biggest thing was i could tell you a little story and my producers might now i guess they wouldn't be mad at me for saying it now because nothing happened and the movie's over but we did have one day where you know we thought that we might have had a covid test positive and it was a false alarm false alarm nothing happened but it was a situation for like there was a 30 minute period where everyone was freaking out and we were trying to figure out like oh my god we're gonna have to shut down for three or four days who gets to go home who has who stays here who has to go and thankfully we tested everybody again and it turned out that it was a false positive and everything was fine but that just gave us like a tiny little micro tiny little glimpse into what could happen and how quickly an entire production could be derailed if somebody tests positive so it's a ticking time bomb man i mean there's no other way to say it like it you have to take all of these precautions don't get me wrong it has to be done but there is always this element of fear where it's like at any point oof somebody test positive we all have to go home and that vastly changes our schedule so it's a thing for sure.
Q : In this film you play the villain again. Do you enjoy playing such characters ?
Eric Roberts : but bad man for example well this guy's not what you call a villain I mean he's not a great person but he's not a villain. I love playing bad guys because bad guys always get the best clothes, they always get the best car they always get the hottest wife, hottest divorce and they and they almost always get to die so you have fun being a bad guy and being a good guy is kind of dull for me.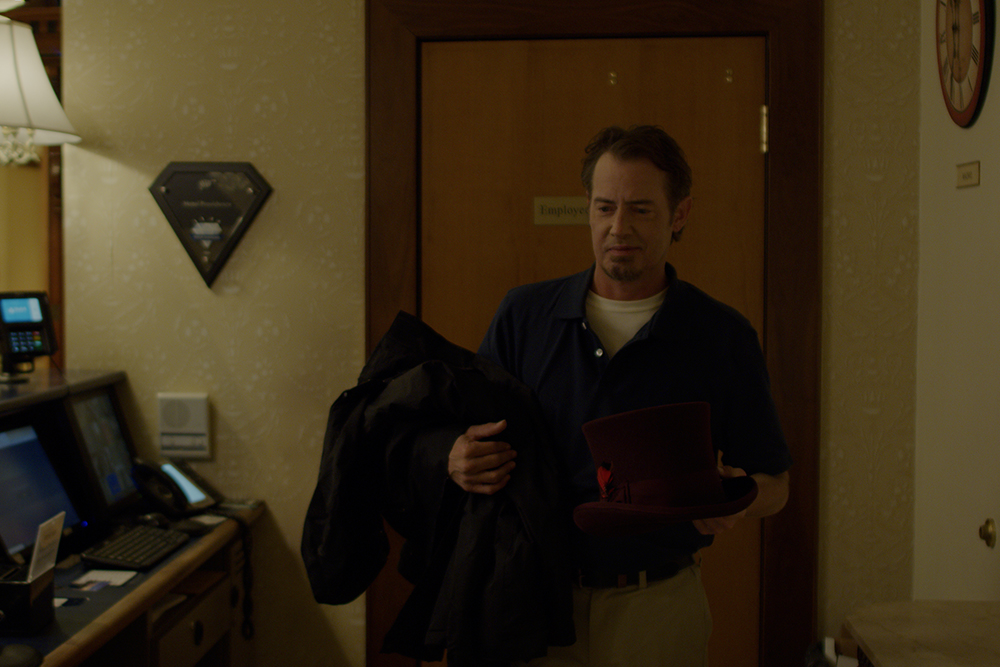 Q : Are there any directors you would like to work with ?
Eric Roberts : oh there are many. Liza, what's our list of one or one want two directors to work with well but you'd like to work with Paul Thomas Anderson again that was great. i just got through working with Damian Chazelle that is the most fun director i've worked with since Dan. He was so much fun to be with. It is the movie Babylon. I play Margot Robbie's daddy and the emotional favorite job i've ever gotten i have right now and it's on righteous gemstones. Danny McBride it's an overused and abused word but he is a genius and i'm on his show now and i am so happy to be there i can't see straight.
Q : what advice would you give to a young adult who wants to become a professional actor ?
Eric Roberts : the only advice i would give to a young actor i said this earlier when Dan and i were talking is you need to treat everybody you meet like they're going to be your boss next week because they might be. This industry is goes through such changes and status and power and everything that everybody has the opportunity to be a boss so you have to act like.
Q : Which are your currents projects, please can you talk a little about the movie Babylon ?
Eric Roberts : well i'm on The Righteous Gemstones and I have Babylon coming out, Damien Chazelle's new movie.
Dan Hunter : i have a documentary on Muhammad Ali Jr. It's called my father Muhammad Ali and it tells the story of the at time strained relationship between the famous fighter and his son.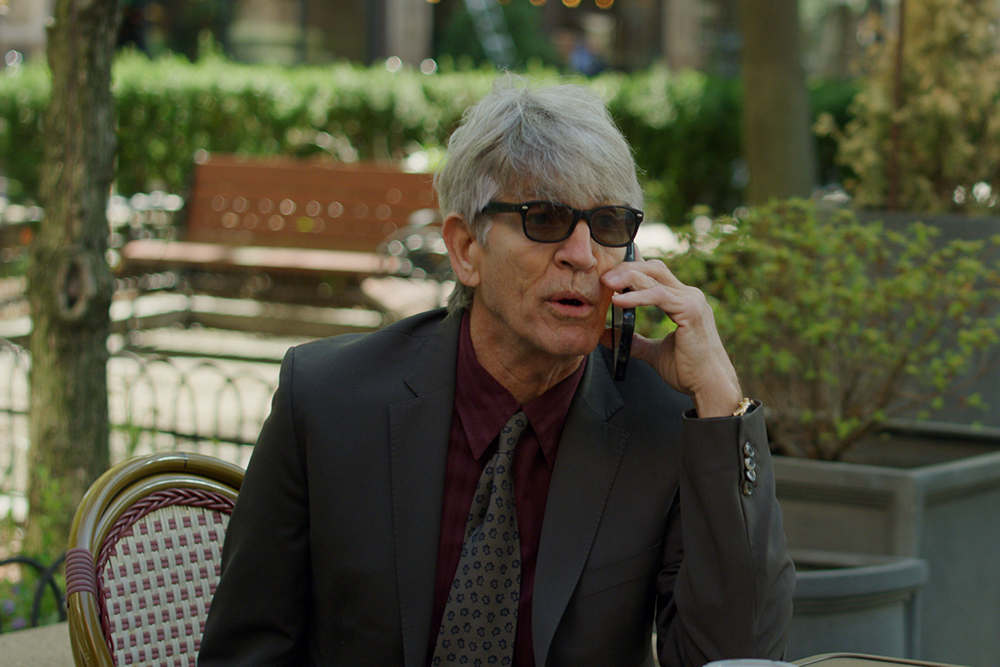 Eric Roberts is an Academy Award nominee for his role in Runaway Train, and a three-time Golden Globe nominee for Runaway Train, Star 80, and King of the Gypsies. In addition, Roberts received acclaim at the Sundance Film Festival for his role in A Guide to Recognizing Your Saints in which he played the older version of a then new Channing Tatum, and It's My Party. He also starred in La Cucaracha, which won Best Film at the Austin Film Festival, and for which Roberts won Best Actor at the New York Independent Film Festival that same year. Eric and Anthony Edwards and Ryan Reynolds' In Cold Blood, directed by Jonathan Kaplan, received an Emmy Nomination. Other notable projects in the works include Season Two of The Righteous Gemstones with Danny McBride. And Damien Chazelle's Babylon with Brad Pitt, Margot Robbie, Flea and an incredible cast. Plus the upcoming Hard Luck Love Song. Eric has also been appreciated for his roles in The Dark Knight, Final Analysis, The Pope Of Greenwich Village, Star 80 and Paul Thomas Anderson's Inherent Vice for Warner Bros., Millennium Films' Lovelace and The Expendables for Lionsgate. On television, Roberts' memorable recurring roles include USA's Suits, Grey's anatomy, CSI and Code Black for CBS, NBC's Heroes, and Crash for Starz, Fox's Brooklyn Nine-Nine, CBS' Hawaii Five-O, HBO's Entourage, ABC's Less Than Perfect and many fun, campy projects for Lifetime and Hallmark, plus so much more. Many of these films and television pieces feature the music of Eric's stepson, Keaton Simons. The younger generation knows Roberts from music videos, too many to count, but which include Akon, Eminem, Ja Rule, Mariah Carey, Rihanna, The Killers, and that's the short list. Roberts works internationally, in Til Schweiger's Head Full of Honey, a Warner Bros. Germany production and as DEA boss "Erick Sheldon" in La Reina del Sur for Telemundo Global Studio and Netflix.

Synopsis :
While working his maintenance job at an upscale hotel, Barry encounters the mysterious Mr. Jay. He introduces Barry to the International Birthday Network, an agency that helps children across the globe suffering from miserable birthdays.

Mr Birthday
Directed by Dan Hunter
Produced by Tom DeNucci
Written by Matthew Luke Tucci
Starring Jason London, Eric Roberts
Music by Matthew Luke Tucci
Cinematography : J. Antonio Figueroa
Edited by Cole Davidson, Matthew Luke Tucci
Distributed by VMI Worldwide
Release date : December 17, 2021 (USA)
Running time : 93 minutes
We would like to thank Eric Roberts and Dan Hunter for answering our questions and Justin Cook.