By Mulder, Los Angeles, 15 november 2021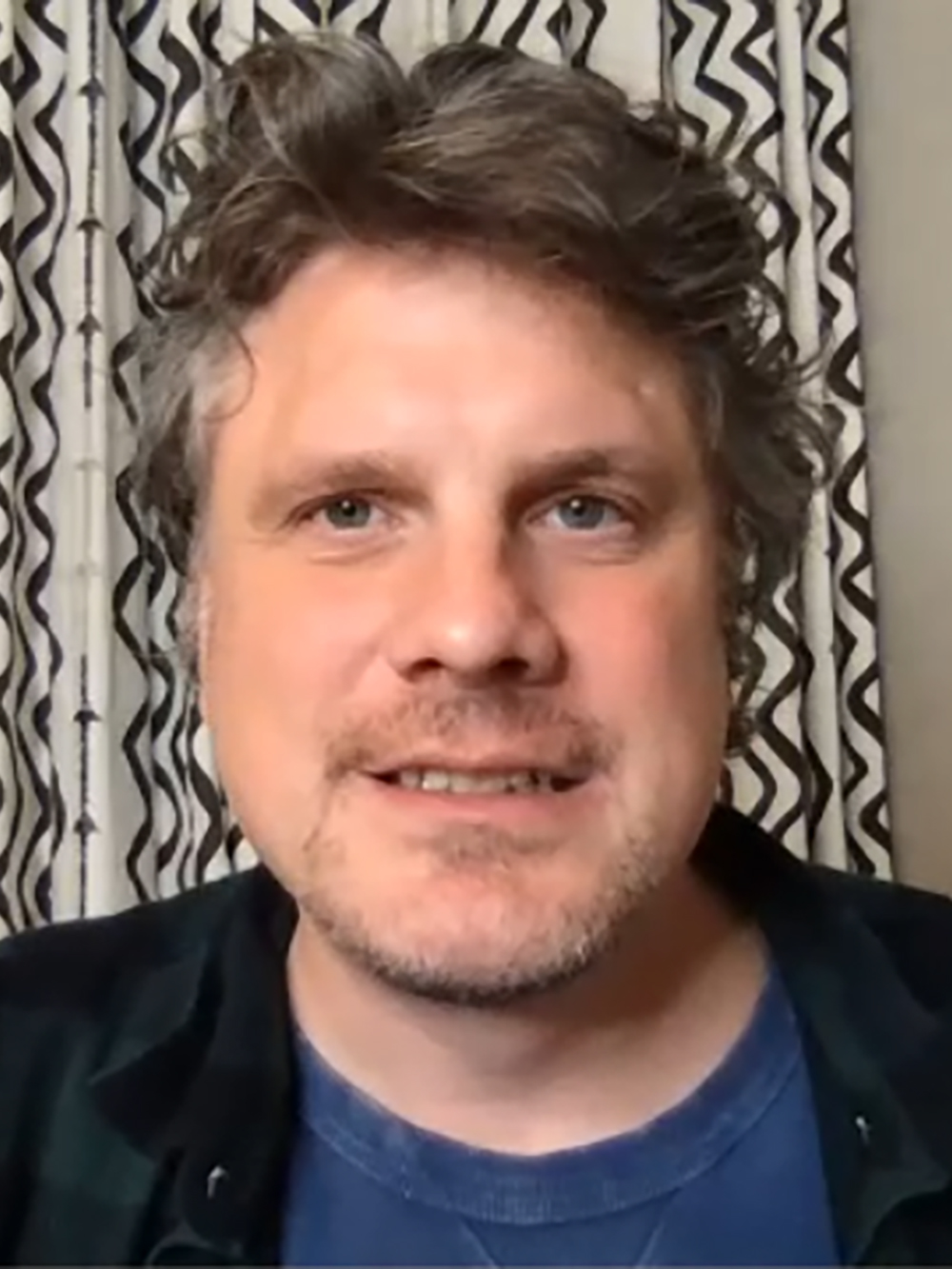 Resident Evil: Welcome to Raccoon City is an upcoming survival horror film written and directed by Johannes Roberts. Adapted from the stories of the first and second games by Capcom, it serves as a reboot of the Resident Evil film series, which was loosely based on the video game series of the same name. The film stars Kaya Scodelario, Hannah John-Kamen, Robbie Amell, Tom Hopper, Avan Jogia, Donal Logue, and Neal McDonough.
Development took place in early 2017, after Resident Evil: The Final Chapter was released, with producer James Wan expressing interest in the project. Later, Constantin Film chairman Martin Moszkowicz said that a reboot of the film series was in development. In the same month, Wan was called to produce the reboot with a script by Greg Russo; subsequently, Roberts was hired as writer and director and Wan left the project. Filming began on October 17, 2020, in Greater Sudbury, Ontario, Canada. Principal photography began in Greater Sudbury, Ontario, Canada on October 17, 2020, with Maxime Alexandre serving as cinematographer. Filming was completed on December 24, 2020.
The film underwent reshoots in May 2021. Resident Evil: Welcome to Raccoon City is scheduled to be released in the United States on November 24, 2021, by Sony Pictures Releasing.
We had the opportunity to interview the director Johannes Roberts.
Q : Did you know the Resident Evil universe before starting this movie, whether it was the numerous video games or the previous movies by Paul W. S. Anderson, Alexander Witt and Russell Mulcahy ?
Johannes Roberts : did i was i aware of the sort of previous franchise. i had grown up on the games and as a student had sort of played the games and fallen in love with them as a horror nut so I'd fall in love with the games and then I'd known the then the you know the first movie had come out and I'd fall in love with Milla Jovovich and the franchise so i was i was very aware of the whole Resident evil world it was very much intertwined with my love of horror and action and sci-fi so yeah it was it was a big thing for me.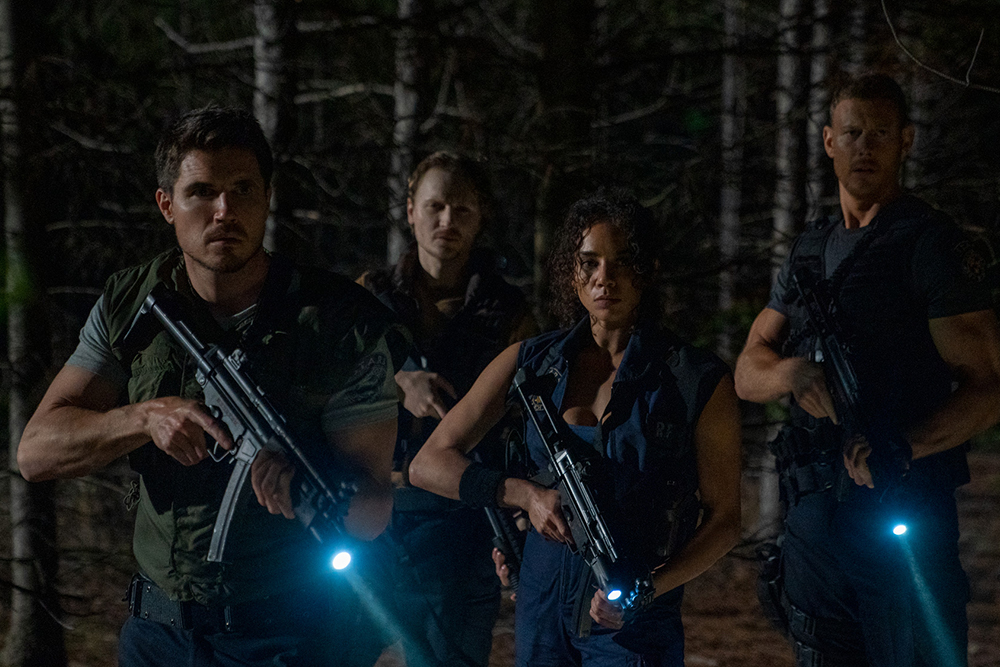 Q : John Carpenter's films and Stephen King's written works seem to have been important sources of inspiration for both your script and the making of this movie, can you tell us about this ?
Johannes Roberts : i'm a very big John Carpenter fan and i'm a very big Stephen King fan and when we were looking at putting the games on screen it became very was like okay we the fans really passionate for us to go back to the games and i really wanted to do that and they're very scary but how are we going to do that and how are we going to give people something that is not just the games on screen, its own world in its own thing and really I i took a certain Precinct 13 as my inspiration to bring these characters together you know because Carpenter is just the master at ensemble filmmaking and a siege movie so i used that as my sort of template and then the world which within I built everything i very much put it within in a very Stephen King my Raccoon city is very much a Stephen King town it could be Derry it could be it could be Castle Rock it could be Salem's lot and so i sort of and the characters they come from the game but they're also very you know at times they're quite Carpenter at times they're quite King so that whole that whole world sort of influenced my storytelling.
Q : What can you tell us about your collaboration with Kaya Scodelario and Robbie Amell on this movie ?
Johannes Roberts : Kaya, i've seen in Crawl, the Alexander Aja's movie and i'm a good friend of Alex and we talked about Kaya for resident evil and he told me how great she was so Kaya we got on straight away she didn't know much about the games but she's just the kind of you know she's kind of a roll your sleeves up very much not a diver she just wants to get on and do stuff and I felt that was i needed that because it was going to be a tough movie and I felt that she just embodied Claire Redfield with that attitude and then with Robbie it was such a wonderful thing in that. Robbie felt very visually faithful to the game he looks like Chris Redfield and he sort of fit this kind of apple pie handsome used to be the quarterback hero of his high school that i was that i felt i really wanted to tell this kind of this kind of made this town like deer hunter and i wanted this kind of homebody guy that has never left Raccoon city and he really fit that well whilst also being an amazing action hero and he can just move he's like a ballet dancer with action he's an incredible action star but the thing that he really bought that i loved and i would love if i work with him again to bring more of is he is really very funny and i didn't realize quite how funny he was and he can play off the humor in in a way that i would love to lean into more but he's amazing actor.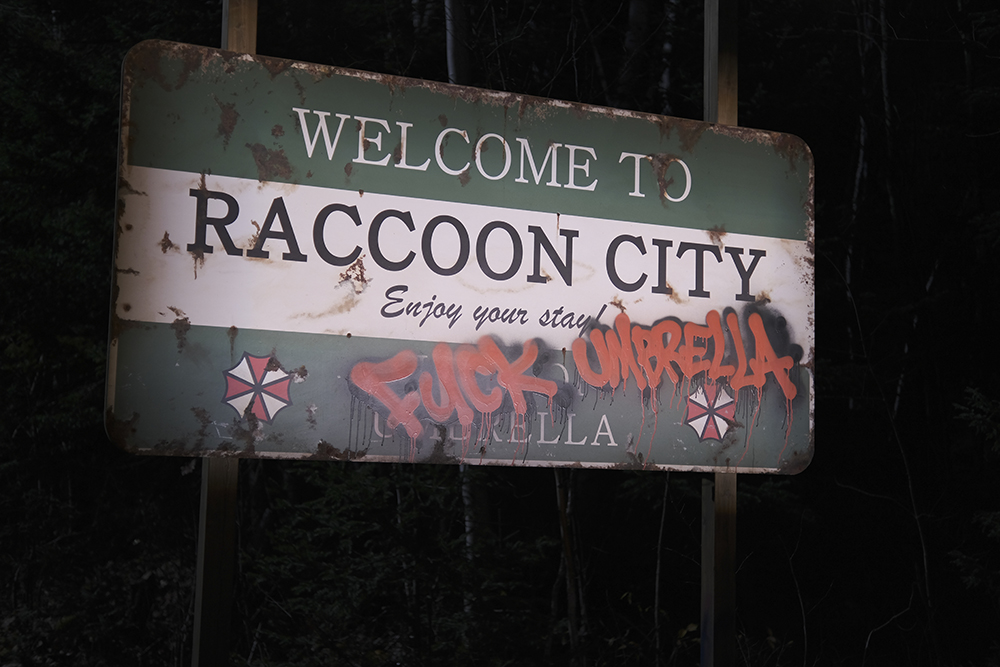 Q : The special effects oh this film are very successful, especially the creatures that are faithful to the universe of Resident Evil. Can you tell us about the main difficulty encountered with them ?
Johannes Roberts : i mean you had two different elements really or three different elements you had the big creatures you had the zombies and then you had Lisa Trevor and probably the most difficult aspect of the whole movie was the zombies because you know with Shaun of the dead and that kind of thing zombies and just not scary anymore and you know you could see them every week on Walking Dead on your tv screen and i had to present a whole new way to make zombies scary again so they were really influenced by i mean obviously the game and obviously what the game is influenced by like Romero that's very much in there but then i also i was very obsessed with the tv show at the time Chernobyl and I found that really disturbing and the makeup in in that in that show with the radiation sickness was really disturbing and i thought that was a really interesting way which we could explore the sickness going about this town so with Steve Newburrn who is who's the special effects we looked at that as a way of transforming the zombies into people into the townsfolk into zombies and then with Lisa Trevor i really wanted this haunting kind of creepy slightly James one very modern kind of horror maybe even a slightly bit of Japanese horror in there and i wanted it to be the tone of how I approached the horror in this movie i wanted her to be the first thing we see and to feel this really haunting dark and scary creature within our film so that was that we cast an actress who is amazing actress and an amazing creature performer and then it was all prosthetics and then she actually then played some of the other creatures like the liquor she was the movement artist on the liquor and then as we got as the creatures get bigger it moves out of the world of practical and into the world of CGI but it there was a lot it was pretty tricky it's pretty, a lot to balance.
Q : How was the reunion with director of photography Maxime Alexandre on this movie after The door ?
Johannes Roberts : it was great to just work again we have such a close relationship and it was a tough movie it was cold it was during the pandemic. We had so little time to prep and it was just really fun to get in there with him again and really push a very unique retro style a lot of zoom lenses a lot of no drones no techno cranes it was very retro filmmaking to make you really feel like it wasn't this kind of impossible filmmaking that people do now where the camera can just go wherever it wants we it was really rooted in in sort of very rudimentary grip equipment and really dark and moody but with some bright popping 70s colors lots of flashes of reds and sodium lights and it was really fun experience to shoot this movie with him .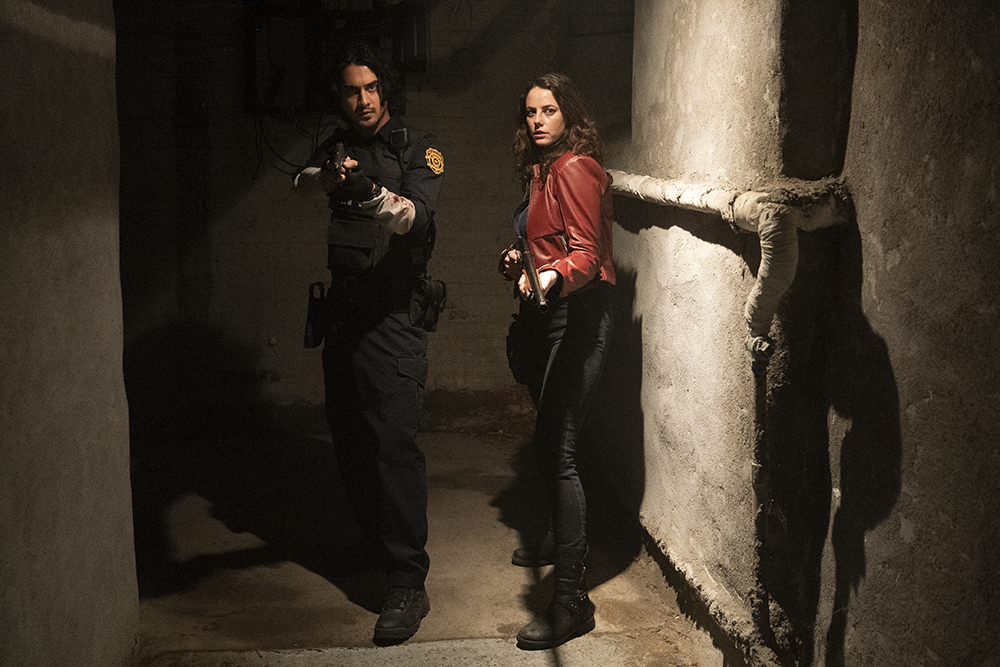 Q : What are the important elements to master in order to make an adaptation of a cult video game universe ?
Johannes Roberts : i think really the key for me was my love of the games so the love is there and then to tell a story that was as close to the games as i could but it's its own story and that the story must come first above any easter eggs of the games they must never overtake the narrative it should always be emotionally engaging and the characters again they come from the games but they must be their own thing and must live and breathe as proper human beings and then to scare everything is set there to scan to make a scary movie so whether you like the video games whether you like the movies or whether you just like scary movies that's the one thing that should unite people is that this is a properly scary movie where you invest in the characters.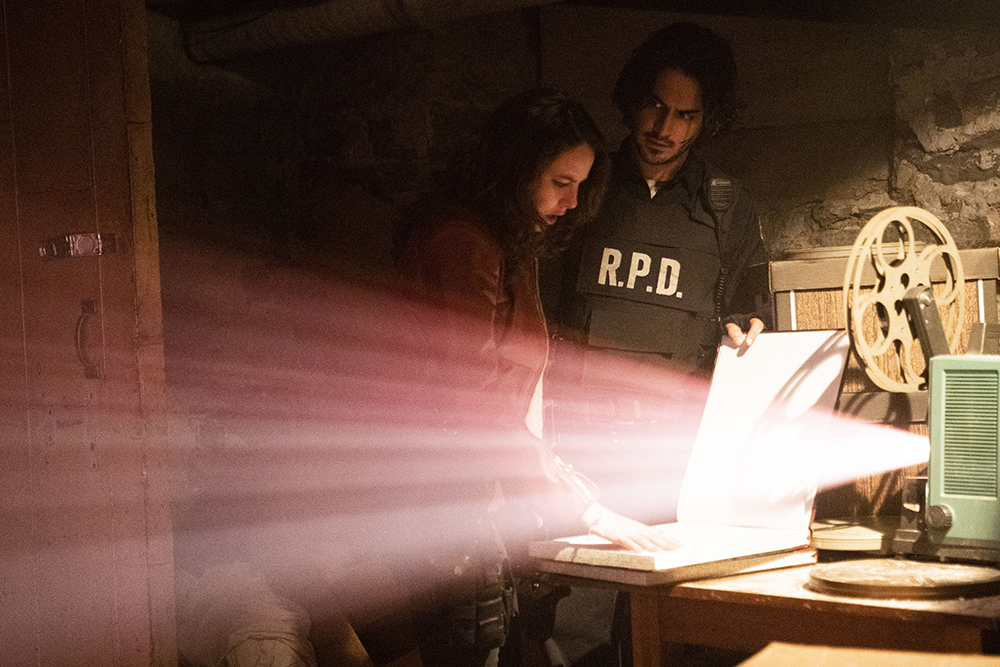 Johannes Roberts is an English film director best known for the 47 Meters Down franchise and the Resident Evil reboot Welcome to Raccoon City. In 2010, Johannes Roberts wrote and directed the thriller F – a story of a group of teachers under attack by a group of pupils in a college after hours. Made for only £100k the film was picked up by Studio Canal and released theatrically in the UK. Roberts then directed Stephen Rea in the television film Roadkill for NBC before helming the science fiction thriller Storage 24 for Universal Pictures.] Written by and starring Noel Clarke. Roberts wrote and directed the ghost story The Other Side of the Door, produced by Alexandre Aja. Filmed entirely in Mumbai and starring Sarah Wayne Callies, Jeremy Sisto, Sofia Rosinsky, and Javier Botet.
In 2016 Roberts wrote and directed the shark thriller 47 Meters Down, starring Mandy Moore. Almost entirely shot underwater the film became the highest grossing independent movie of 2017, making almost $65 million from its $5 million budget. Roberts directed the sequel to the horror film The Strangers (2008), entitled The Strangers: Prey at Night and released in 2018, and starring Christina Hendricks, Martin Henderson, Bailee Madison and Lewis Pullman. The film entered the US box office at #3 behind Black Panther and A Wrinkle in Time. In 2019, Roberts helmed a sequel to his 2017 film, 47 Meters Down, titled 47 Meters Down: Uncaged which became his third consecutive US top ten hit in three years – grossing $46 million and taking the 47 franchise to over $100 million. In 2021, Roberts wrote and directed Resident Evil: Welcome to Raccoon City, a reboot of the Resident Evil film franchise.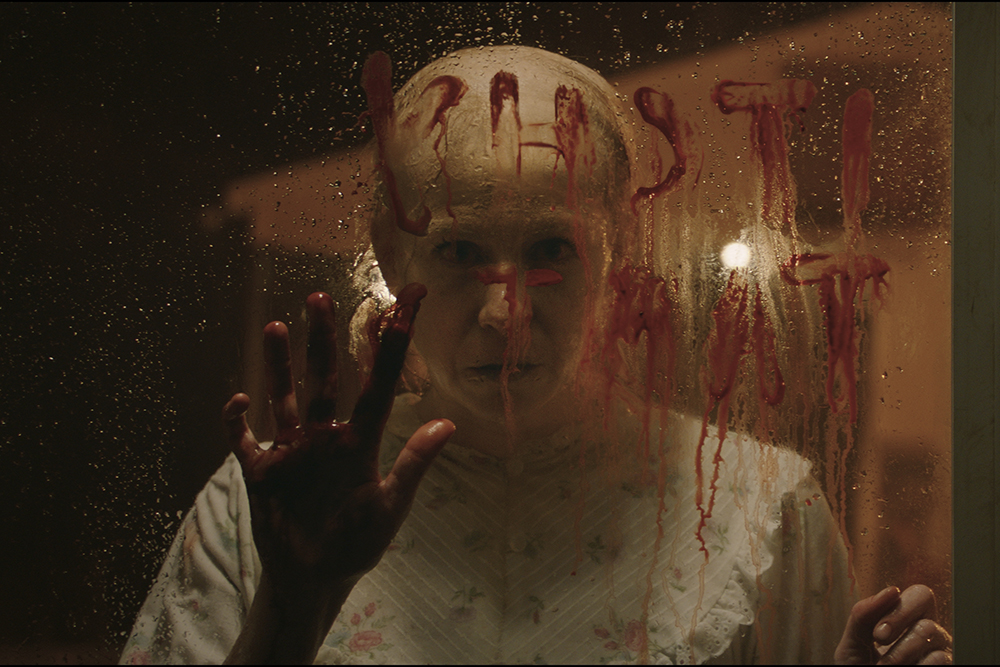 Synopsis :
Once the booming headquarters of pharmaceutical giant Umbrella Corporation, Raccoon City is now a dying city. The exodus of society has left the city a wasteland... and a great evil is brewing beneath the surface. When it breaks loose, the city's inhabitants are forever... changed... and a small group of survivors must work together to uncover the truth about Umbrella and survive the night.
Resident Evil: Welcome to Raccoon City
Written and directed by Johannes Roberts
Based on Resident Evil by Capcom
Produced by James Harris, Hartley Gorenstein, Robert Kulzer
Starring Kaya Scodelario, Hannah John-Kamen, Robbie Amell, Tom Hopper, Avan Jogia, Donal Logue, Neal McDonough
Cinematography : Maxime Alexandre
Edited by Dev Singh
Music by Mark Korven
Production companies : Screen Gems, The Fyzz Facility, Constantin Film, The Tea Shop and Film Company, Davis Films
Distributed by Sony Pictures Releasing (International), Constantin Film (Germany), Elevation Pictures (Canada), Metropolitan Filmexport (France)
Release date : November 24, 2021 (United States/Canada), November 24,2021 (France)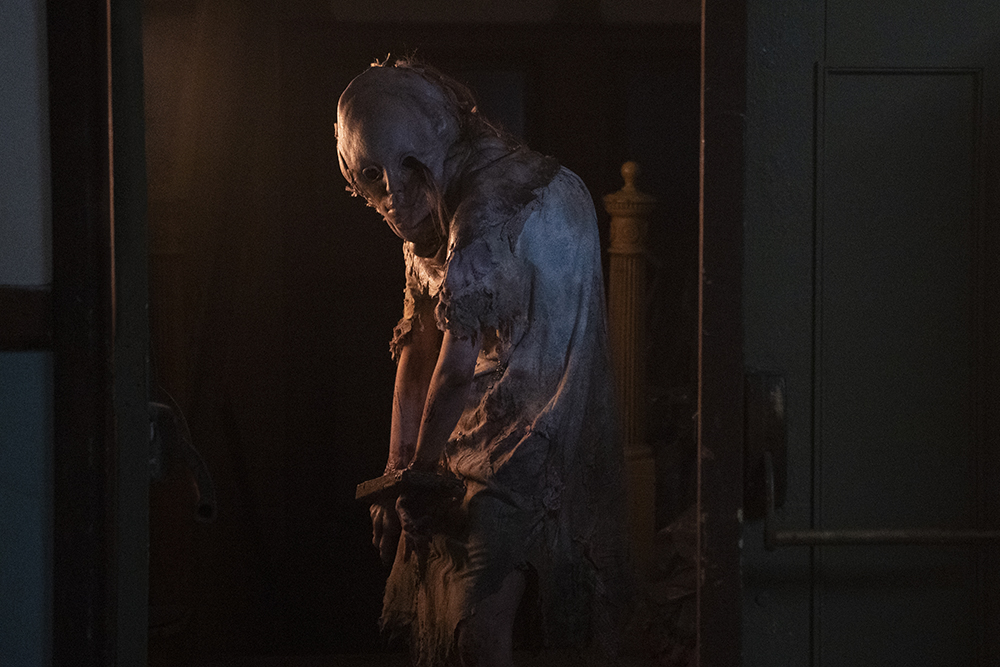 Photos : Copyright Sony Pictures Releasing