By Mulder, Los Angeles, 11 november 2021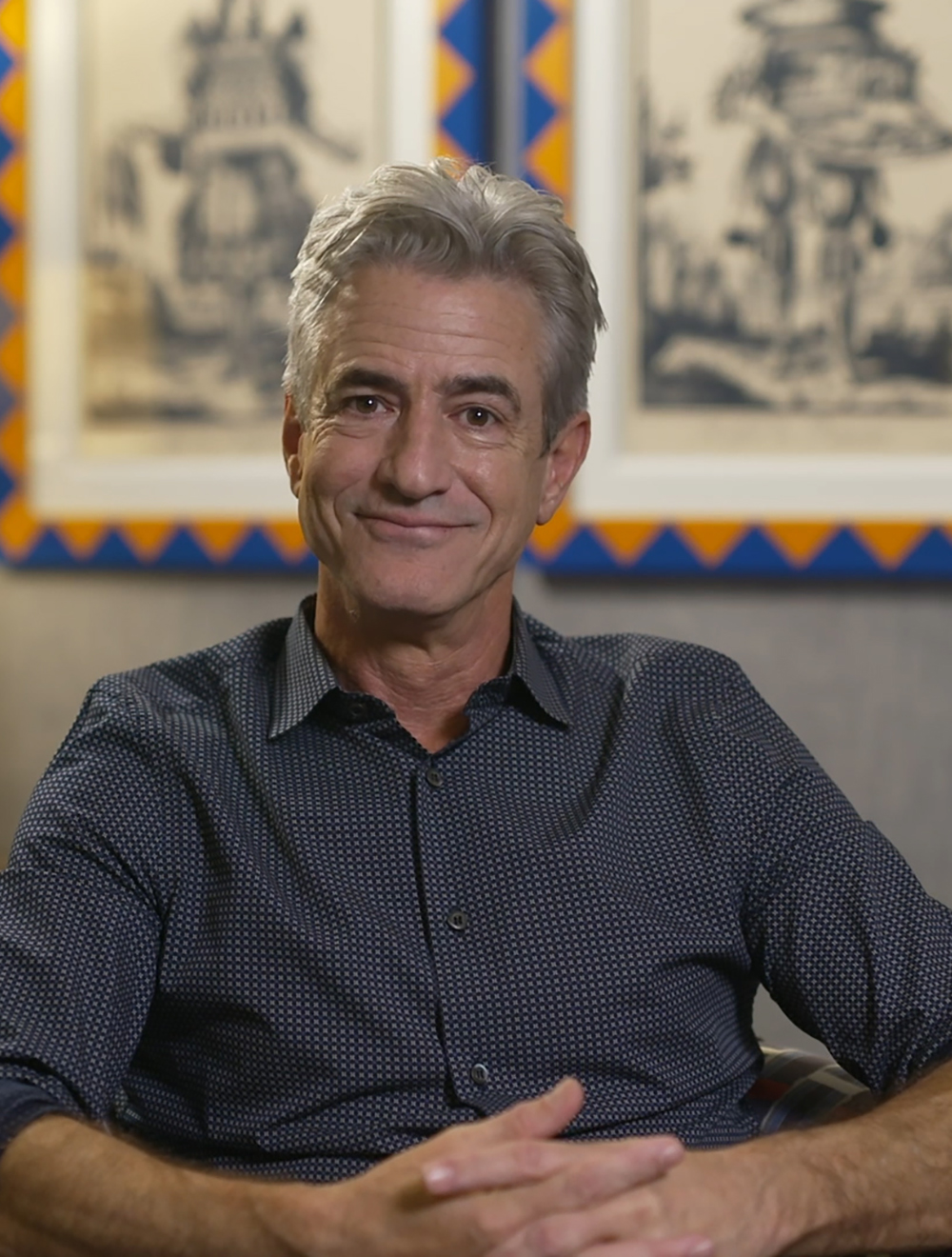 Season Three of Hanna continues the journey of an extraordinary young woman, played by Esme Creed-Miles, who was created by the sinister organization Utrax and trained to be an assassin. Hanna (Creed-Miles) is now secretly trying to destroy Utrax from the inside and free herself from its grasp with the help of her previous nemesis, former-CIA agent Marissa Wiegler (Mireille Enos). Together they have coerced high-ranking Utrax agent John Carmichael (Dermot Mulroney) into aiding their mission, but her fellow young assassins, Sandy (Áine Rose Daly) and Jules (Gianna Kiehl), and new foes are starting to suspect Hanna's plot. As Hanna moves closer to her goal, she begins to uncover not only a world-changing agenda but the true power behind Utrax that stands between her and freedom.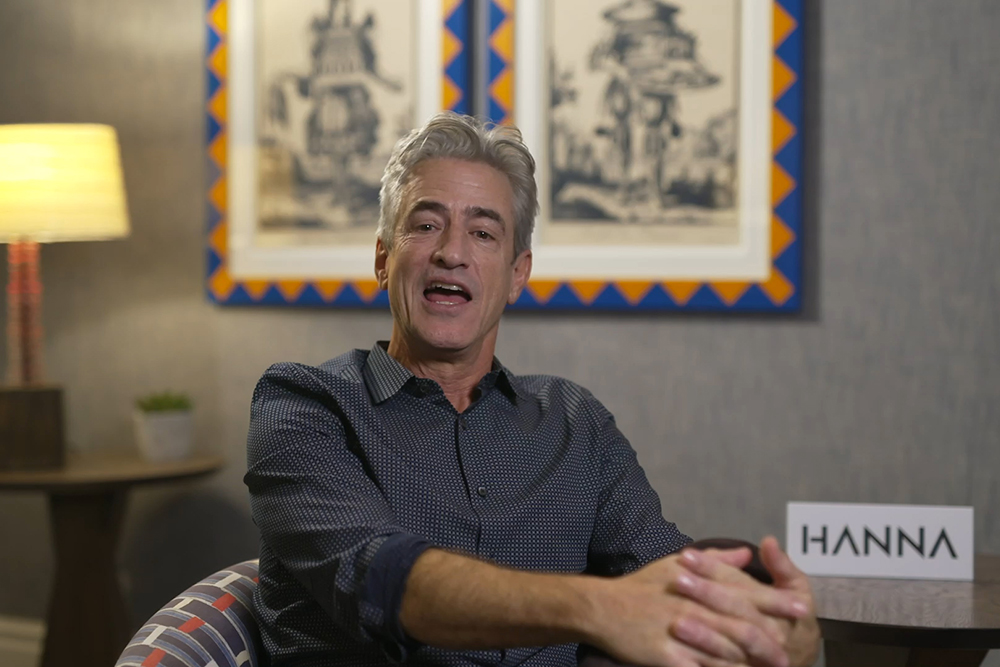 Hanna is written by David Farr (The Night Manager), who also serves as Executive Producer. The series is produced by NBCUniversal International Studios, a division of Universal Studio Group, Working Title Television and Amazon Studios. Tom Coan is Executive Producer for NBCUniversal International Studios, with Marty Adelstein and Becky Clements serving as Executive Producers, alongside Scott Nemes.
We had the opportunity to interview the actor Dermot Mulroney during a press junket..
Q : Hi Dermot, please can you talk a little about the evolution of your character John Carmichael the CIA operative at the helm of both UTRAX programs on this third and last Hanna Season ?
Dermot Mulroney : i have the privilege of playing John Carmichael you met him in season two on Hannah where he was in charge of the UTRAX programs developing really from embryonic stage young female assassins now we're 20 years in they're ready to go season three it's go time and I'm going to release these assassins out into the world we learn in this series that the program is designed to eliminate any young person out there worldwide who the CIA has determined is a threat potential future threat to the country so Carmichael CIA and company man and patriot as far as he's concerned so that's his assignment. Season three we find him actually working against himself because Marissa Wiegler says not no more you work for me now.
Q : What was your preparation to create this character ?
Dermot Mulroney : Well the character is so beautifully written i just knew i had to play a man who exerts control and contains himself and remains in control you have to you have to really think about what it would take to spend all that time not just you know from childhood from birth he's making sure that these young girls to women are growing up exactly how he has prescribed so if nothing else this character represents you know oppression an institution that's dictating people's lives and Hannah played so beautifully by Esme Creed-Miles really charts this whole storyline through all three seasons of a woman coming into her own of a person determining her own destiny and her own identity and i think for those reasons especially in Esme's face playing Hannah you really get a sensation of the struggle that that can be for people and especially if it's been taken from you so i play the character that compels Hannah to break out and to live her own life freely.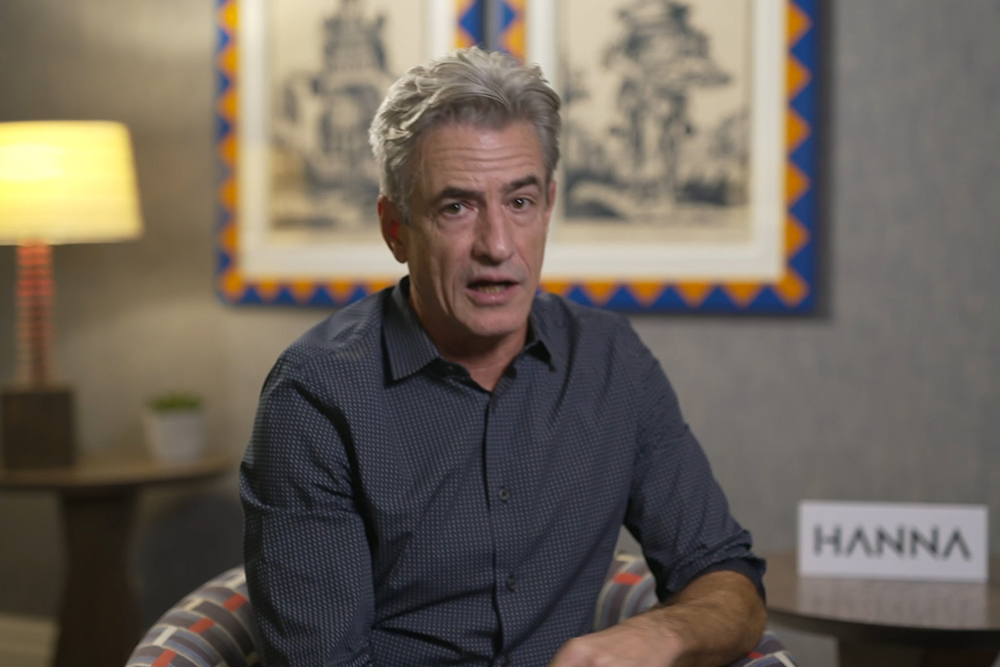 Q : What can you tell us about your collaboration with Esme Creed-Miles, Mireille Enos and Ray Liotta in this season ?
Dermot Mulroney : well i had such an incredible time working with Mireille Enos, Esme Creed-Miles in these incredible roles for women in an action series so impressive in every way then they even sweeten the deal they add Ray Liotta into the story so of course I've always admired him as an actor never met him, so had a real pinnacle moment to do really strong scene with him i think it falls somewhere in the middle of the season and I won't tell you more about his character except that he's above me running that UTRAX program so I'm not the boss. I'm a middle management boss and so that's even its own reveal in this but that's only part of the story there's so many more twists and turns most or all of which i cannot share with you.
Q : What was your biggest challenge concerning this third season ?
Dermot Mulroney : well the production had serious challenges of course during a shutdown we were able to shoot safely and properly and great directors an incredible cinematographer. For me there's a couple of scenes it was i have to admit satisfying to get Carmichael out of his office out of that bank of computers and into the field where he's not just trying to collect his other spies like maybe he was in the second season he's fighting for his life so when this sort of company man goes full animalistic feral it's pretty satisfying and then he busts out of that situation and finds himself let's just put it this way his program worked so well that he's now in danger of it himself.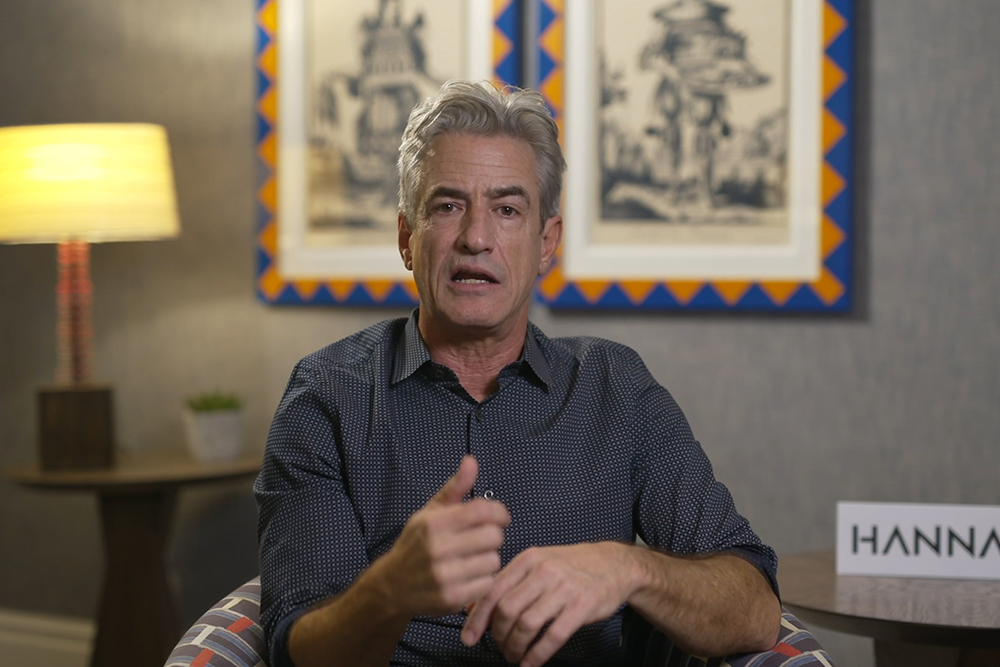 Q : What tis for you the mains differences to play in a great series as this one and some movies ?
Dermot Mulroney : well i don't know there for me it's the same because i love what i do and every single acting scene is its own challenge its own part of a puzzle so that's the part that compares and things are a little crazy right now I'll admit only because this series one season seems like a movie but it's not it has more time to explore these characters. You know cinema films aren't behaving the way they did, i can report this. I've done multiple new independent films recently and they've even found their way into theaters so you don't have to just go searching for little cool movies on all the streaming services anymore i think cinema is back coming back and not i don't mean just coming back from a shutdown i think there was a there was a desert of independent films long before you know took this quarantine so there are other industrial reasons why the little beloved handmade films are coming back and you know that's always what i love doing so to be able to do both in this new world where so many eyes are on streaming shows and yet i feel like films are still alive and well so it's a really rich time to be hard at work.
Q : in this new season, Esme Creed-Miles speaks french, have you some words to say in French ?
Dermot Mulroney : i have no French word but you know Mireille Enos is completely, what's the word, fluent. I wish i knew that word in French it's probably a French word but her French in the series is fantastic and Esme's French was very impressive too of course i don't know French but it seemed really impressive.
Synopsis :
Hanna is a 15-year-old girl living with Erik, the only man she has ever known as her father, in a remote part of a forest in Poland. Erik once recruited pregnant women into a CIA program, code name UTRAX, where the children's DNA was enhanced in order to create super-soldiers. When Erik falls in love with Johanna, Hanna's mother, he rescues baby Hanna and they flee. The CIA then orders their on-site agent, Marissa, to shut down the project and eliminate all the babies.
Hanna
Created by David Farr
Based on Hanna by Seth Lochhead & David Farr
Starring Esme Creed-Miles, Mireille Enos, Joel Kinnaman, Noah Taylor, Dermot Mulroney
Composers : Ben Salisbury, Geoff Barrow
No. of seasons 3 (22 episodes)
Executive producers : David Farr, JoAnn Alfano, Tom Coan, Andrew Woodhead, Tim Bevan, Eric Fellner, Marty Adelstein, Becky Clements, Scott Nemes
Producer : Hugh Warren
Cinematography : Dana Gonzales
Editor : Morten Højbjerg
Production companies : NBCUniversal International Studios, Tomorrow Studios, Working Title Television, Focus Features, Amazon Studios
Original network : Amazon Prime Video
Running time 47–55 minutes
Original release February 3, 2019 – present
We would like to thank Dermot Mulroney for answering to our questions..