By Mulder, Neuilly sur Seine, La Sacem, 16 november 2021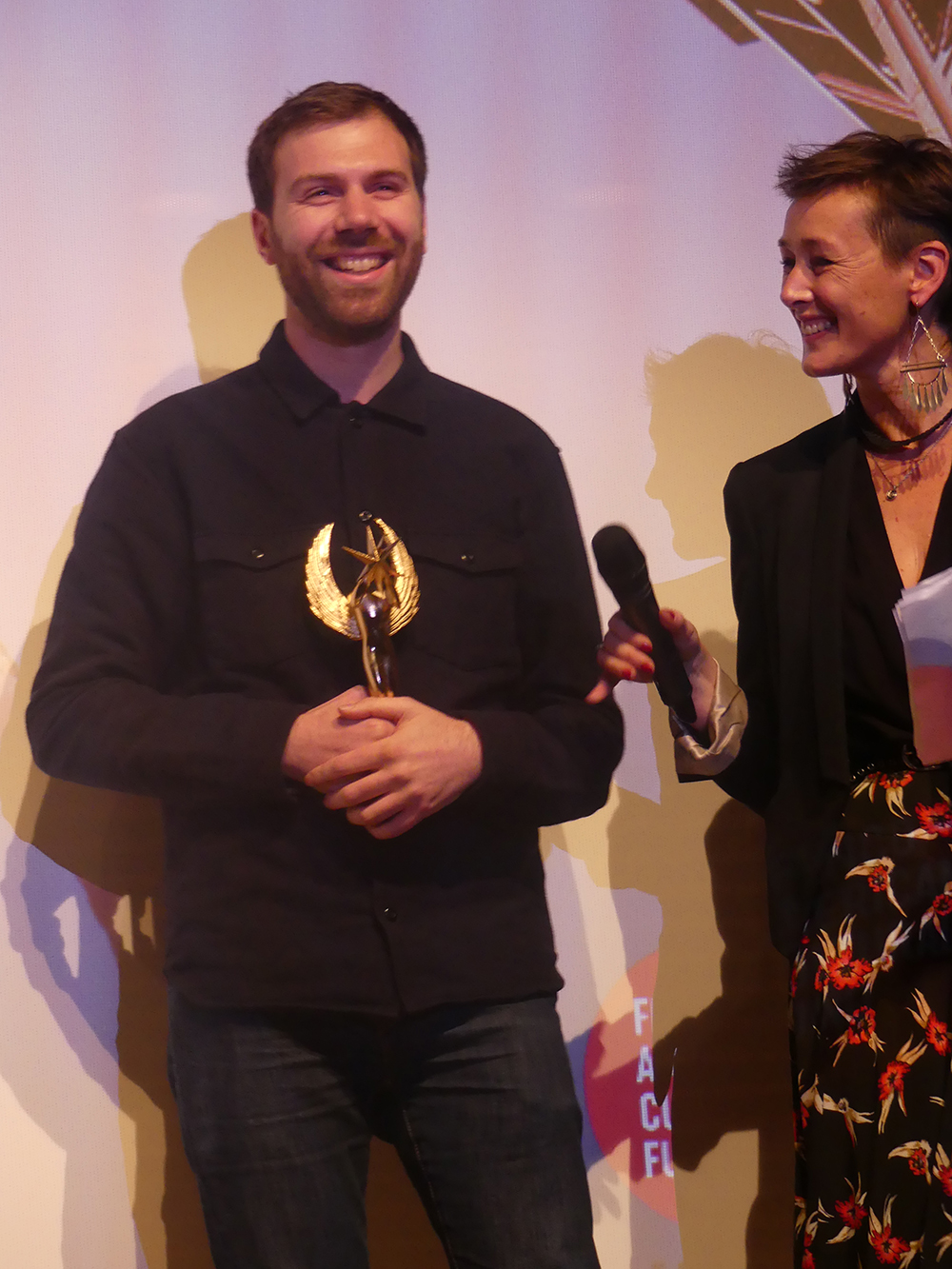 "Scheduled at the beginning of the Hollywood awards season, Colcoa is a privileged venue that facilitates networking between French and American film professionals - which is the raison d'être of the Franco-American Cultural Fund, a unique platform to promote French films and series in the United States," explains Églantine Langevin, Director of the Franco-American Cultural Fund. "Once again this year, the awards list reflects the demands of American audiences and professionals who judged a selection of exceptional quality."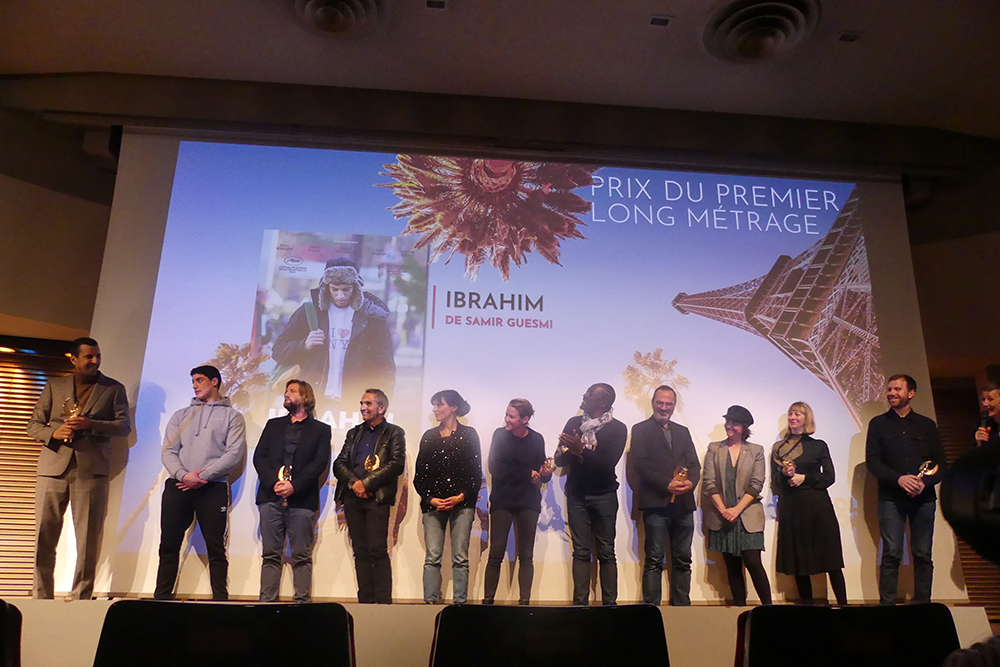 14,000 spectators attended the festival, which celebrated its return to the Directors Guild of America on Sunset Boulevard, from November 1 to 7. The French American Cultural Fund is pleased to announce the winners of the 25th edition of the Colcoa French Film Festival, unveiled for the first time at an exceptional ceremony at the SACEM in Paris. Seventy films competed for the Colcoa Awards in the three categories (cinema, television and short films). This anniversary edition marked the thousandth screening since the creation of Colcoa in 1997.
For the thirteenth year, the two major awards were presented by a jury of Los Angeles Film Critics Association (LAFCA) journalists.
- Colcoa Film Critics Award: Les choses qu'on dit, les choses qu'on fait by Emmanuel Mouret
- colcoa cinema award for best first film: Ibrahim by Samir Guesmi
The public voted for the following awards:
- Colcoa Cinema Audience Award: Médecin de nuit by Elie Wajeman
- Colcoa PRIZE for best documentary: Les indes galantes by Philippe Béziat
- Colcoa television prize for the best TV film: Claire Andrieux by Olivier Jahan
- Colcoa Television PRIZE for the best series: the opera by Stéphane Demoustier, Cécile Ducrocq, Inti Calfat, Dirk Verheye and Laïla Marrakchi
- Colcoa PRIZE for the public short film: Free Fall by Emmanuel Tenenbaum
Two prizes were awarded by specific juries:
- Colcoa AWARD for Best Short Film: Commercial Effort by Sarah Arnold, awarded by a jury of professionals
- Colcoa Prize for American students: The Summit of the Gods by Patrick Imbert
55 films and series and 19 short films were screened in international, North American
US or West Coast. A large delegation of personalities from the French film world made the trip to Los Angeles to attend this year's festival: Damien Bonnard (Les Intranquilles and Les Misérables ), Nicolas Maury (Garçon Chiffon and Dix Pour Cent ), Amine Bouhafa (composer Le Sommet des Dieux and Gagarine), Samir Guesmi (Ibrahim), Elie Grappe (Olga ), Tracy Gotoas and Nolwenn Lemesle ( Les Héritières ), Vincent Maël Cardona (Les Magnétiques), Yann Gozlan (Black Box), Jérémy Trouilh and Fanny Liatard (Gagarine), Philippe Martin (producer Les Indes Galantes) and Raphael Perchet (co-producer Marcher sur l'eau).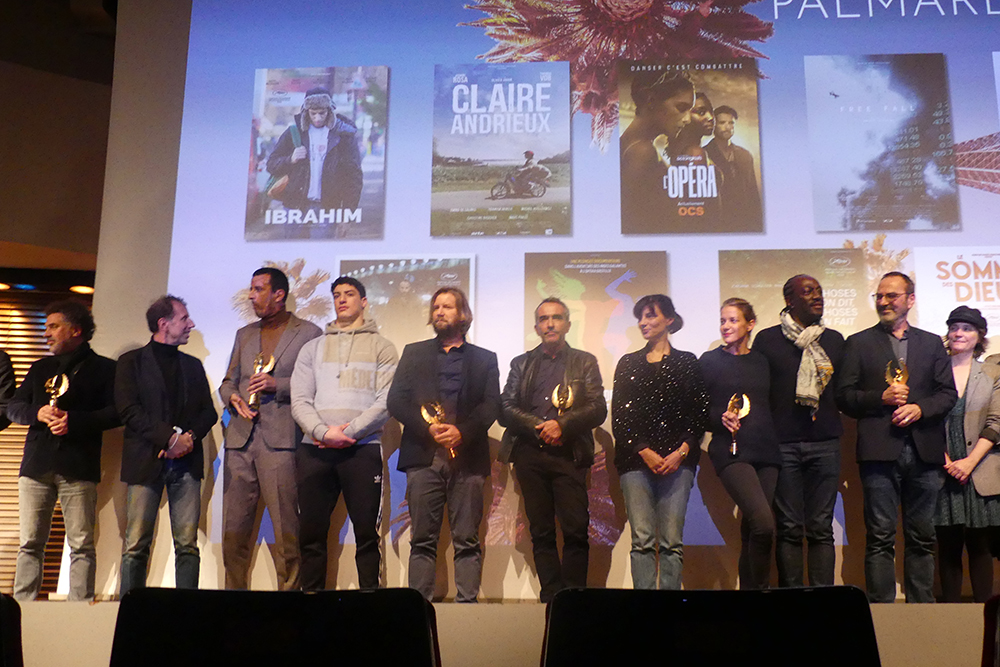 At the opening screening of Ouistreham, the festival was proud to welcome Jacqueline Bisset, Julie Delpy, actresses Daphne Albert and Alexia Landeau and producer Oliver Bauriat ( On the Verge), Aja Naomi King (How to get away with Murder), Tygh Runyan (Versailles), as well as members of the Board of Directors of the Franco-American Cultural Fund: Andrea Berloff (Straight Outta Compton screenwriter), Taylor Hackford (director and DGA member), Michael Mann (director/producer/writer), Charles Rivkin (MPAA president and CEO), Howard Rodman (screenwriter and WGA West vice president), as well as Jay Roth (DGA national executive director).
"This edition of Colcoa was particularly meaningful," says François Truffart, executive producer and artistic director. "Colcoa celebrated its 25th anniversary and the festival was able to return to the Directors Guild of America's live venues after a year of closure. It was a successful gamble during this transitional period. The audience, largely made up of members of the film industry, was present for this joyous event and distributors and vendors took advantage of the opportunity to promote their films. Colcoa will be back for its 26th edition in the fall, 2022."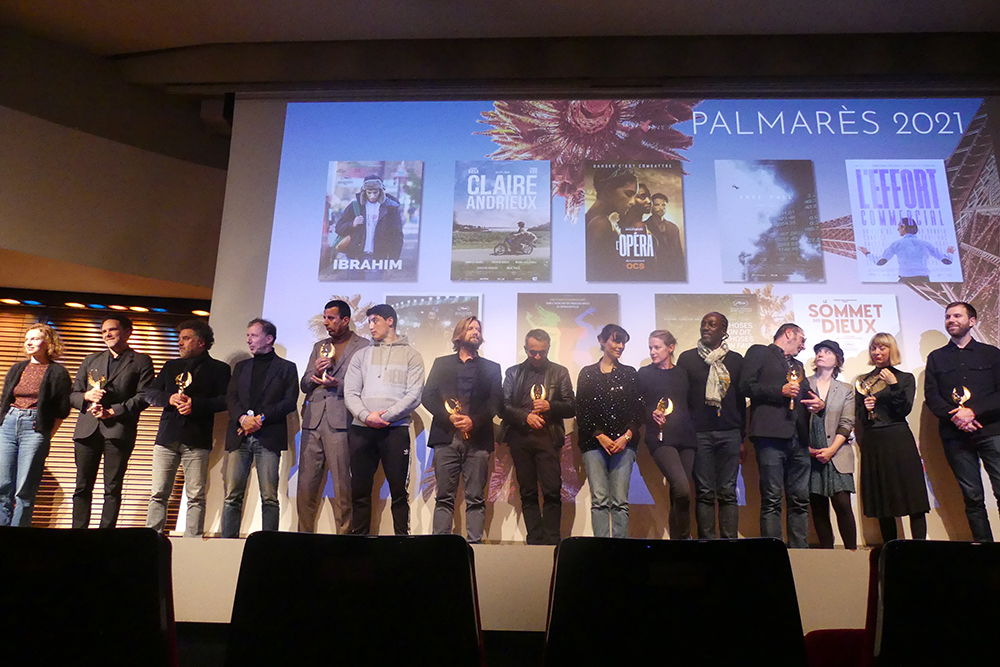 "In these unprecedented times, the films awarded at Colcoa reflect a spirit of resilience, redemption and transformation. Our audience, having been deprived of this collective experience, returned in droves to celebrate this 25th anniversary, enjoying in-depth discussions about the films, the presence of directors, producers, composers and an exceptional tribute to Bertrand Tavernier. More than 3,000 students - a record - participated in the online and in-person screenings and Q&A sessions, proving that Colcoa is alive and well in Los Angeles," said Anouchka van Riel, Deputy Director of the festival.
Colcoa French Film Festival is created and produced by the French American Cultural Fund, a unique partnership that includes the Directors Guild of America, the Motion Picture Association, the Writers Guild of America West and the Société des Auteurs, Compositeurs et Éditeurs de Musique (SACEM). Colcoa is also supported by the Société des Auteurs, Réalisateurs et Producteurs (L'ARP), the Film and Television Office of the French Embassy in Los Angeles and Unifrance. Colcoa FRENCH FILM FESTIVAL would like to thank the official private partners who support it: Air Tahiti Nui, Bank of the West/ BNP Paribas, L'Oréal, Sling & TV5 MONDE, Variety.
You can discover our official photos on our Flickr page here
Photos and video : Boris Colletier / Mulderville
(Source : Press release)