By Mulder, Los Angeles, The DGA Theater Complex, 03 november 2021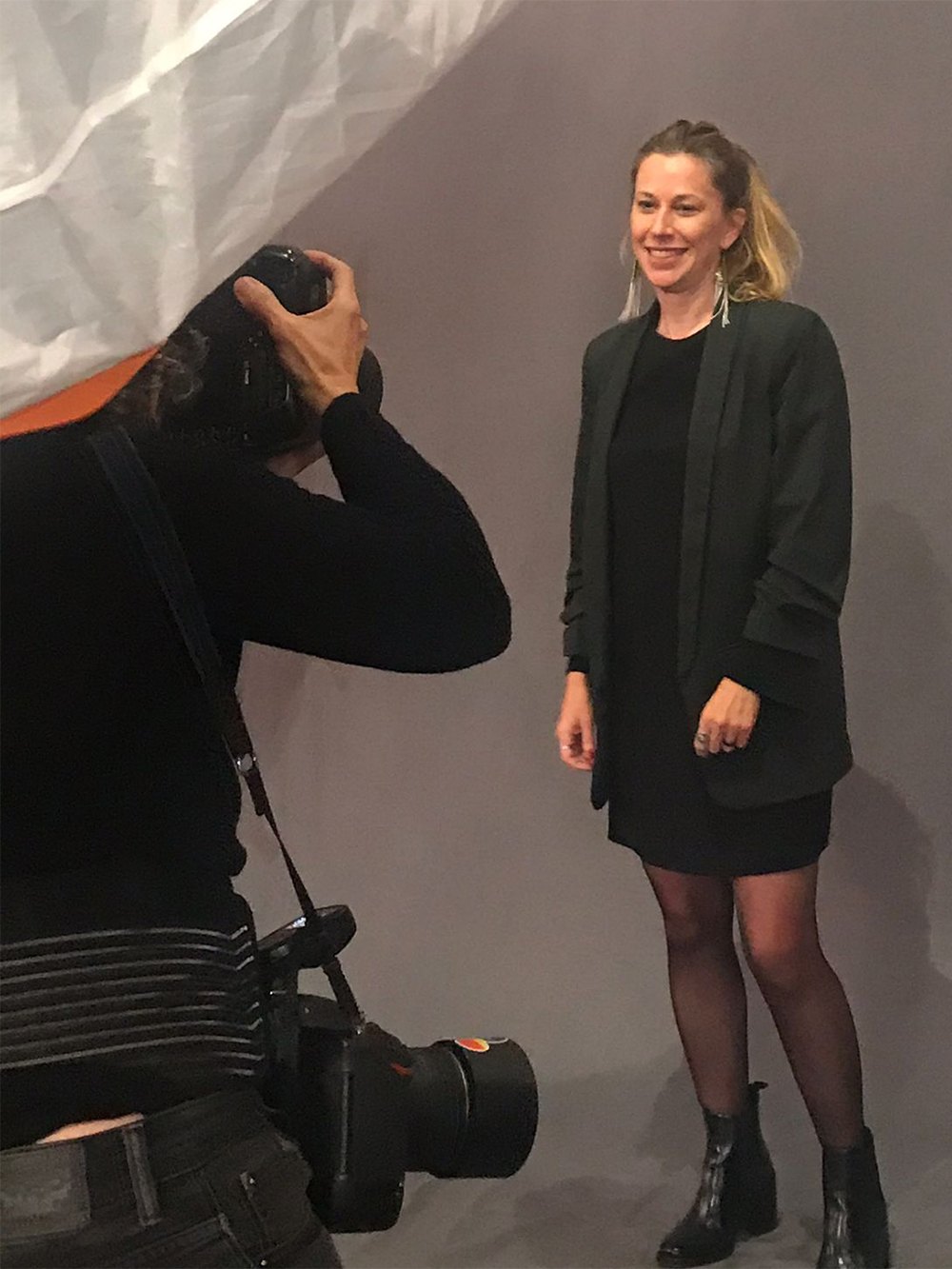 Ownong It (Les Héritières) is a French TV movie directed by Nolwenn Lemesle and first broadcast on May 28, 2021 on Arte's internet platform and on June 4, 2021 on TV in France and Germany. It is a dramatic TV movie focusing on the destinies of young teenage girls from the suburbs selected by an equal opportunity program to join a renowned school in order to promote merit and fight against social reproduction in the French educational system.
It's the first day of school and Sanou, a 15-year-old girl from the projects, is about to begin 10th grade at the prestigious Henry IV High School in Paris. Thanks to an equal opportunity program, the promising student from the wrong side of the périphérique has been offered a golden opportunity to attain her dream of one day becoming a renewable energy engineer. But as courageous as she is, Sanou has her work cut out for her. Not only is she far behind her highly competitive, upper-crust classmates academically, she is literally from another world. The only Black girl in the entire school, the cultural chasm she must cross is immense… despite the staunch female solidarity that surrounds her back in her working-class 'hood. A tough-love portrait of a teenage girl struggling to evolve with only hard work and her wits to rely on.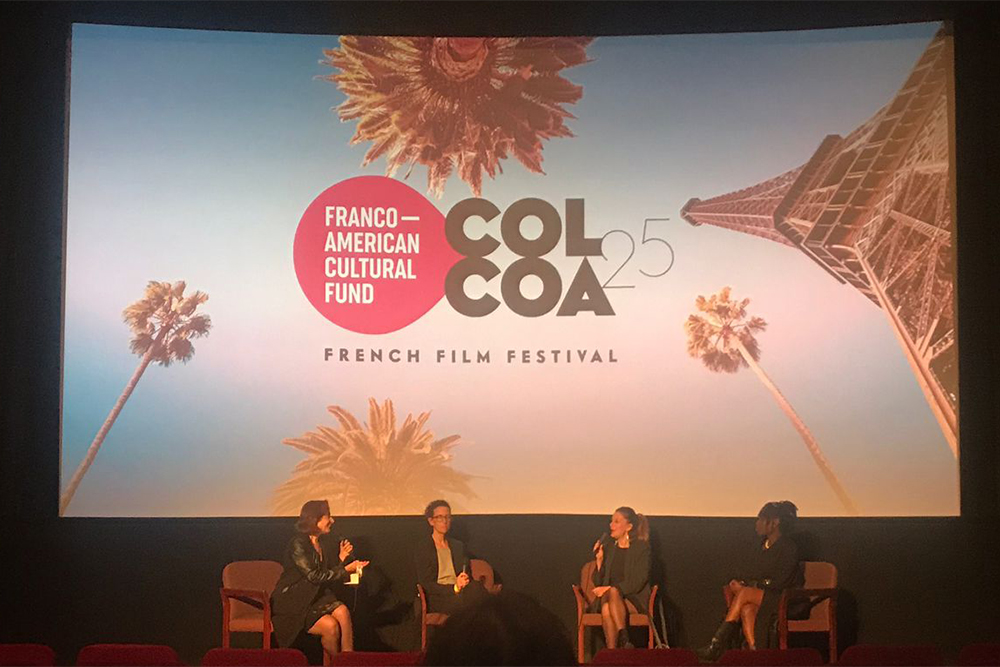 A native of Brittany, writer/director Nolwenn Lemesle holds a master's degree in screenwriting. Among her first shorts, Poids Plume (2005) was awarded the Prix Beaumarchais at the Creteil International Women's Film Festival. She was a writer on the TV series Scènes de ménages (2009), and a co-writer of Fréderic Andréi's feature Par suite d'un arrêt de travail (2008). She went on to make her first feature, Des morceaux de moi in 2012, before collaborating with talented screenwriters Johanna Goldschmidt and Laure-Elisabeth Bourdaud, who created, wrote and developed Owning It.
Our media was present at the screening of the movie Owning it. After the movie the director Nolwenn Lemesle and actress Tracy Gotoas had answered to some questions.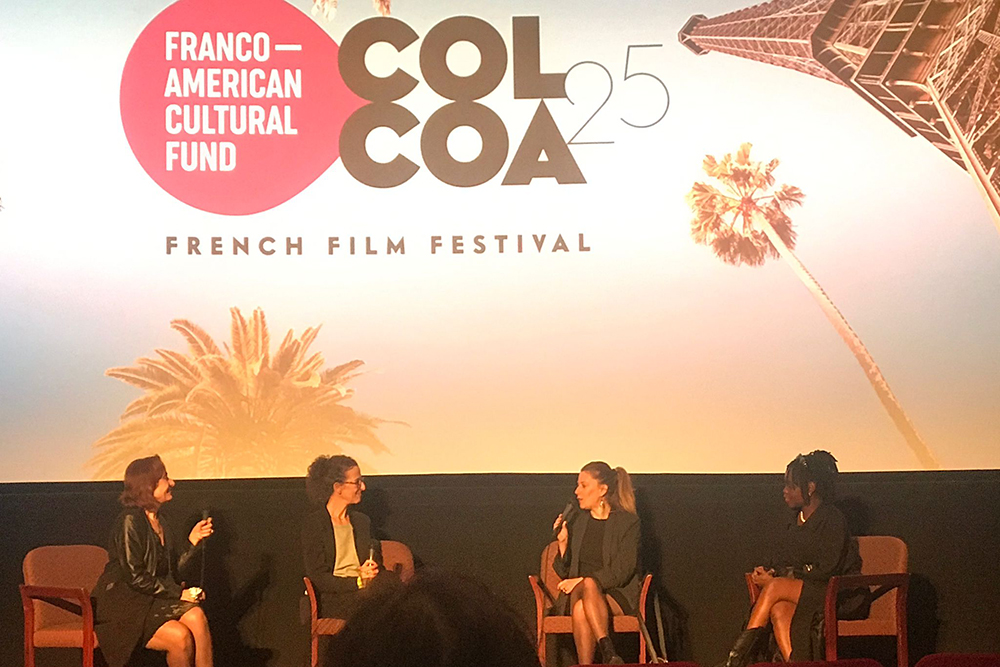 Synopsis :
Sanou, an excellent student from a Seine-Saint-Denis middle school classified as REP+, enters the prestigious lycée Henri-IV in Paris. As she struggles to get used to her new environment, she becomes the tutor of Khady, a ball of energy and anger with a passion for breakdancing, a ninth-grader at her former school. The two teenagers are going to live a decisive year.
Owning It (Les Héritères)
Directed by Nolwenn Lemesle
Produced by David Amselem, Édouard de Vésinne
Written by Laure-Élisabeth Bourdaud, Johanna Goldschmidt
Starring Tracy Gotoas, Fanta Kebe, Lucie Fagedet, Déborah François, Marie Bunel, Tatiana Rojo, Augustin Ruhabura, Suzylove Fernando, Daouda-Ismaël Haidara, Kalyssa Aidara, Chanel Victor, Jérémy Gillet, Sam Chemoul, Lucy Charles-Alfred
Music by Ronan Maillard
Cinematography : Léo Lefèvre
Edited by Louise Decelle
Production companies : Incognita Films avec Arte France
Distributed by Arte
Release date : May 28 2021 (France)
Running time : 80 minutes
Photos & Video : Floriane Andersen / Mulderville
(Source : press release)