By Mulder, Zoom Virtual Event, 22 june 0002 to 22 june 2021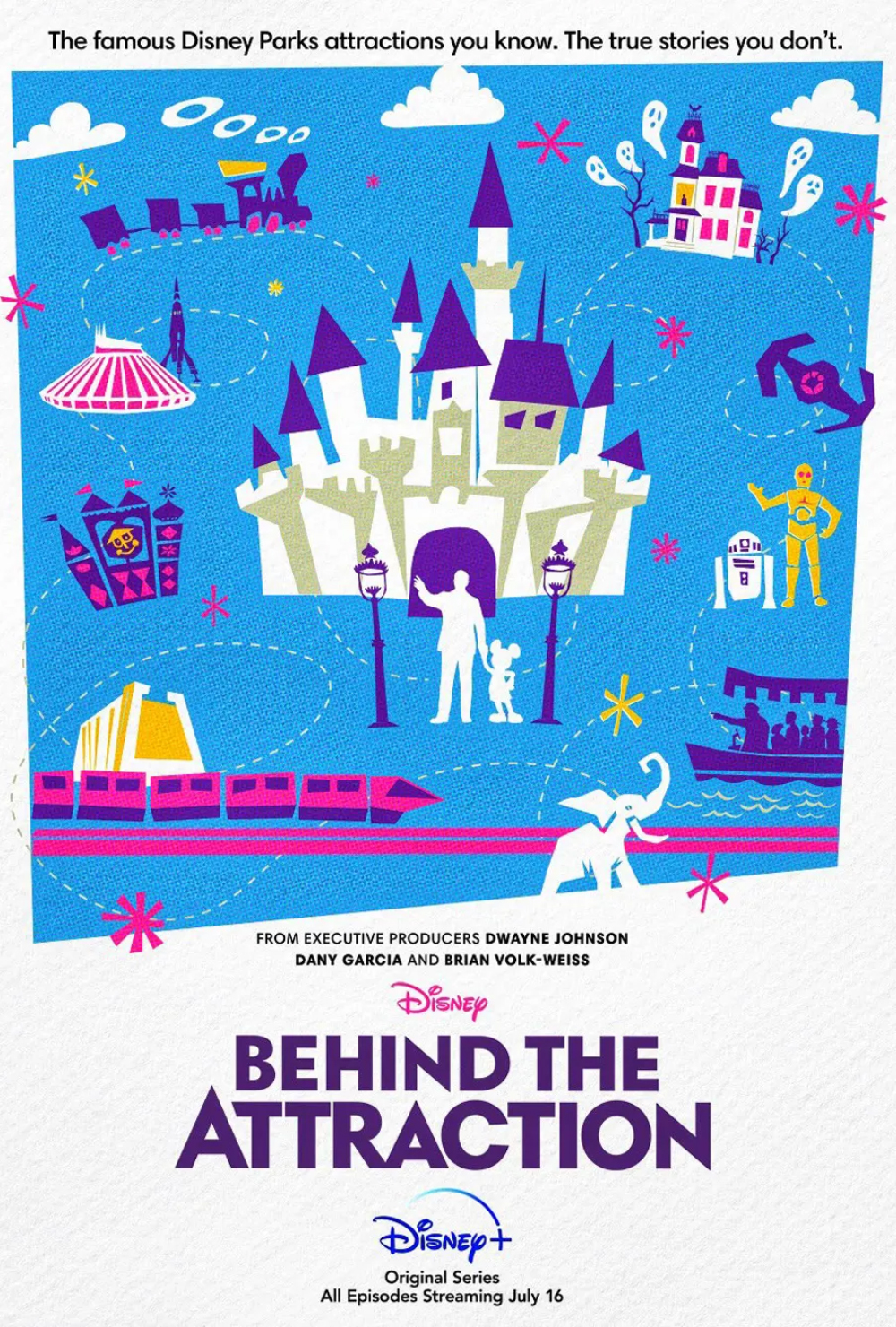 The attractions at Disney parks around the world have been inspiring visitors for generations. To celebrate the July 28 release of the film Jungle Cruise - based on the attraction that opened in 1955 at Disneyland - Disney+ will offer ten episodes of its new original documentary series "Behind the Attractions" on July 16, which will take viewers into the fascinating history of some of the most famous attractions in the Disney parks. Archival footage, photos and never-before-seen footage document the genesis of these landmarks and their successive improvements over the years as new concepts and technologies were introduced. This is an opportunity to discover how Disney's "imagineers" designed and built each castle, the complexity of each park's public transportation system, or the genesis of the iconic Disneyland Hotel, through 10 episodes built around specific themes: Jungle Cruise, Haunted Mansion, Star Tours, The Twilight Zone Tower of Terror, Castles, Disneyland Hotel, Space Mountain, It's a small World, Transportation and Hall of Presidents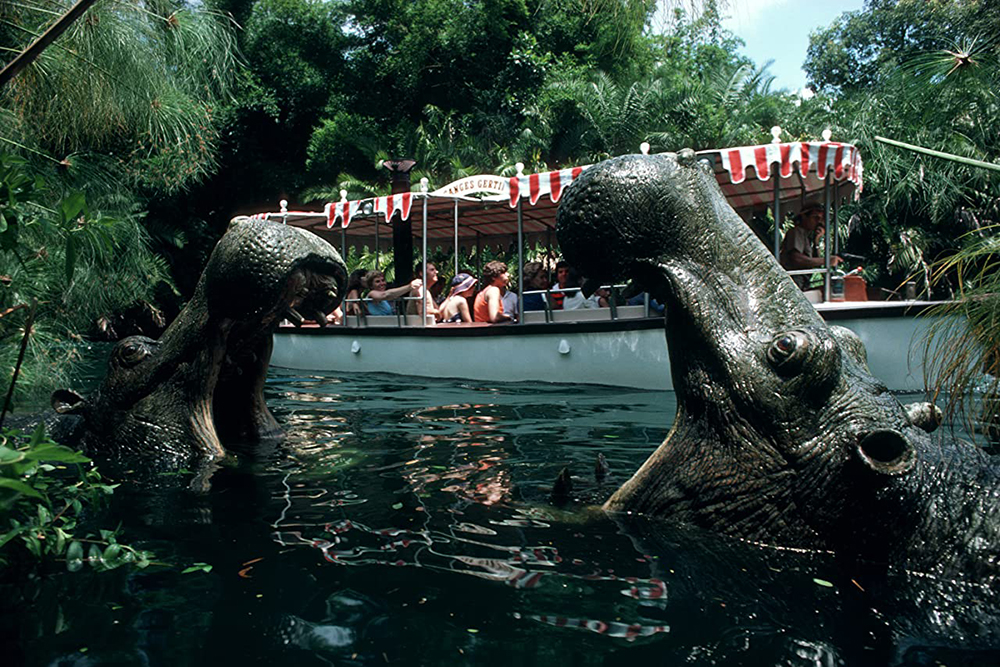 Each episode features rare interviews with Walt Disney and exclusive interviews with many of the Disney Legends and dozens of Imagineers - both living and dead - including Bob Weis, Jeanette Lomboy, Kim Irvine, Scott Trowbridge, Tom Fitzgerald, Scot Drake, Carmen Smith, and Joe Rohde, who look back at the beginnings of famous Disney Park attractions. Among other things, we discover why "The Haunted Mansion" has 999 ghost-infested nooks and crannies, how the Tower of Terror became Guardians of the Galaxy - Mission: BREAKOUT! (breaking the laws of gravity in the process) and why Space Mountain took so long to open.
We were present June 22 at a presse conference moderated by Jeffrey R. Epstein (cohost of the D23 Inside Disney podcast) with director/EP Brian Volk Weiss; and Disney Imagineers Jeanette Lomboy, Mark LaVine, Dave Durham and Vanessa Hunt. You can found the transcription of this event just below :
Jeffrey R. Epstein : Hi everyone, and welcome and thank you for joining us today for the Behind the Attraction virtual press junket. I'm Jeffrey Epstein, co-host of the D23 Inside Disney podcast. And I'm so happy to be here to talk about behind the attraction streaming on Disney+ beginning July 21st, the 10 part original series is a fun, enchanting show that gives viewers an exclusive peek behind the curtain of the most beloved attractions and destinations at Disney theme parks and resorts around the world. Now, just a little housekeeping before we get started. Please keep yourself on mute and off camera. We have your pre submitted questions and you can submit questions in the chat and we will get to as many as we can. Please note that all interviews, reviews and impressions are embargoed until Saturday, July 17th. So we ask that you hold your posts and stories until then, please. Now, to kick off our press day, we're showing you a first look at the new trailer right now. Now, this has not been seen anywhere. So please, no recording or sharing.
Jeffrey R. Epstein : All right, now to tell you more about the series and attractions, we have special guests, executive producer and director Brian Volk-Weiss, and an incredible quartet of Disney Imagineers, Janette Lamboy, Mark LaVine, Vanessa Hunt and Dave Durham. So let's get to it. Everyone ready? So, Brian, I'd like to start with a few questions for you. Can you give us the one sentence pitch that you feel best describes the show.
Brian Volk Weiss : In one. That's tough. I'm from New York. It's very hard to tough and talk in one sentence,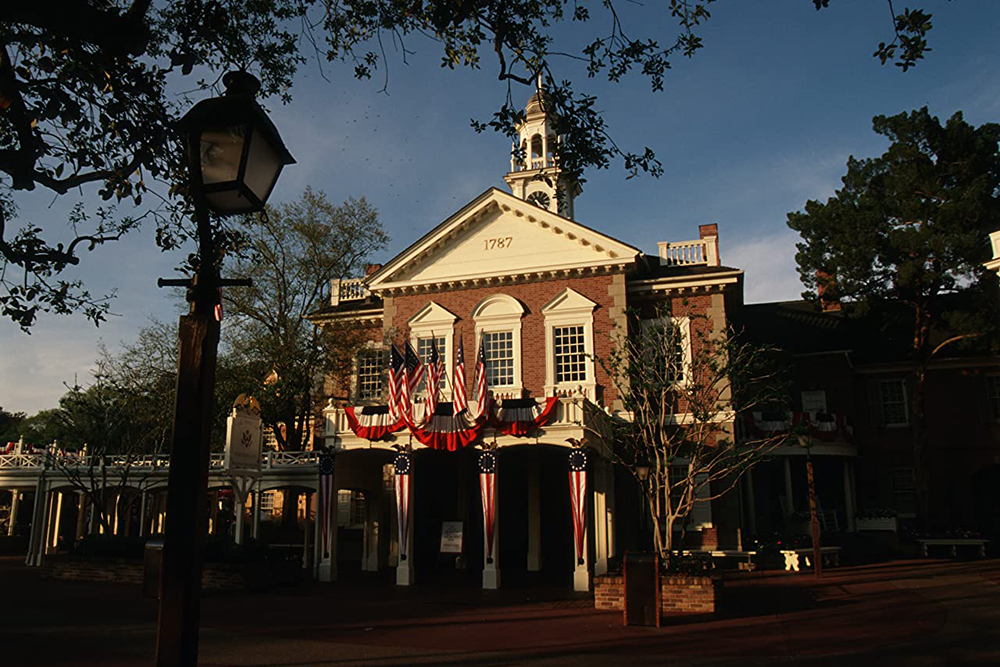 Jeffrey R. Epstein : We have an hour, Brian. Come on.
Brian Volk Weiss : I'm going to get through a lot of questions. I didn't know we were speed dating. I'm ready. I'm ready. OK, it's a fun show that first and foremost is designed to entertain. But hopefully when it's over and not to use a dirty word with the starts with an L, but you might have learned something. But first and foremost, it's supposed to be entertaining and fun.
Jeffrey R. Epstein : Excellent and a good one sentence,
Brian Volk Weiss : And thanks for not calling me out on three sentences
Jeffrey R. Epstein : The Imagineering story was immensely popular on Disney+, can you talk about how this series is different and how the idea for it came about?
Brian Volk Weiss : Well, the idea I'll go in reverse order. The idea came about we had partnered up with Dwayne Johnson's company Seven Bucks, and we were working on a show that we had pitched to Disney+. And Disney+ they liked the show. Well, I would say they didn't love the show. And, you know, a company doesn't love a show when they don't buy a show. But they said, hey, what about doing a similar show to what you pitched but have it be about the attractions? And I said I'd love to do a show about the rides. And they said, don't ever say that word again is called attractions. And I said, my bad. And that's basically how it came about. We were given a lot of great notes, which I frantically scribbled down. Our development team, put together a brand new deck, which is like a proposal for a TV show, and we brought it back. And every day working on this show, with no exaggeration, five to a thousand times a day, I would say to myself, I cannot believe this show was greenlit, but it was greenlit. I promise you it was greenlit. So that's how it came together, and I would say one of the major differences between the two shows is and, you know, it's very hard. I think that show is phenomenal. I think it's an A plus show. So what we try to do is we try to really get into the the fun. We went away a little bit from the history and the protocols of building these attractions and just really went for these fun nuggets that either helped build the pop culture that we live in now or a part of what's coming that is allowing Disney to continue to have such a big voice in the culture. So that's what we tried to do.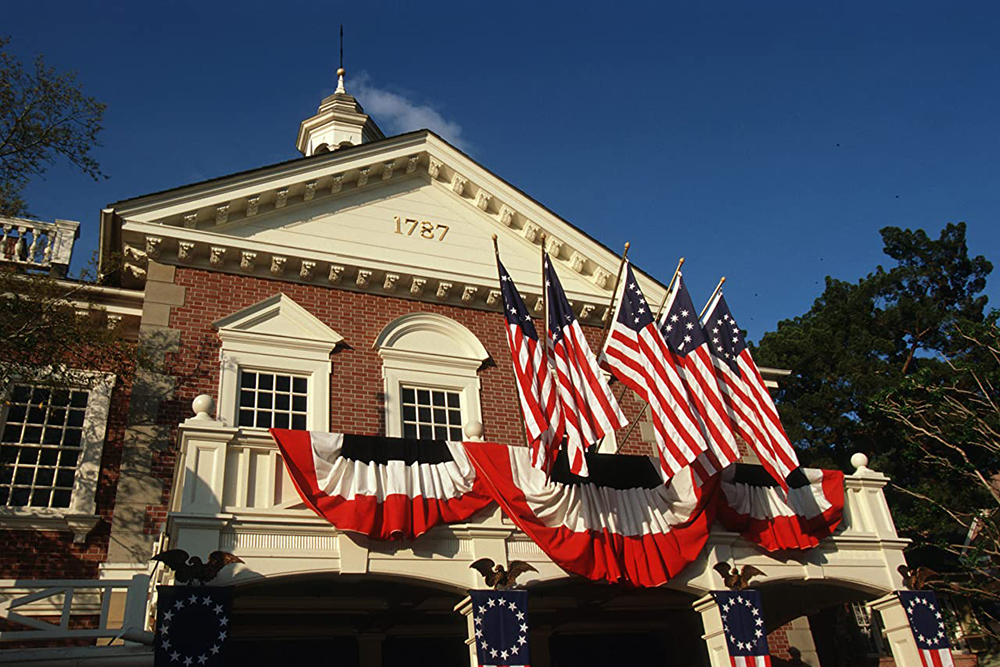 Jeffrey R. Epstein : You mentioned the fun nuggets. What is the most interesting nugget that you learned about an attraction?
Brian Volk Weiss : That is so hard to answer, but I'm sorry, Dave, you're you're you're going to hear a lot of your stories said back to you. But when the show is like, here's here's how I would put it. When the show was greenlit, I thought I had like a masters degree on the on the way to a Ph.D. in DISNEY. I have been obsessed with Disney since I was like five or six. Like, I've read a million books about it. I learned very quickly that I may have had a fifth or sixth grade education in Disney. So Disney+ very graciously kind of began training us on the stuff that Disney is doing that is not public, which, of course, we had never had access to. So it was actually in a meeting with Dave, our first meeting with Dave where I had asked a bunch of questions and David answered. But Dave could tell from the questions I was asking, I didn't understand his answers. So Dave goes. All right, let me put it this way. Have you ever done the Finding Nemo ride? And I go, yes, yes, I have. I love it. I told a story I'm not going to tell here about my three year old at the time. But needless to say, Dave goes, all right, here's how it goes. So when you're looking through the porthole, you're seeing those beautiful fish. But that's a projector. And I knew that. I'm like, I know that, Dave. Everybody knows that. I read that the day the ride of the attraction opened, the attraction opens. And he's like, here's what you don't know.
Brian Volk Weiss : When that attraction's being built, they're moving cables and wires and plumbing all throughout that area for attractions that will not be built possibly for 15 to 20 years. And that's what that was the moment where I'm like, got it. OK, that's how I have to look at this show. That's how I have to look at the parks. And that, for me, was the beginning of, I would say, heading towards I still don't think I ever had. And I sure even now don't have a master's in Disney. But that was the beginning of me being like, all right, I'm still in high school. I got to keep studying. But that that was the moment where I started to understand everything better than I ever had.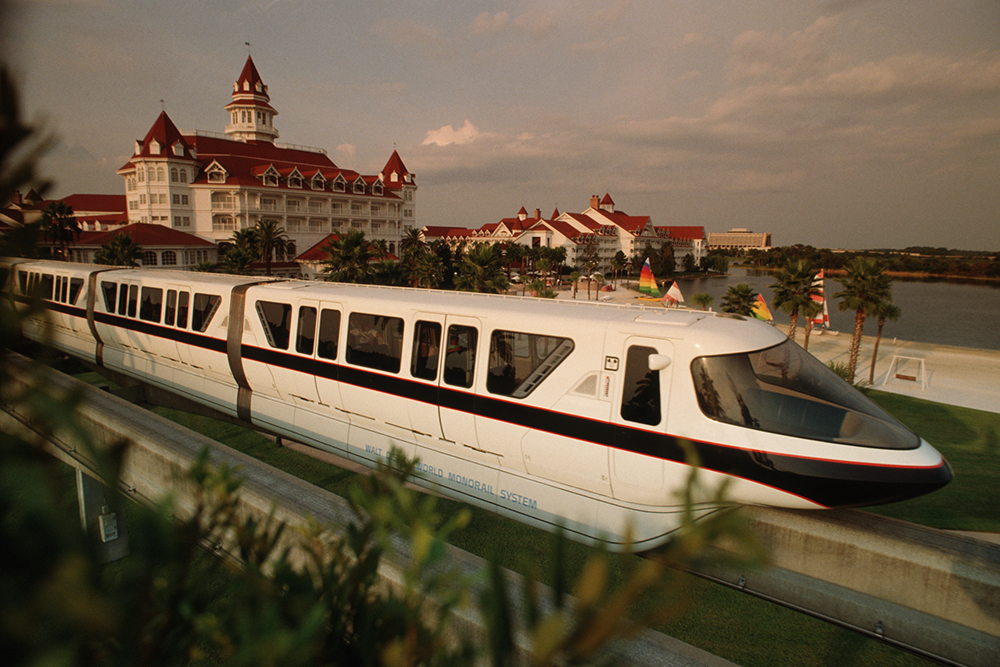 Jeffrey R. Epstein : I'd love to know I'd love to have each of the Imagineer's introduce yourselves. And can you each let us know if you have the attractions or projects that you've worked on. And I will start with the person who on my screen is next to me, Jeanette.
Jeanette Lomboy : Hi, everyone, I am Jeanette Lomboy. I get the pleasure of overseeing everything at the Disneyland Resort on Aulani. So most recently we obviously just opened Avenger's Campus. But long list of things. Aulani is probably is my baby from 10 years ago. We're coming up on the 10th anniversary. Have also worked on Pandora in Animal Kingdom, all kinds of projects that go back. And I started as a storybook Fantasy Land girl in 1995. So long, long history with the company. And I was the little girl who wanted to be an Imagineering was inspired by all the stories I heard when I was when I was a kid. So happy to be here and be part of the show.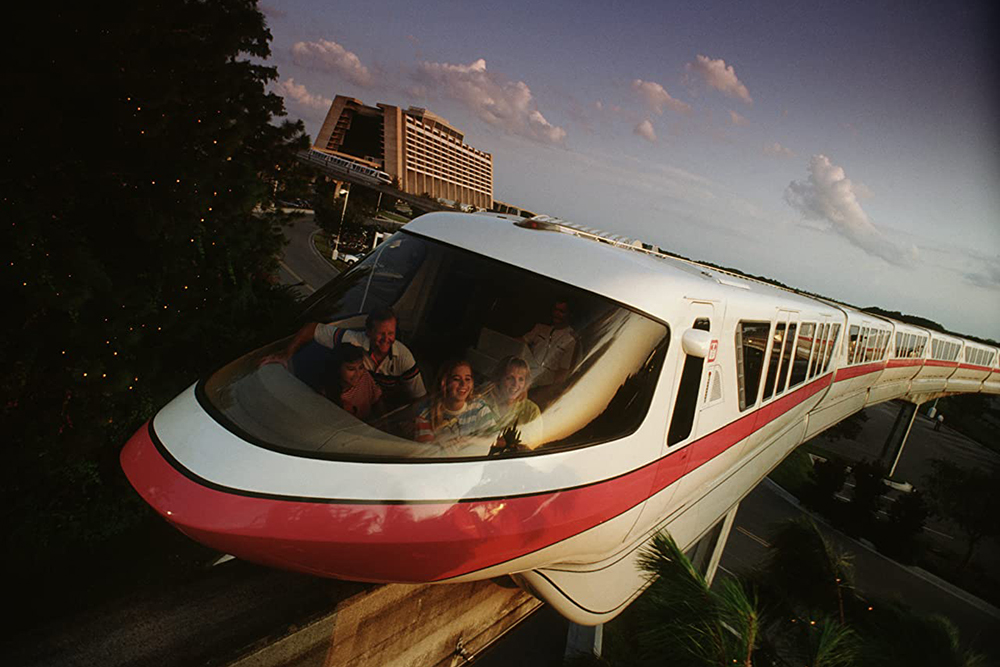 Jeffrey R. Epstein : I want to now go on the story of canals with a story about canal boats with you. Now, I want to hear your your spiel on that.
Jeanette Lomboy : I'm happy to take you out. I still know it,
Jeffrey R. Epstein : Mark, up next.
Mark LaVine : Thank you. Nice to meet you, Jeffrey. So I'm Mark LaVine and the story development team in Imagineering. After a career in television writing and working with with Imagineering, numerous projects around the world, from cruise ships to Pandora, like Jeanette. Spent five years working on that project and working a lot with people like Brian on our park stories and things we can do with them. Story development is involved in everything we do at Disney, so I have a lot of work.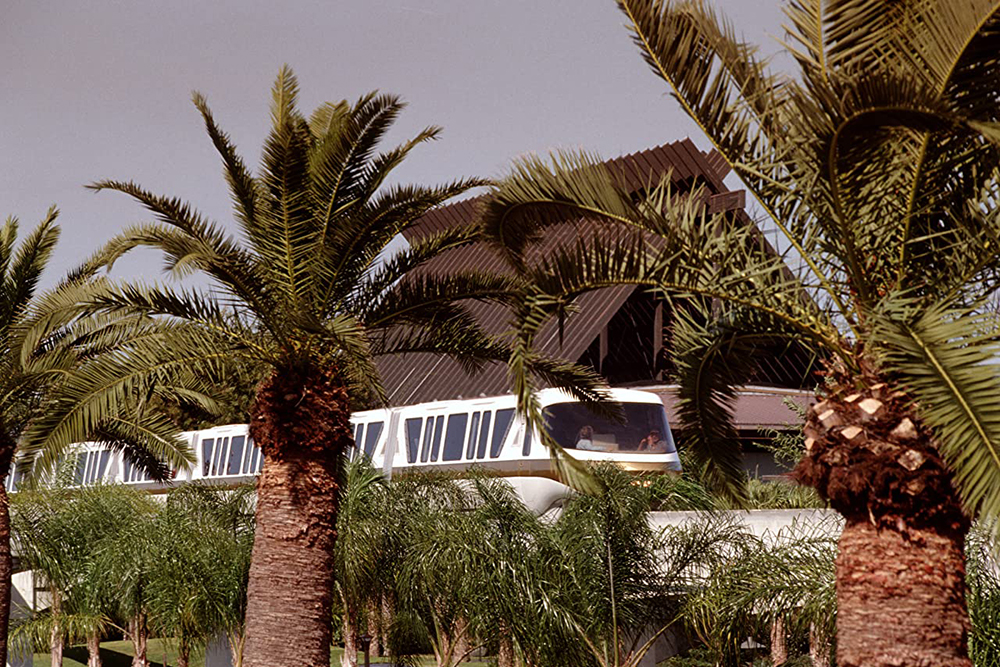 Jeffrey R. Epstein : We're going to to Dave.
Dave Durham : Hello, my name is Dave Durham. I work in the ride studio. I work primarily in Blue Sky front end concept for new attractions. I've had the good fortune to work in creative and production in R&D and the rights studio.. Lots of rides I've had the pleasure to work on from Indiana Jones to Star Tours and back again. So lots of lots of great memories.
Jeffrey R. Epstein : Two of my favorites, and Indy looks really fantastic right now since the park reopened, so kudos to you and Janette and last but certainly not least, Vanessa.
Vanessa Hunt : I'm Vanessa. I am part of the Walt Disney Imagineering art collection team. We are the archive responsible for documenting and caring for all the artwork created by Imagineering for our projects around the world. I'm also a part time author for Disney Publishing.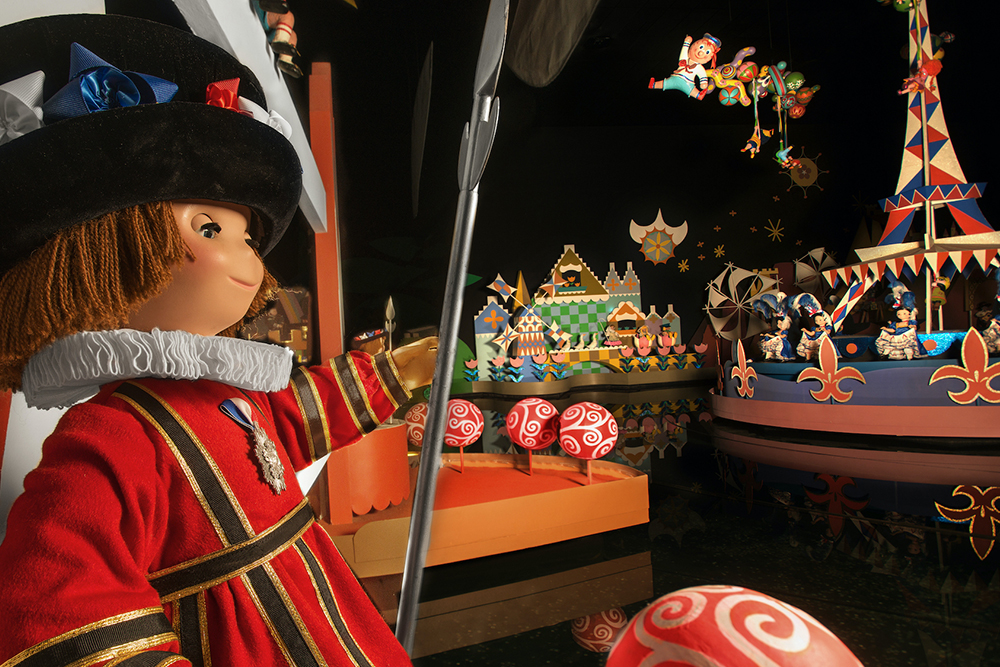 Jeffrey R. Epstein : She's written several incredible books that I own myself. I should add. So I want to ask each of you, you've all worked on incredible projects. And all have worked on Attraction's, with the exception of Vanessa, but this still applies to you. I'd like to know if you could have worked on an attraction that you weren't able to work on either because it wasn't in existence when you were working at Disney or just you were working on another project. What would that be? And again, I'll Jeanete, you're right next to me. So you're up first.
Jeanette Lomboy : I'm going to say It's a Small World. I have to say, when I was I was a little girl. One of the things that I really loved was I remember coming through and saying I'm Filipino and seeing a Filipino doll. And I was like, you're speaking to me. And Mary Blair is a legend in my book and has oh, gosh, we all look up to her. I love her sense, her color sense and how she was such a female and dominant strong presence. So I will say, without a doubt, Small World. I still look at it for reference, graphically speaking, color wise. And it is such an anchor to Disneyland, so I'd love to work on It's a Small World.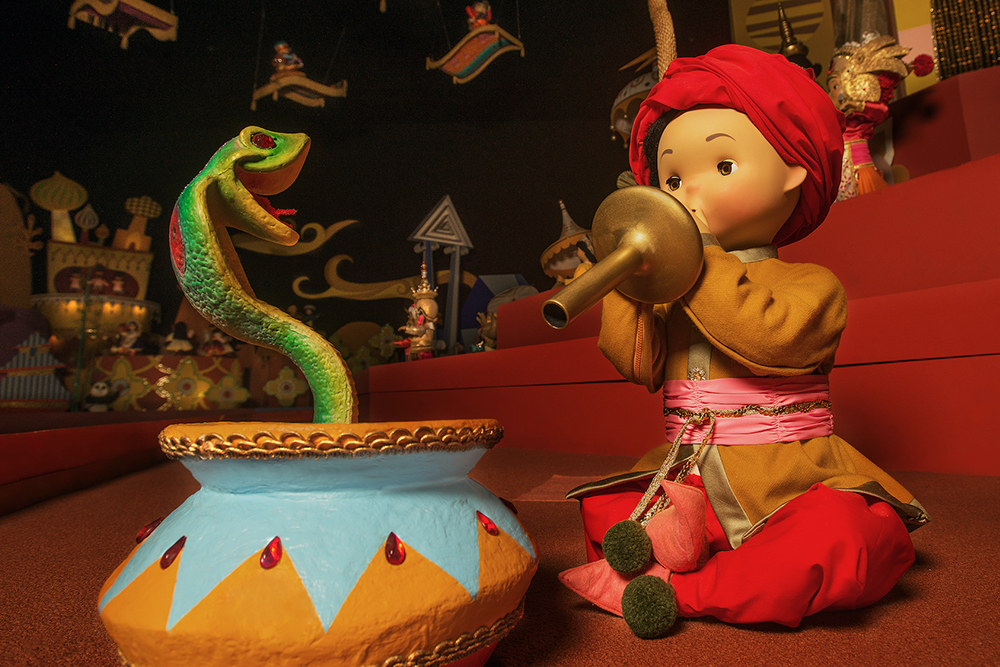 Vanessa Hunt : I you know, I agree with Jeanette completely. I was going to say the same thing just to have the opportunity to be able to work with Mary Blair and Rolly Crump and Mark Davis and all the amazing, amazing Imagineers who worked on that would be such an incredible learning experience. And just I want to talk to them about about creating that. I want to talk to Mary about all of her artwork you see behind me.
Jeffrey R. Epstein : So we've got two Small World's, Dave thoughts.
Dave Durham : I'm going a different direction. I'm going I'm going to go with Space Mountain, Florida, the original Space Mountain. Such an iconic shape, such it's such a cool idea to put a roller coaster a little, two roller coasters inside a building and then use it as a show space with stars and effects. And that that that to me was just a really clever way to do an interesting coaster. And I remember as a kid seeing a following in my in my Disney News magazine and watching the pictures, the artwork is was being developed and and going down there what went through after it opened and getting a chance to ride it and just thinking yep, pays off. It's as great as I thought it would be. And then for us to make more and different ones later. Fantastic.
Jeffrey R. Epstein : Mark.
Mark LaVine : This is such a hard question. It's hard because it's between for me, Pirates and the Haunted Mansion. So I'm going to go with the Haunted Mansion. Claude Cotes, Mark Davis. Walt had the idea but he didn't live to see it through. It is so packed with storytelling and so many details, you can ride it over and over again. I still ride it. I've been out of probably 50 times and still see things every time. So to me, Haunted Mansion has to be at the top of my list for sure.
Jeffrey R. Epstein : Brian, can you talk a little bit about working with Dwayne on this and what his involvement was?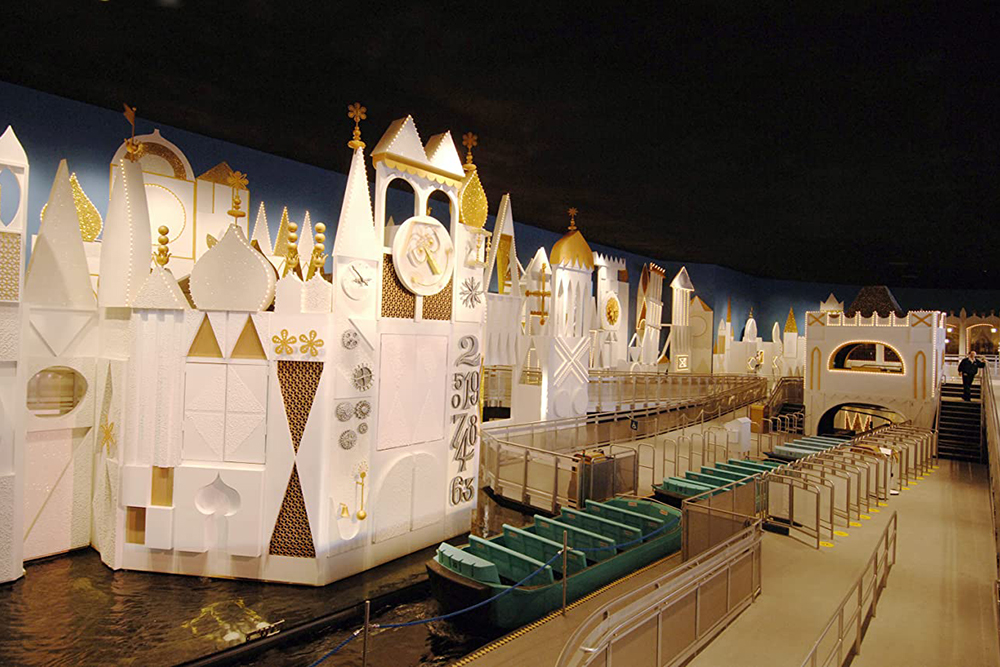 Brian Volk Weiss : It's such a cliche, but I mean, his involvement was awesome, for lack of a better word. You probably want some specifics and not just some vague word. I mean, anything we asked of him to make a phone call, to shoot a text, anything we needed from him, he was there, the meeting, like in like he was getting stuff done faster than like, let's say, one of his colleagues had asked me to do it. And he was like, I think he made eighty nine movies while we were making the show. So he was like always there for us in that regard. But the other thing that was great about Dwayne was and you know, it's so funny working with celebrities, there's what you see and then there is what you get. And I don't think I'm ruining know, I'm not saying Santa Claus doesn't exist, but. That gap is usually medium to very wide. With Dwayne, whatever you see him doing on television, like when you see him interviewed. Anything like that. That's him. And he brings an enthusiasm and an energy to every conference call, every zoom, every meeting. Everything we did with him was high energy. We were laughing. And like the first time I met him, he's in a very obscure Voyager episode of Star Trek. And I brought that up to him the first time I met him. He like he remembers like the next time I saw him, he brought it up. And I'm like, I don't remember my kids names half the time. How do you remember something I said to you 19 months ago that was so obscure so that's him. And I would say he loves Disney as much as anybody on this press conference. Like, he gets it, he's into it. He's been going to it forever. And it was I mean, again, to call it awesome and enjoy tremendous understatement, actually.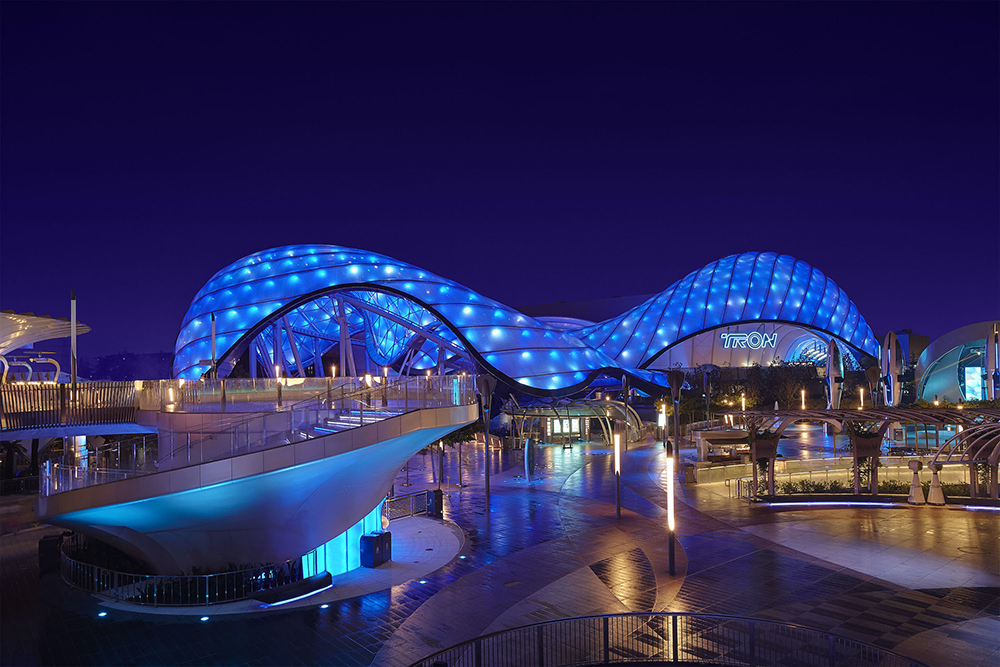 Jeffrey R. Epstein : Yeah, well, and Vanessa, I understand you were involved when Dwayne, toward the Imagineering art collection. What was that like?
Vanessa Hunt : Yeah, he visited us a couple of times while he was working on Jungle Cruise. He really just wanted to learn. He wanted to see the artwork and learn about the Imagineer's who brought Jungle Cruise to life. So we pulled some of the original artwork out for him to see. And he just got to sort of stand and stare at it and really soak it all in. And we talked about the Imagineer's who created the artwork and he was asking questions and he was very excited to be there. On his second trip back, he turned turned to my co-worker, Mike, and was like, do we get to go in the vault again? Like a little kid. Super excited about that.
Jeffrey R. Epstein : That sounds like a lot of fun, Brian, and anyone else who is maybe involved in the creative process, how did you land on what attractions and destinations and pieces were included?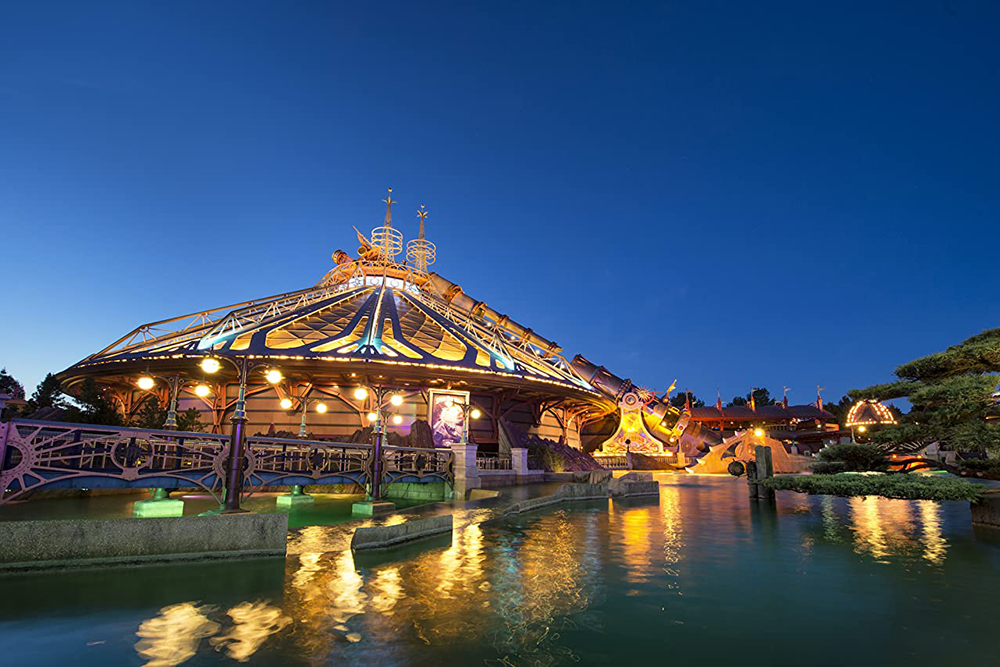 Brian Volk Weiss : So we started with a list that I exaggerate not, was like, it would have been over one hundred, but I think Mark was like that you might you might want to trim that down a bit. So I think we I think we still submitted a list of 30. The good news to get it down fast was we decided very early on not to work, not to do any episodes about attractions that don't exist anymore. So otherwise it would have been 10 episodes about Mission to Mars. So that that was shot down very aggressively. So my feelings were hurt a little. But I got once we did that, once we made that decision, what we tried to do was blend. It was like a blending of the iconic attractions where like if we didn't do a Small World, people would be like, I didn't like, what are you talk? How could you not do a Small World? But then we also tried to do episodes where it's like you may have expected this knock on wood, God willing to have come up in season eight. Why are you doing it in season one and there was a very deliberate reason, because there are a lot of attractions. And by the way, going back to your other question about what I learned, like I always say, this was my take away from making the show. Attractions are like icebergs. And what I mean by that is to the public, you're only seeing maybe two percent of the attraction. If people knew the infrastructure that they don't see that make these attractions work, I mean, they'd be blown away. So that was a big part of what we were trying to do was take something like, you know. Like, we we have an episode, it's called Trains, Trams and Monorails, that might not be a no brainer for season one, but hopefully, God willing, when people see it, they're going to be like, oh, my God, I had no idea. So instead of always racing to their favorite attraction that they do every time they go to the park for the first time and six to 12 months, somebody is going to say to their parents, I want to go to the monorail. And why do you want to go to the monorail? But did you see the show? So it was it was a blending of that.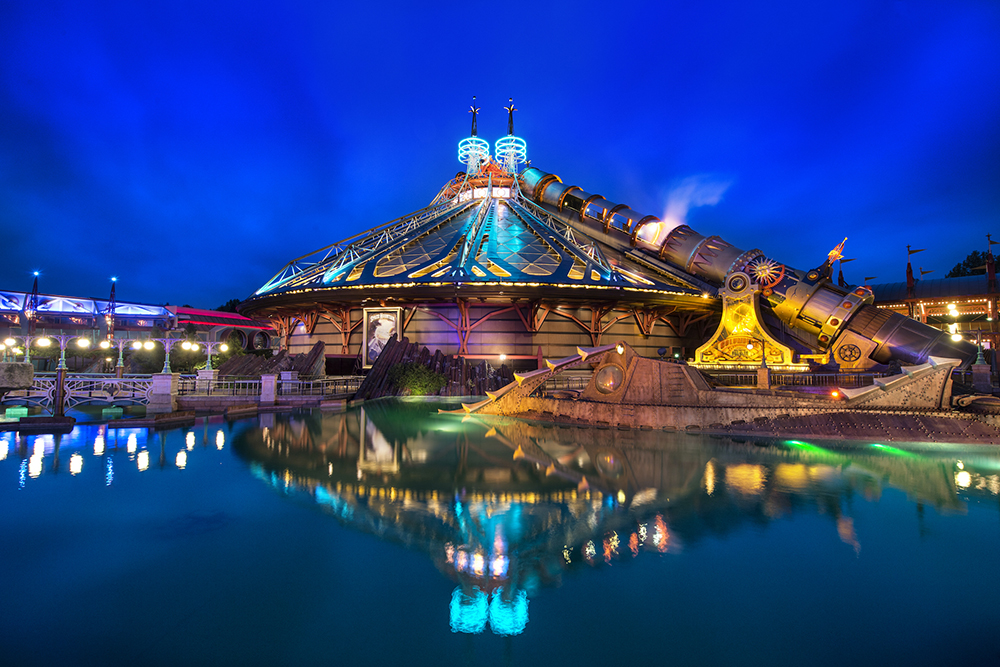 Jeffrey R. Epstein : Jeanette Mark, Dave a lot of times Imagineers are behind the scenes people for this, you really come out in front of the camera. Can you talk about what that experience was like for you and sharing things that are often kept under lock and key?
Jeanette Lomboy : Well, I'll start. I'll say, you know, what Brian was mentioning is true. I mean, we are tasked to do impossible things, fun things, magical things. And if we're trying to bring those stories to life, you can bet that there's a lot of stories about bringing it to life that guests never hear and they just see the end product of that. So to talk about it, like to be asked questions that were not typically asked about, like, why did you do it this way and what did you really mean by that? And were there challenges and was it fun? I mean, it really was great for us to get in mind through the process of what we go through together to make these things come to life. And I think I learned a lot, too, in the process. I mean, I was asked a question about whether or not Jungle Cruise, the initial feeling for Jungle Cruise and what Walt wanted out of that, which was a true life adventure, whether that actually seeded Animal Kingdom. And the truth is, Animal Kingdom is a fulfillment of Walt's vision of Jungle Cruise. He wanted to deliver guests into Africa with animals, and that's what we did years and decades later. So that connective tissue runs strong and we don't get to talk about that enough. We just get to show our guests what the end product looks like. So it was a lot of fun to talk about and there were so many other stories that we haven't even been able to share yet.
Mark LaVine : And I'll just jump in and say, you know what was so interesting to me, working on this, working with Brian and the team and seeing it all come together and watching all those episodes and finally sort of edit the through line to me has been a through line that goes all the way back to Walt that again, this sort of drive for pushing to do things we've never done before go further. And the big teams that do it, those of us who are Imagineers today, there's a direct lineage to those Imagineers that first started this work. And you see that in the show, which I think is just a wonderful throughline, that you just sort of see this connection of almost 70 years of people doing this kind of work. So to me, it's an exciting part and it's certainly part of it now. And I see the lineage of what Imagineering and everyone involved in park creations have done.
Dave Durham : That there are so many stories behind all of our attractions and we never get to tell them. And there will be times that we'll all be in the park as a guest and I'll be standing in line and some other guests will be talking about, oh, you know, blah, blah, blah, blah. And I'm like, oh, no, you have no idea what you can say. Something up has anything to bite your tongue, bite your tongue. This is a chance for we don't have to bite your tongue. We get to we get to share with the viewer some of those cool inside stories, some of the the history, some of the challenges and a lot of the fun. It really is fun to build this stuff. It's a lot of work. It's a whole lot of work, but it's a lot of fun. And those stories, you know, you don't get to share. So you get to see the tip of the iceberg. Now you get to go you get to go a few feet underwater and see more of it.
Jeffrey R. Epstein : Something, Jeanette, and I think you and I talked about this a while ago that I know Imagineers love to do is on the opening day, be there to see guests actually ride the attraction for the first time and see their reactions, either from an experience like that or just a story you've heard. Is there a comment that a guest gave you that really moved you in a way that potentially surprised you after experiencing an attraction that you worked on?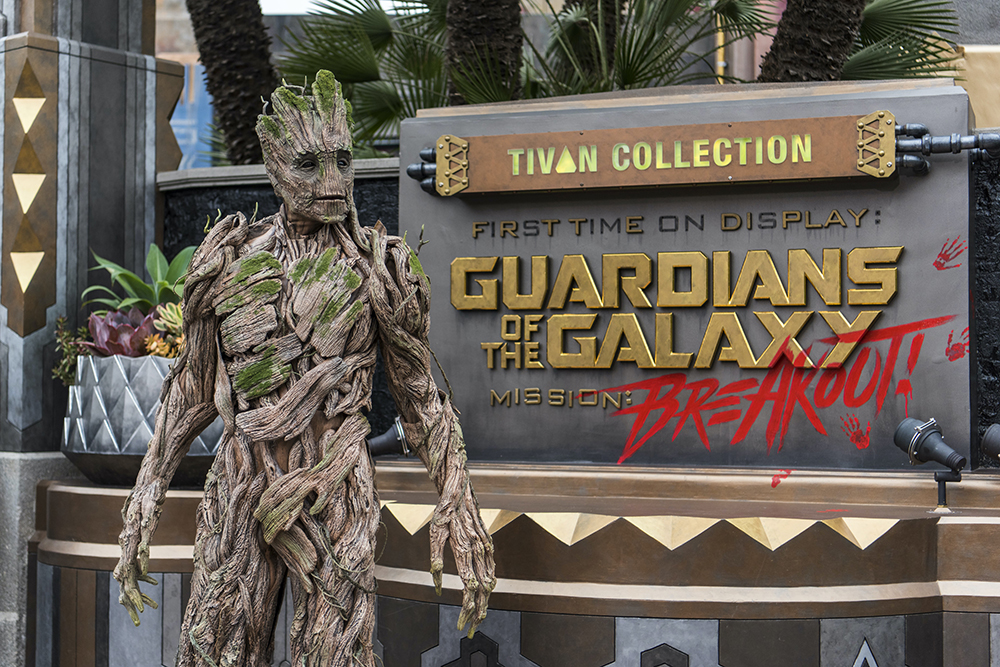 Jeanette Lomboy : Yeah, I'll say, you know, the very first attraction I worked on, which is not in this show, but it was really insignificant in terms of scope and scale, which was for millennium at Epcot. I remember walking through and we know why we do what we do. And by the way, we're not just about big attractions. We have decompressions spaces. We have small attractions. We have all kinds of things that make the Disney guest experience in the parks. And I remember walking into that space and seeing three generations of women and a great grandmother, great grandmother, a mother and a daughter. And they were not speaking a language I understood. And I realized in that moment they were having fun, that what I could do in that moment, everything that all the pain, the angst that we go through to deliver these things to our guests, that they could understand it. Even though we didn't speak the same language, we weren't from the same country. We had different viewpoints. And that not only that, that that thing lives on now and is touching people in ways that are meaningful. And that surprised me. It surprised me that that kind of love and passion that we put in and trust me, there is a lot of pain, love and passion that goes into what we make really affects the guest experience and the way that I never I never understood. And then we could speak to the world all the time, even now. So it is surprising. It's surprising to me. And also at the same time, it just amazes me after all these years that it feels that same way every time we open something,
Jeffrey R. Epstein : Dave or Mark.
Dave Durham : A ton and literally the the coolest thing for me as an Imagineer is to to be able to go stand by the exit of a new attraction that we opened. And and you you've put years working with a team, so many hours, so many meetings, so many decisions. And you have the vision the whole time as to what you what you hope that thing will end up being. And then when all is said and done, the guest literally speaks as they come off the ride. And you're listening. Do they like it or are they happy? Did it meet the expectations? And what I watch for is do they run right back around and get back in line again? And it's this thing where you don't have to say a word. Their actions say it for you and you just sit back and smile and go. That was worth it. And so so it's not always what you hear is what you see.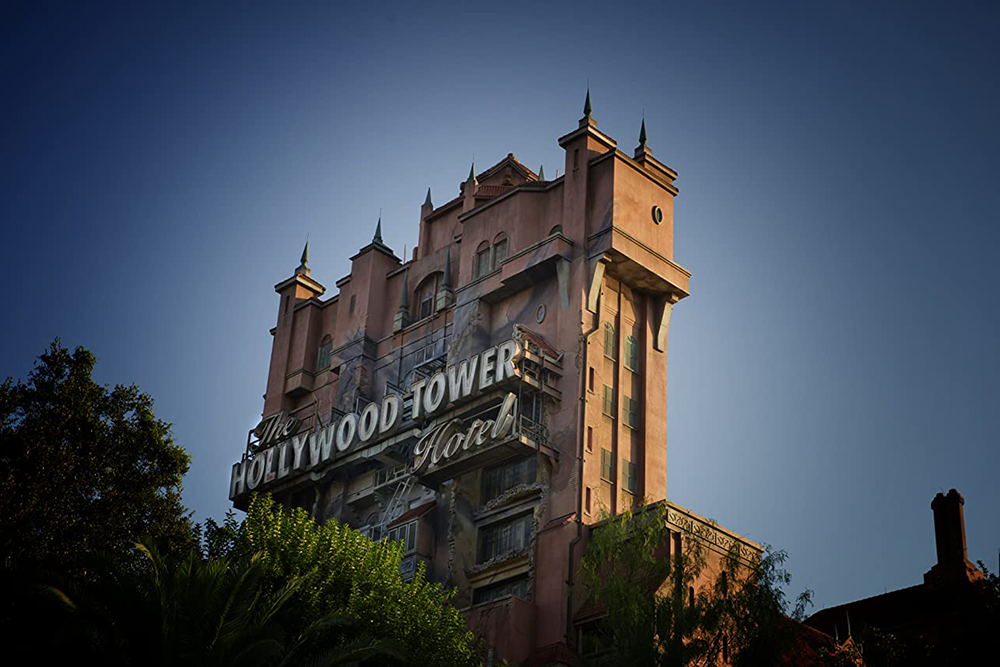 Brian Volk Weiss : Can I can I say something though because I'm the only one here who's not an Imagineer, that there's something better than people complimenting an attraction when they get off it. And I was a part of that when I got off Rise Of The Resistance. Speechless, literally six people, we're just blinking. Like for like adults, five of the six people were adults. Just blinking, no one said a word for about 15 seconds. I don't know what's the better compliment than that.
Jeffrey R. Epstein : Absolutely. Vanessa, you've written books. You do research for I know you work a lot with the Walt Disney Archives and D23 and it's your work is amazing. Was there something that you, with all of your years of researching learned when working on the show?
Vanessa Hunt : So my involvement was mainly I was interviewed and that was it. My other team members took point on working on the show, fulfilling the requests. However, in watching the show, it was really neat for me to hear the stories firsthand from my fellow Imagineers about these attractions that I had maybe heard bits and pieces of those stories before, or I read about them. But to hear them from that person themselves was really was really kind of a neat experience for me.
Jeffrey R. Epstein : So visiting the parks is it's all it's all about in person experiences, it's all about these very tactile, visual, interactive experiences. How do you convey that through story for the imagined years and through the entire story and the visuals when crafting the documentary?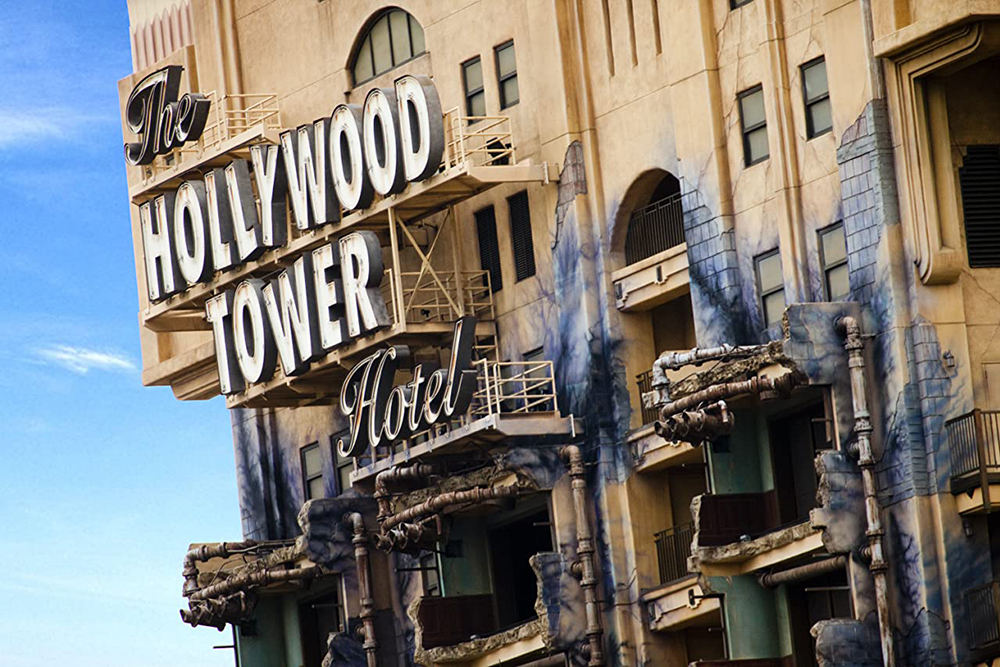 Brian Volk Weiss : I mean, what we tried to do and this is one of my quote unquote secret sauce things or whatever, but like what I always try to do is start very small and tight with a detail, like you might be watching it by design for 30 to 60 second. And be like, you may even want to hit pause and be like, did I press play on the wrong show? But that's very deliberate because what we're trying to do is start small and once again, similar to Dave, tell that story about the pipes and wires being laid three decades before they're needed, like we try to treat the viewer like just trust us. This is important. And over the course of the rest of the episode, the meaning of that original story, we add a little context here, a little context there. And by the end of the episode, if we balanced everything correctly and in theory, if we've done our jobs right, you don't even know this is happening until you would potentially watch the episode again. But we basically, you know, those things you do when you're a kid, it's like connect the dots where it starts off, where it's a bunch of dots. And then at the end, after all the things, it's like, oh, it's a dragon. That's what we try to do. So we start small and then we just connect the dots, connect the dots. And by the end of the episode you're like, Oh, I get it. And then again, theorizing. And we got it right. Hopefully. When you go to the park and you see the building, it just hits you like your Neo in The Matrix or something where it's like, how did I know all this? Oh, yeah, I watch Behind the Attraction. So that's what we tried to do.
Jeffrey R. Epstein : And because we were running low on time. I'm going to get to another question for the Imagineers. Where do you start when developing a new attraction and for some of the newer attractions, can you talk about tech that's maybe been developed outside of Disney that you've been able to adapt and utilize for new attractions?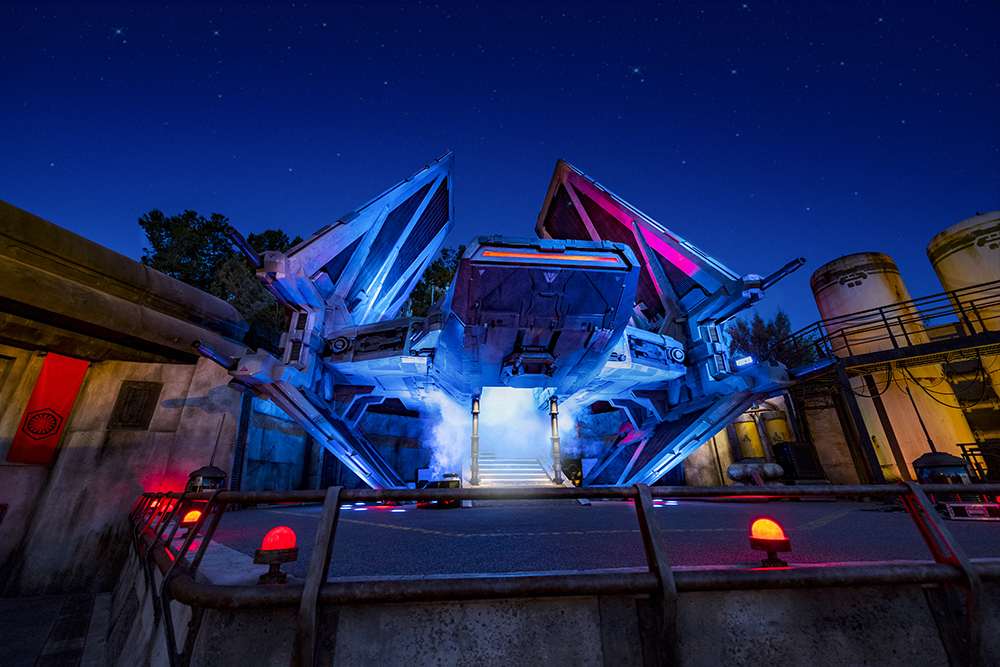 Mark LaVine : So how we started an attraction, there's many ways into that. But of course, I'm biased. I have it in my title "story". But it is about storytelling. It is about how do we bring a world to life, be it a world that's come to us from the movies where we want to find our way into that world like we did with Pandora, Jeanette and I on the team to figure out how we were going to experience that kind of world or a story we created in ourselves and again, go back to a Haunted Mansion and Pirates. So I think it does start with storytelling. Of course, our storytelling is different. We're putting you as a guest in the middle of that story, your main character of the story, even if you see the favorite characters in ways. So that's the way we often start, is really what is our story approach to attraction. It can also start with other ways into. And that could be technology. Probaby Dave should speak to that one.
Dave Durham : Technology is always a big deal and often Mark and his team will come up with fantastic stories and we're not sure what technology exists to tell that story. And sometimes we have to invent the technology. We have a great R&D group and fantastic Blue Sky Imagineers in numerous technical fields. And sometimes we'll partner with somebody on the outside who who who's already done some work and some interesting areas. And we also have Disney Research, a whole nother group. So we technology's important, but technology is only there to support the telling of the story if we do things right. You're not thinking about the technology. You're not thinking about all this often invented, patented, no one else in the world has this technology. You're just amazed in in the story. And that's what we want. We're building we're making places for you to have wonderful experiences and shared memories in the places that you're going to. Those those who are the little little techno geeks like me. Someday we'll ride it four or five times to try to figure out how that affects works. But but you may need to ride it four or five times to figure out how that affects works because it's done so well and woven so well into the story.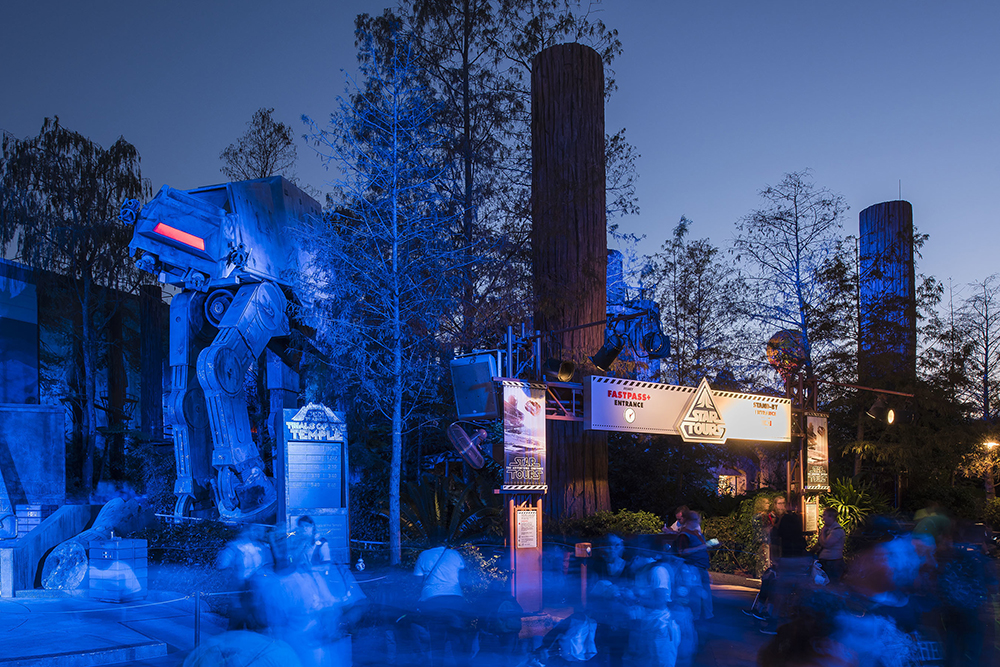 Jeffrey R. Epstein : Jeanette, you want to take a crack at that?
Jeanette Lomboy : Yeah, I'm going to say I thought of an example as we were sitting here and talking. One of the things I love is that it's a Twilight Zone Tower of Terror. We went to a predominant a large elevator manufacturer and said and elevator technology has existed for a long, long time. And we said, hey, we'd like to do something with your technology that you've never done before. And they basically said, well, we can do that. But that's opposite of what we would typically do for an elevator. So I think sometimes we use technology that exists in different ways, right. To bring to life our attractions and Twilight Zone Tower of Terror, which is now Guardians of the Galaxy Mission Breakout at Disney California Adventure. That's one perfect example of how we think out of the box
Jeffrey R. Epstein : That the Twilight ZoneTower of Terror story is, I always love hearing about that. Brian, can you talk about the the conversational style of the show? It's very fast paced, very quippy in tone and in a little bit more self-deprecating than a lot of inside Disney fare. Can you talk about how the tone was chosen and how you were able to incorporate it and for the various rides? And did it change when you were talking about different attractions?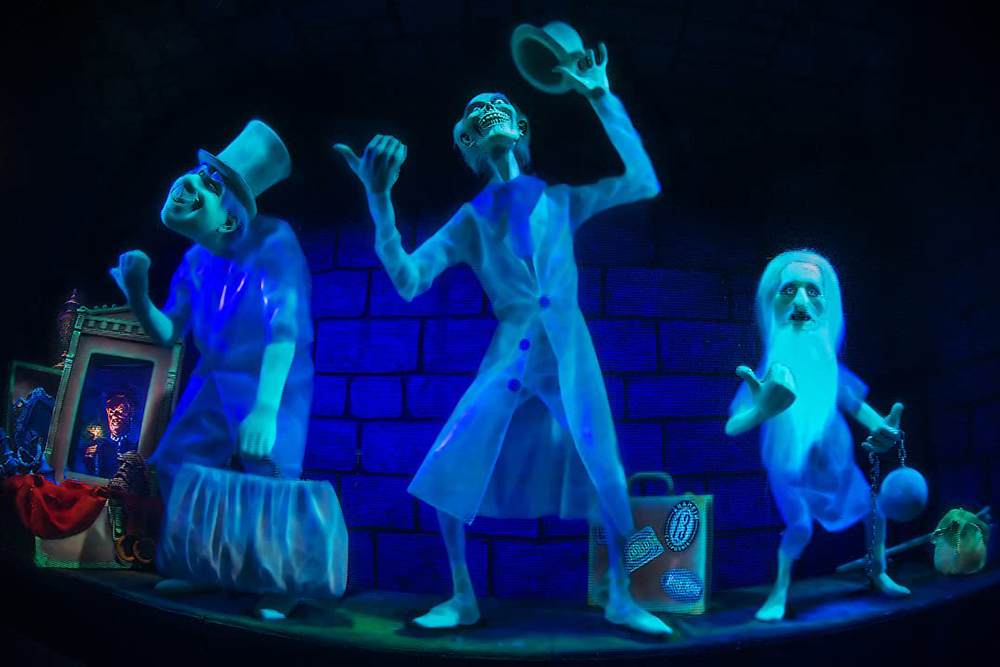 Brian Volk Weiss : So my personal background is comedy. I've been in and I would say the first half of my career was ninety nine percent comedy. So when your career starts off like that and the bulk of it is like that you you hire the people, you know, so we as we've started moving slightly out of pure comedy, you know, I'm still working with the editors and the show runners and the story editors that I've worked with for a long time, and I trust. So I guess to answer your second question first, Disney+ chose our style because they know our style. So we have done some other shows that have this comedic yet informationally that I mean, here's where it comes from if I'm being honest, we did a show about five years ago called The Toys That Made Us that I have been trying to sell for seven or eight years. And I'm a huge doc lover, like going back to college, where if you wanted to see a doc, you had to go to a movie theater like. So one of the things I've always had a problem with is docs that are dealing with fun and happy and light subjects, but treat them like, you know, it's the rise and fall of the Roman Empire. Like I've never understood that. So when we started to get the opportunity to make shows about what we consider to be fun topics, I was like, I'm not I'm not going to treat this like the rise and fall of the Roman Empire. We're making a show about toys. We're making a show now about amusement park attractions. So why wouldn't it be fun? And then to the self-deprecating of it all that I'm just being honest with you, that's a style that I like and it's a style that I trust. And it could be because I grew up in New York, I don't know. But I find people or shows or things that take themselves too seriously, don't get the respect that they should if they're just being honest and saying, listen, we're not gods. We haven't made a perfect amusement park. We have made we changed amusement parks forever. If you look at what amusement parks were before Walt Disney did what he did in Anaheim, it's night and day. But it's a show about something made by humans being watched by humans. How can you not be self-deprecating? That's I mean, of course, you could be not you don't have to be. But that's why we chose to do that.
Jeffrey R. Epstein : Sure. So we have time for one last question. I'm going to hit this with everyone, although I'm not sure if all the Imagineers have seen all the episodes. So there may be some guesswork involved here, but there is a lot of ground covered in the series of the ten episode, a lot of attractions crammed into each one. And when I say crammed, I mean in a loving, magical way, can you each come up with one attraction to see included potentially in a future episode, should there be a season two of the show, starting with Mark.
Flight of Passage, Avatar's Flight of the Passage. I'm biased.
Jeffrey R. Epstein : Vanessa?
Vanessa Hunt : I'm going to go with Sinbad's Storybook Voyage, Tokyo, DisneySea.
Jeffrey R. Epstein : Good one. Dave.
Dave Durham : I want to go with Kilimanjaro Safaris at Animal Kingdom.
Jeffrey R. Epstein : Jeanette?
Jeanette Lomboy : I'm going to go classic. My favorite attraction of all time is Disneyland's Pirates of the Caribbean, but it is expressed differently and our most recent Pirates of the Caribbean and Shanghai is such an amazing technological masterpiece and really one of the finest rides in the world. So I would love to see that covered. And I'm sure that was on the short list of things that got cut Brian. Season two.
Brian Volk Weiss : Number 11.
Jeffrey R. Epstein : All right, Brian, take us home.
Brian Volk Weiss : Can I, can I bring back mission to Mars or is that still a no no? Easy. Indiana Jones, Indiana Jones, like Rise of the Resistance may have finally edged it out, but I have I have ridden that attraction conservatively... I went to the park once and every park hopper I did or not parkop or every Easy Pass I did the entire day was Indiana Jones. I know everything that's coming and I am still always surprised. I always find something I hadn't seen before, always. So that's that really was no offense, that really was number 11.
Jeffrey R. Epstein : Well, hopefully we will get to episode 11 and beyond. All right, thanks, everyone, so much for joining us today for the Behind the Attraction junket. Thanks to our fantastic panel. And as a reminder, the show premieres July 21st on Disney+. Please press the button that says Leave Room and follow that by Lead Meeting. Have a great day and we'll see you real soon.
Photos : Copyight Disney +
(Source: press release)