By Mulder, El Capitan, Los Angeles, 18 may 2021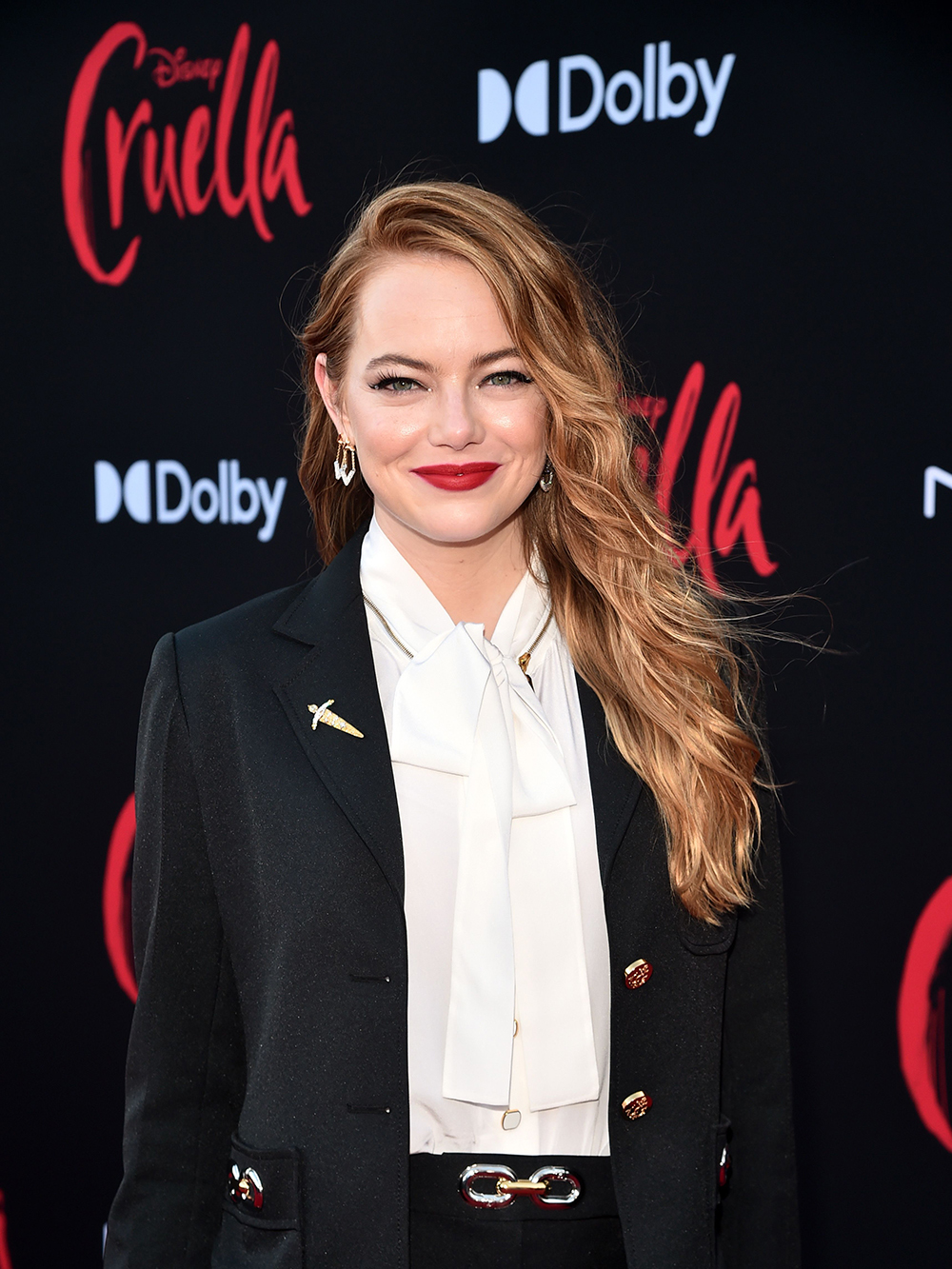 Today, at the El Capitan theater in Hollywood, the world premiere of the highly anticipated Cruella, the new live-action film from Disney Studios, took place. In the presence of Emma Stone, Kirby Howell Baptiste, director Craig Gillespie and many other celebrities, the evening took place in a deliciously fashionable atmosphere that smelled of the punk/rock London of the late 60s/early 70s so faithfully recreated for the needs of the scenario...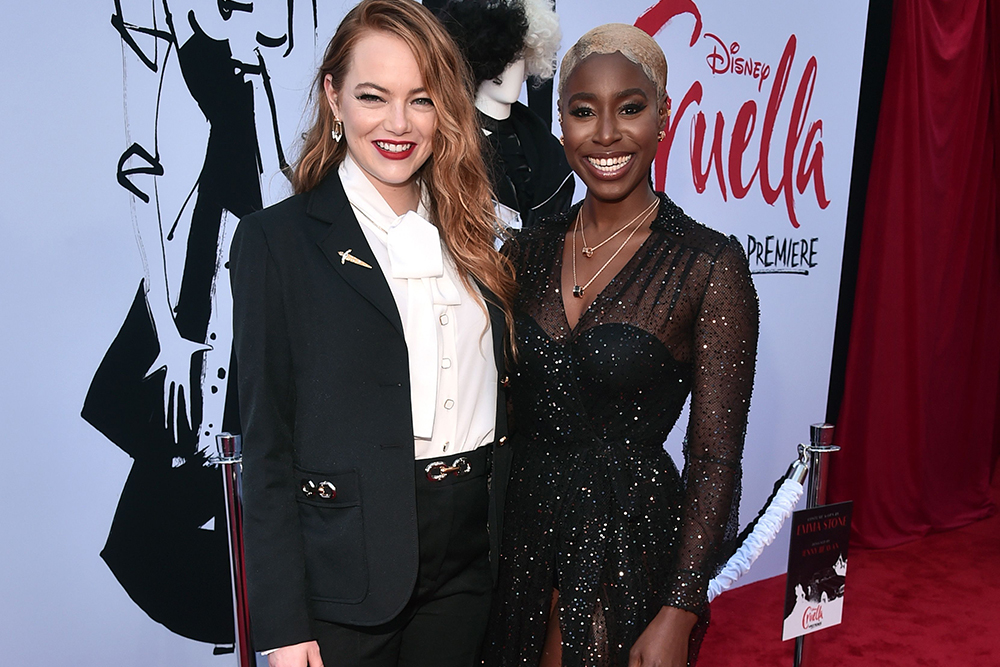 Itw Emma Stone

Itw Craig Gillespie (Director)

Itw Kristin Burr (producer)

Itw Kirby Howell Baptiste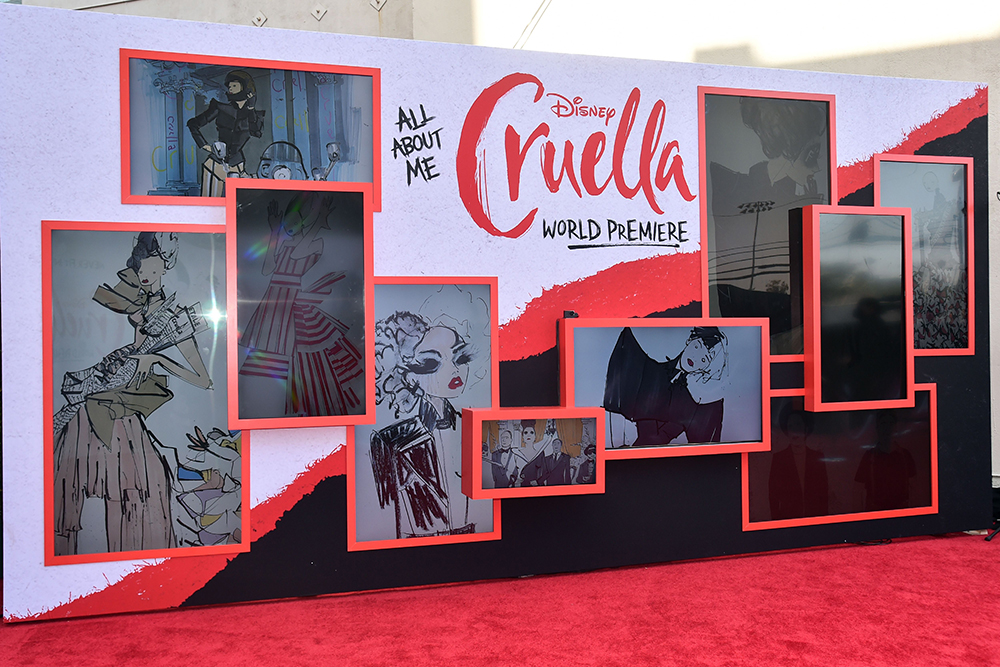 Cruella is an American detective comedy based on the cult character of Cruella de Vil, introduced in Dodie Smith's 1956 novel, One Hundred and One Dalmatians, and in Walt Disney's 1961 animated film, One Hundred and One Dalmatians. The film is directed by Craig Gillespie with a script by Dana Fox and Tony McNamara, based on a story by Aline Brosh McKenna, Kelly Marcel and Steve Zissis. The cast includes Emma Stone as the main character but also Emma Thompson, Joel Fry, Paul Walter Hauser, Emily Beecham and Mark Strong in the supporting roles.
A live film on Cruella de Vil has been announced for 2011. Andrew Gunn was hired to produce the film, with Glenn Close (who previously played the main character in the 1996 live-action adaptation and sequel) as Executive Producer and Kelly Marcel editing the script originally written by Aline Brosh McKenna. On January 6, 2016, Emma Stone was chosen to play the lead role of Cruella de Vil. In August 2016, Jez Butterworth was hired to rewrite the previous draft script. In May 2019, Emma Thompson joined the cast in the role of the Baroness, described as "an antagonist of Cruella who is considered a pivotal figure in her transformation into the villain we know today". Tony McNamara and Dana Fox were hired to write the recent version of the screenplay, while Joel Fry and Paul Walter Hauser were added in the following months as Jasper and Horace. In August 2019, at the D23 exhibition, it was revealed that the main photography work for Cruella had already begun. The first official image of the film in which Stone plays Cruella de Vil with three adult Dalmatians on a leash, Hauser as Horace and Fry as Jasper, was also unveiled during the event. In September 2019, Mark Strong, Emily Beecham and Kirby Howell-Baptiste were chosen to play Boris, Anita and Tabatha respectively. Filming was completed in November 2019.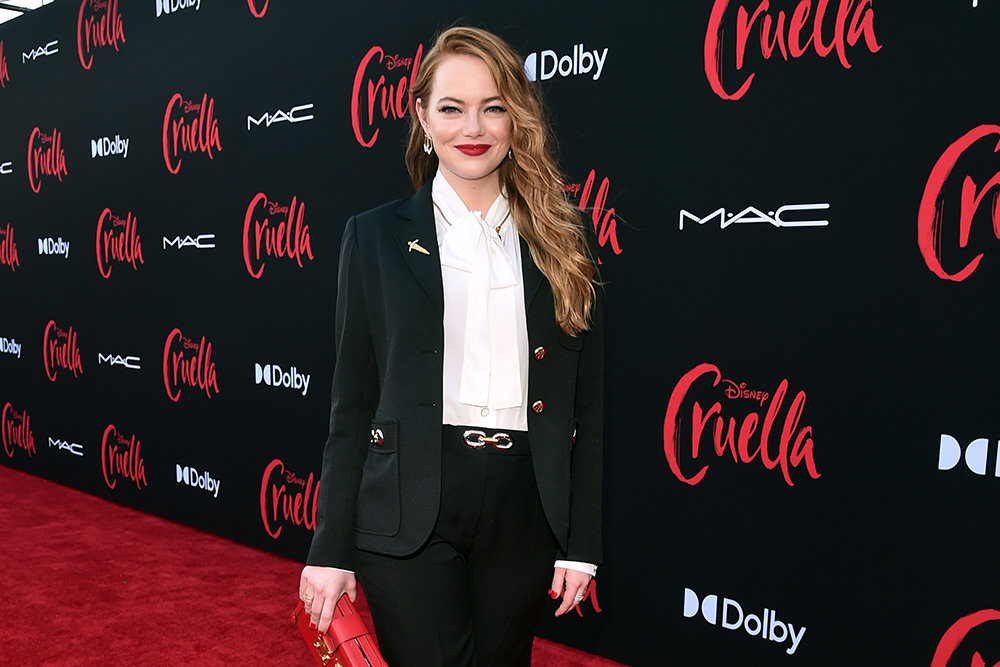 Cruella was originally scheduled for theatrical release on December 23, 2020, but was postponed until May 28, 2021.
You can discover the official photos on our Flickr page here
Synopsis :
London, 1970s, in the midst of the punk rock movement. A talented con artist, Estella is determined to make a name for herself in the fashion world. She befriends two young rascals who appreciate her scamming skills and leads a criminal existence with them on the streets of London. One day, her designs are noticed by the Baroness von Hellman, a great fashion figure, terribly chic and horribly snobbish. But their relationship will trigger a series of revelations that will lead Estella to let herself be invaded by his dark side, to the point of giving birth to the ruthless Cruella, a brilliant young woman thirsty for fashion and revenge ...
Cruella
Directed by Craig Gillespie
Produced by Andrew Gunn, Marc Platt, Kristin Burr
Screenplay by Dana Fox, Tony McNamara
Story by Aline Brosh McKenna, Kelly Marcel, Steve Zissis
Based on Disney's One Hundred and One Dalmatians by Bill Peet and the novel The Hundred and One Dalmatians
by Dodie Smith
Starring Emma Stone, Emma Thompson, Joel Fry, Paul Walter Hauser, Emily Beecham, Mark Strong
Cinematography: Nicolas Karakatsanis
Edited by Tatiana S. Riegel
Production company : Walt Disney Pictures, Gunn Films, Marc Platt Productions
Distributed by Walt Disney Studios Motion Pictures
Release date: May 28, 2021 (USA), June 23, 2021 (France)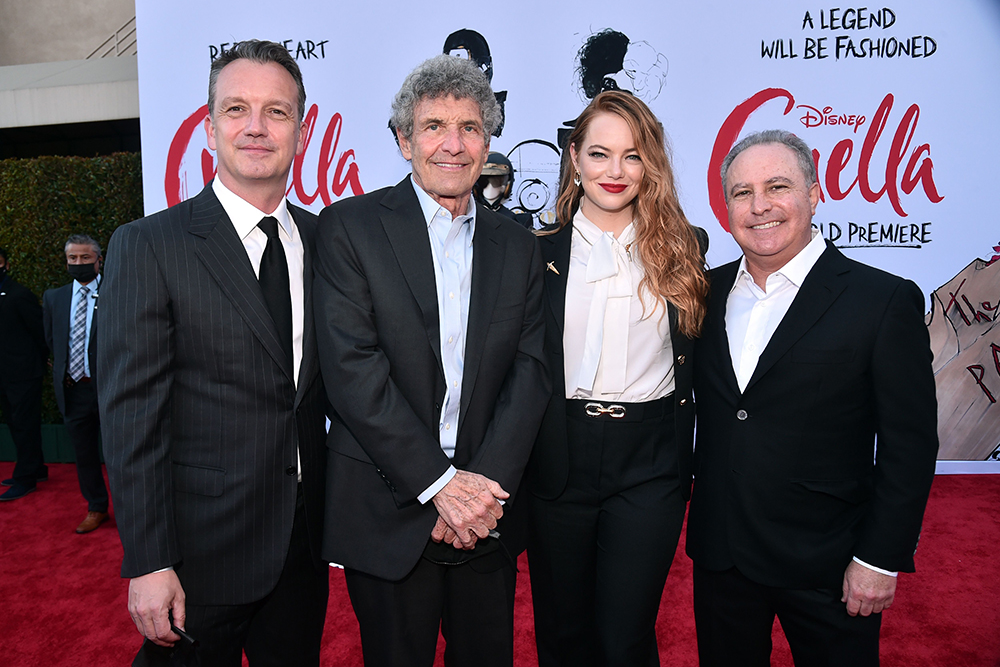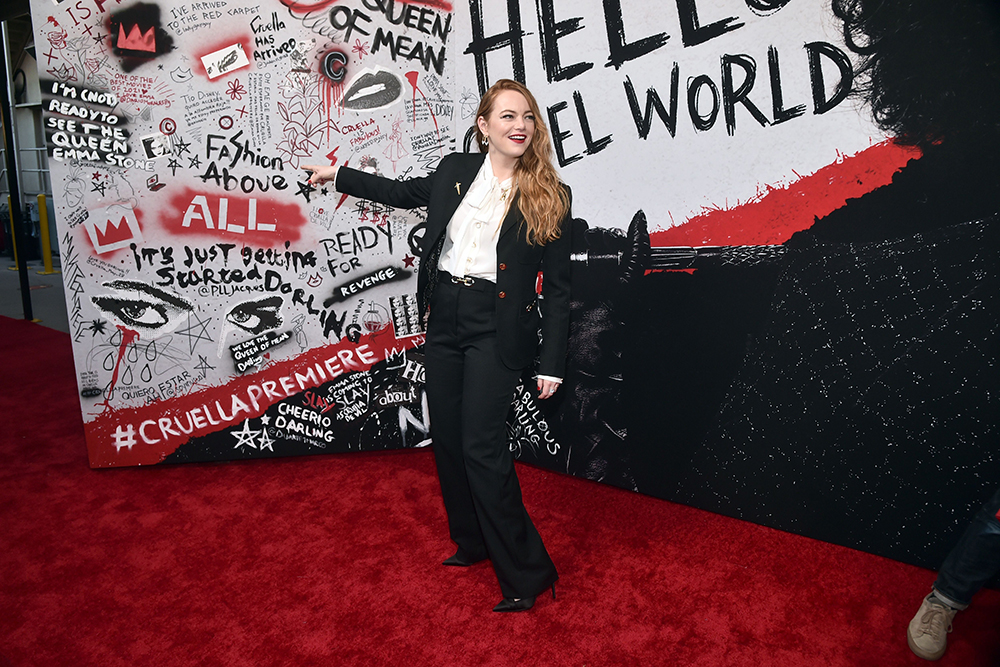 Photos: Copyright Getty Images