By Mulder, Zoom Interview, 03 january 2021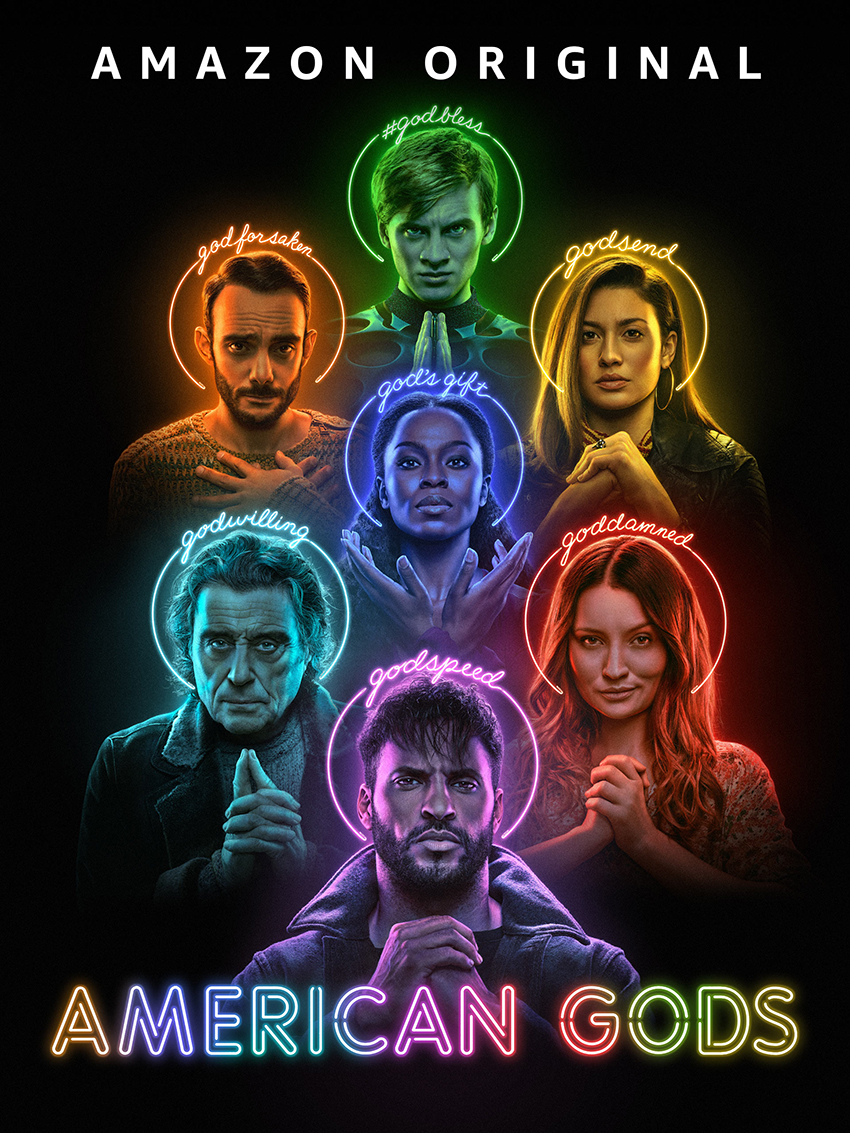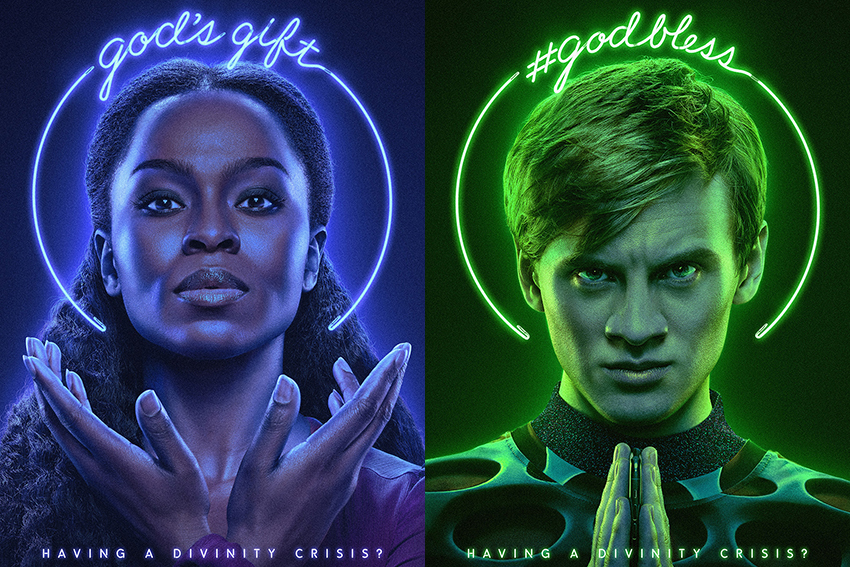 American Gods is an American fantasy drama television series based on Neil Gaiman's 2001 novel of the same name and developed by Bryan Fuller and Michael Green for the premium cable network Starz. American Gods traces the epic story of an inevitable war between the ancient gods of mythology and the current gods of new technologies. Ex-convict Shadow Moon (Ricky Whittle), in the service of the mysterious Traveller (Ian McShane), discovered that his patron with questionable practices was actually the northern god Odin, but also his own father.
In this third season, Shadow seeks to escape his destiny by settling in the peaceful, snowy town of Lakeside, Wisconsin to chart his own course, guided by the gods of his ancestors, the Orishas. However, he soon discovers that the waters of this seemingly peaceful town are actually dark, deep and bloody and that he cannot escape his status as a god. From now on, the only choice he will have to make is which clan he wants to be in: the old or the new gods.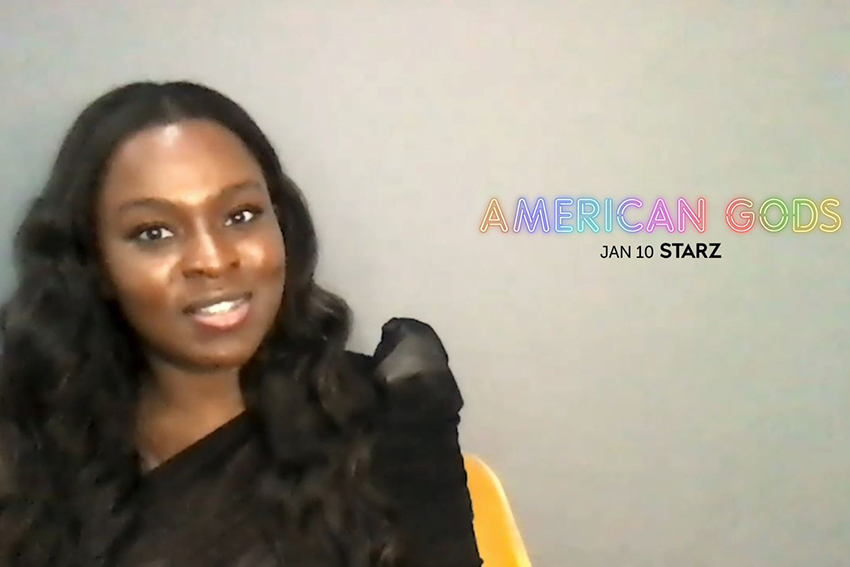 Our media had the great opportunity to interview during a press junket Yetide Badaki and Bruce Langley.
Q : what can you tell us about the evolution of your character in this season ?
Yetide Badaki : well actually so far season for Bilquis was about her trying to survive the second season was about her starting to thrive and in this third season she finally finds her drive and in that we see the season Bilquis really go through a journey of self-discovery much like every other character that we see we see Technical Boy go through his self-discovery journey we see Selene, Laura Moon also Cordelia and shadow moon and in all of this we see her then connect with parts of her past that she may have you know being. I haven't been around for so long that she may have lost and lost contact with and so she meets the Orishas which further connects with Shadows history and that's what i'm going to say without any spoilers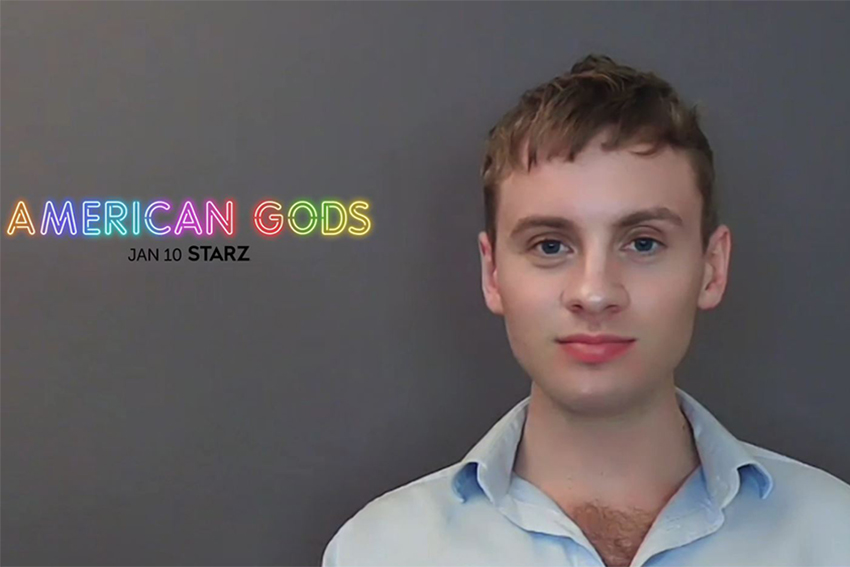 Q : What was your main training for this season (for both) ?
Bruce Langley : oh sure, so in terms of i mean we were really lucky in terms of having Neil's book to always refer back to and also Neil himself if we need to talk to Neil he's accessible which i mean you can't ask for a better gift than that. In terms of preparation i mean everyone's everyone's got their own different processes and all the rest of it but we have the advantage of having played with these characters for what is it four years now so that's huge but another wonderful thing is that we were you know brought into the writers room very early and we had discussions and we had the arc of our character this season outlined and then there were still surprises along the way in terms of specifics of how we would get there but we really it was a very streamlined season we had a great team and they really helped us along the way so we kind of had the deck stacked in our favor.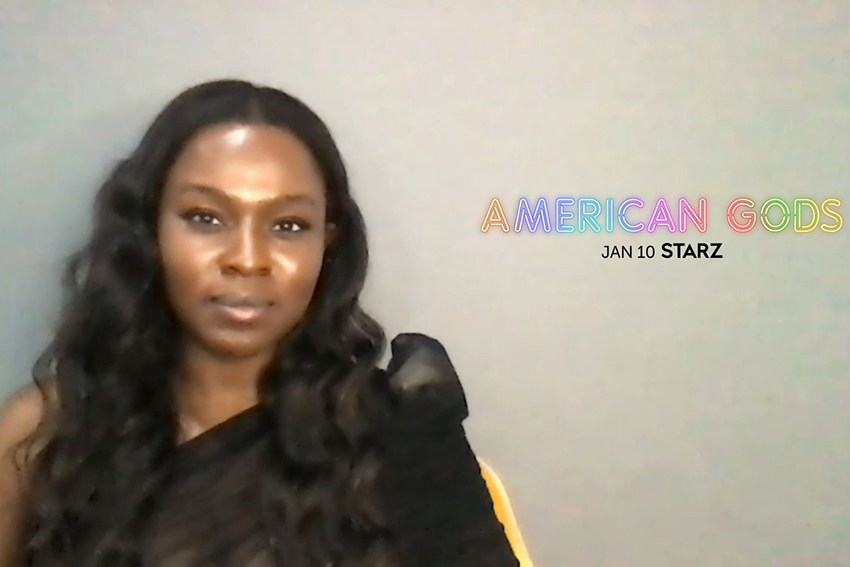 Q : what do you have in common with character for buff ?
Yetide Badaki : well i get to play the goddess of love and i like to think that love is something that we have in common also empathy also the fact that she's an immigrant you know that she is an individual who came from one place into another place trying to find her relevancy within that as an immigrant myself i knew that very well so that's something that resonated immediately with Bilquis.
Bruce Langley : i would say in a slightly abstracted sense Tech boy is trying to find himself in relation to the power dynamics that around him and I think that's something that kind of everyone can relate to like in and amongst what kind of momentum is carrying you in a certain trajectory whether that be socially or else wise if you are given an opportunity whether even if it's a painful one to stop and kind of take stock and go okay even if this is the way that the world is going deliberate play on worlds words that was almost cool um is it something that i believe so that's something that's something that kind of draws a parallel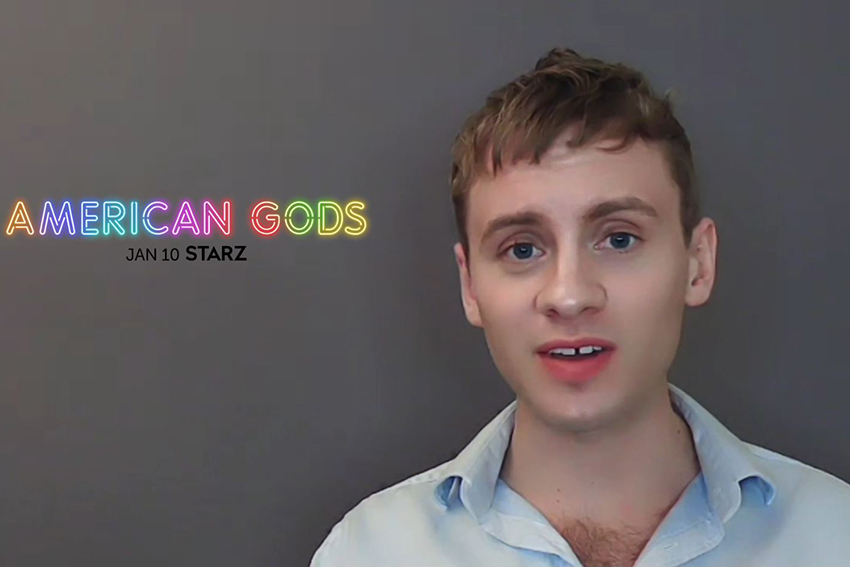 Synopsis :
A man coming out of prison meets an old crook who hires him as a bodyguard and takes him on a long journey across the United States. The ex-prisoner discovers that his "boss" is an ancient Nordic god in the midst of a battle against modern deities: the Internet, cars, television, and all the new media.
American Gods
Based on American Gods by Neil Gaiman
Developed by Bryan Fuller, Michael Green
Starring Ricky Whittle, Emily Browning, Crispin Glover, Bruce Langley, Yetide Badaki, Pablo Schreiber, Ian McShane, Orlando Jones, Mousa Kraish, Omid Abtahi, Demore Barnes
Composers: Brian Reitzell, Danny Bensi, Saunder Jurriaans
Executive producers: Bryan Fuller, Michael Green, Neil Gaiman, David Slade, Stefanie Berk, Craig Cegielski, Adam Kane, Christopher J. Byrne, Scott Hornbacher, Ian McShane, Padraic McKinley, Jesse Alexander
Production companies : Living Dead Guy, J.A. Green Construction Corp, The Blank Corporation, Fremantle USA, Starz Originals
Distributor: Lionsgate Television, Fremantle
Original network: Starz (USA), Amazon Prime Video (France)
Running time: 52-63 minutes
(Source: Press release)