By Mulder, Los Angeles, Avalon, 16 november 2017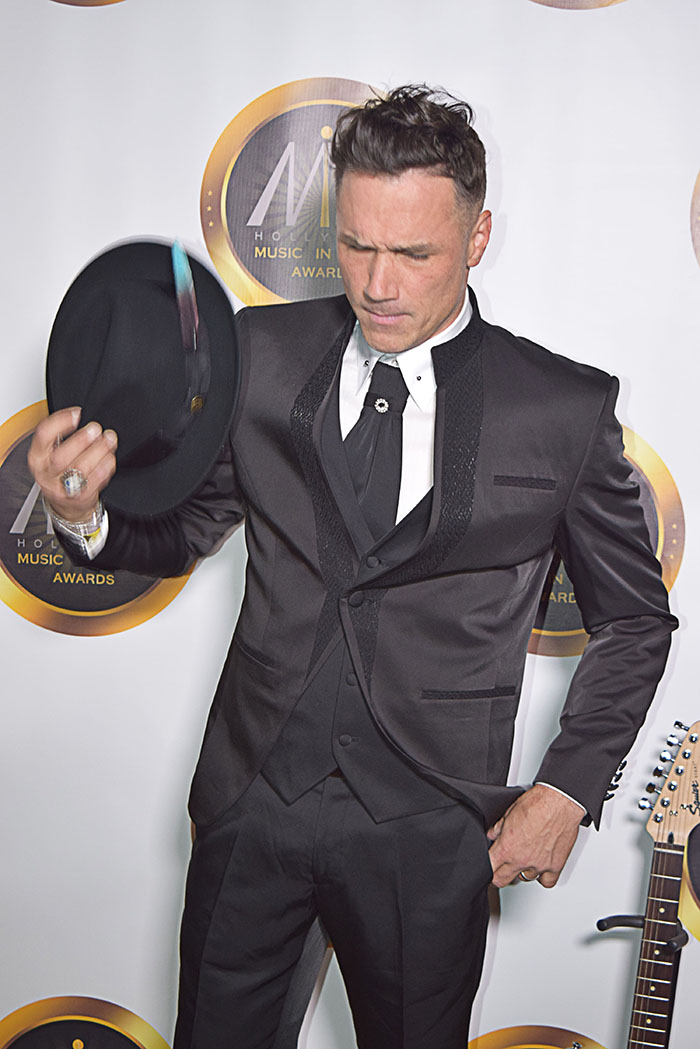 Star studded audience attends the Hollywood Music in Media awards to honor outstanding composers and songwriters in film, TV and videogames

Over two thousand attendees including leading songwriters, composers and recording artists attended Thursday's Hollywood Music and Media Awards at the Avalon - Hollywood. The event, hosted by comedian Ron Pearson, brought together songwriting royalty, Academy Award winners, and the new voices in TV, film and videogame music. The night included the HMMA Career Achievement Award to Diane Warren. Musical performances included a special 25th Anniversary Tribute to The Bodyguard Soundtrack. "Run to You" was performed by its songwriters Allan Dennis Rich and Judd Friedman. The soundtrack was released exactly 25 years ago today (November 17th, 1992) and sold over 18 million copies.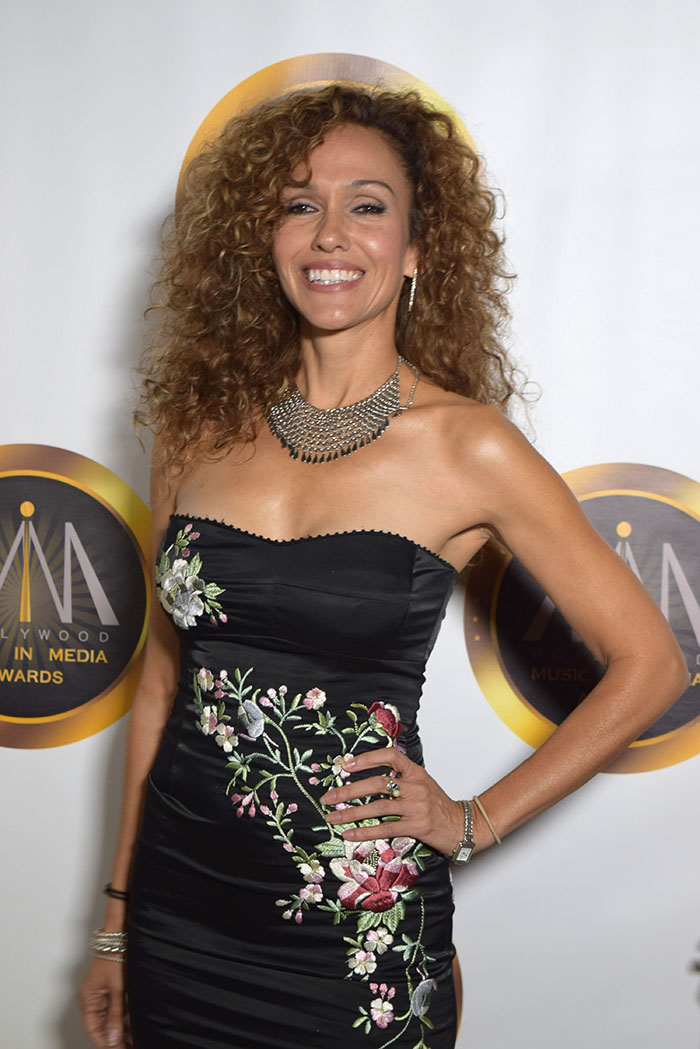 Ray Parker Jr. received a standing ovation as he approached the stage to his iconic Ghostbusters song performed live. Parker presented several awards, including Outstanding Score in a Sci-Fi, Fantasy, or Horror Film, which Alexandre Desplat won for The Shape of Water. Desplat thanked the voters, and the film's director Guillermo del Toro. "It was a real privilege to work on this amazing film with Guillermo Del Toro that is so unique and beautiful."
Outstanding Song in a Sci-Fi, Fantasy, or Horror Film went to legendary songwriters Alan Menken and Tim Rice for Beauty and the Beast's "How does a Moment Last Forever?" Menken delivered an acceptance video from overseas, where he is currently working. "It was a joy to write new songs for Beauty and the Beast with Tim. I am so thrilled the film and the songs are being so well received." The house band, made up of musicians from rock bands including, Quiet Riot, Journey, Pat Benatar and more delivered an emotional rendition of the winning song performed by Maureen Davis, from the original cast of Into The Woods.
Legendary music producer, Journey bass player, and American Idol judge Randy Jackson received a warm welcome as he presented songwriter Diane Warren with the HMMA Outstanding Career Achievement Award. Jackson said, "I have known Diane over 30 years and have watched her extraordinary career unfold. She has been the Queen of pop music for the better part of those three decades and she still is. Her songs have been recorded by hundreds of artists and at one time she had 4 of the top 5 songs on the Billboard pop charts. She has two of Billboard's Top 10 greatest songs of all time, 'Unbreak my Heart' and 'How do I Live?' Diane is one of those writers when she puts pen to paper it turns to gold. She is a force of nature and is a great friend too." Warren humbly accepted the award, stating that she felt like she had so much more to do.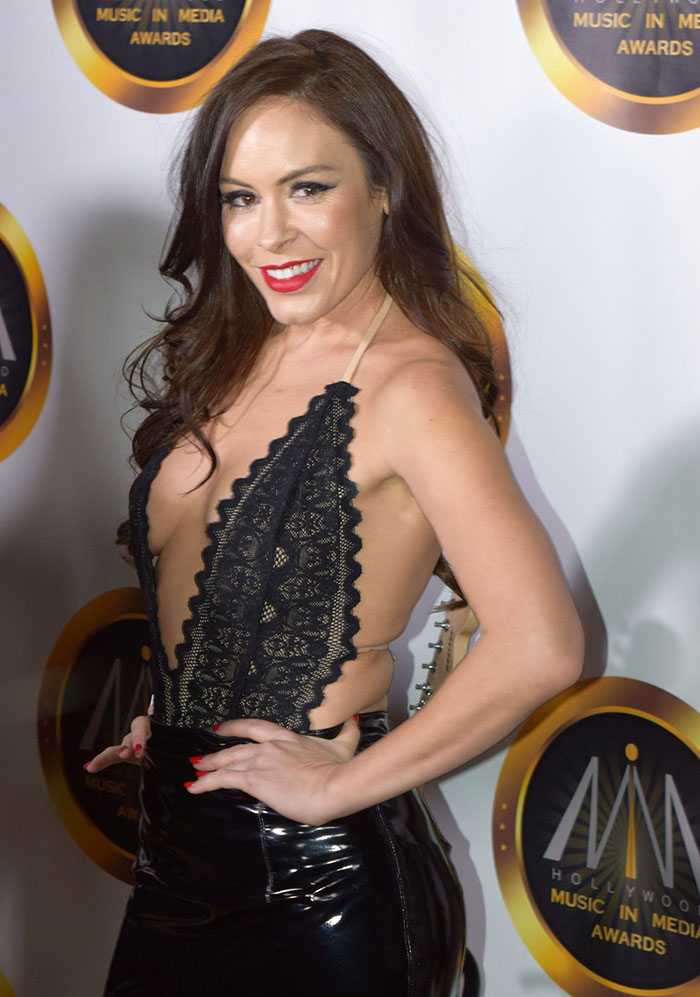 Following the presentation, Warren rushed back on stage to receive the award in the following category, Outstanding Song in a feature film. Her song, "Stand Up for Something," co-written with Common and performed by Andra Day and Common was met with rapturous applause. Warren then gave an impassioned speech, "This is the most important song that I've ever written. In these times, it's especially important that we all stand up for something."
Other awards included Outstanding Score for a Documentary went to Philip Glass, for his score to Jane, the critically praised film on conservationist Jane Goodall. Accepting the award on behalf of Glass was producer Bryan Burk. "I'm incredibly proud of the film and of Philip's work on it. I really respect all the work that everyone does in this room. On behalf of Philip, I thank you for this award."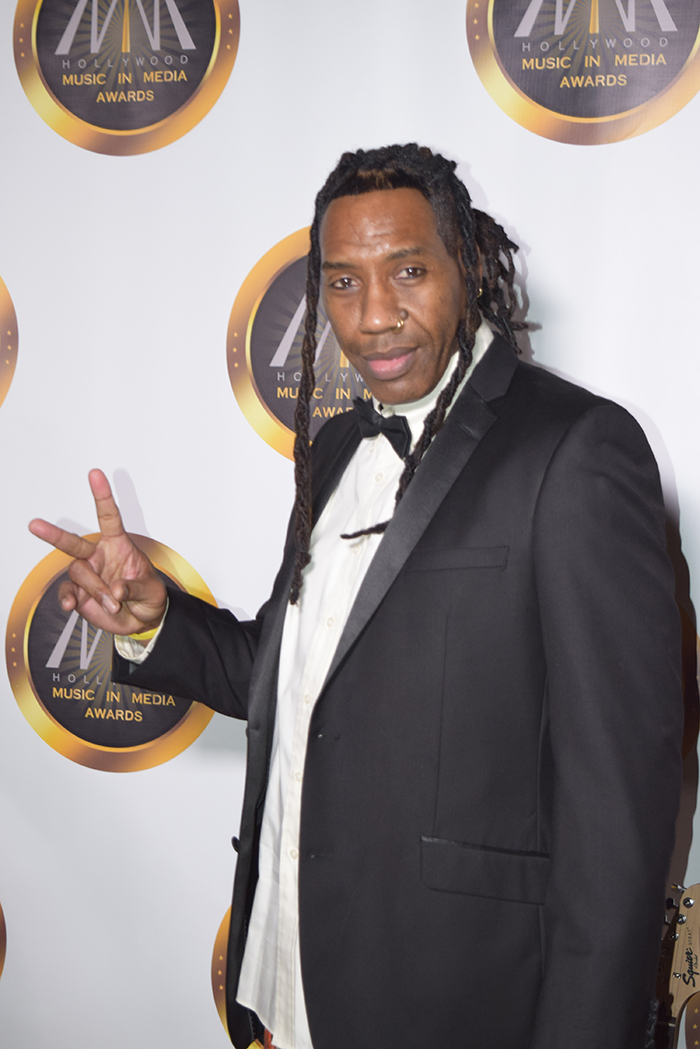 Burk's speech was followed by video from Glass, who is currently on tour in Europe. "I want to thank the HMMAs for their recognition of Brett's film and my score. It was a remarkable experience to write music for this documentary about an environmental icon like Jane Goodall and to help share her story with the world.". Closing the night was the Outstanding Score in a Feature Film, with several Academy award winners up for the prize. The award went to newcomer Oneohtrix Point Never for his electronic score in A24's Good Time. At this year's Cannes Film Festival, Oneohtrix Point Never's score to Good Time released by Warp Records was awarded "Best Soundtrack." The film, directed by the Safdie Brothers, has garnered critical acclaim even though it received a limited U.S. theatrical release. The film opens internationally later this month.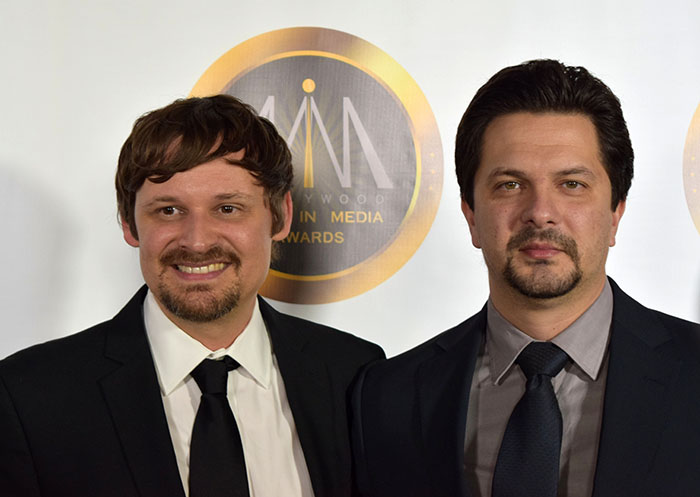 Oneohtrix Point Never spent the majority of the speech speaking directly to esteemed presenters Earth, Wind and Fire. "I am so honored for this award and to be in the same room with Earth, Wind and Fire. You guys were such an influence to me, and you really created some amazing new sounds in your music. "Let's Groove" is amazing, I could say so much, but it was such an inspiration to me as an artist. The film is an amazing ride and the Safdie brothers are such unique storytellers. They really let me loose creatively and I think that's truly the best way for artists to work. I am incredibly honored and I want to thank everyone for giving a small film this great recognition."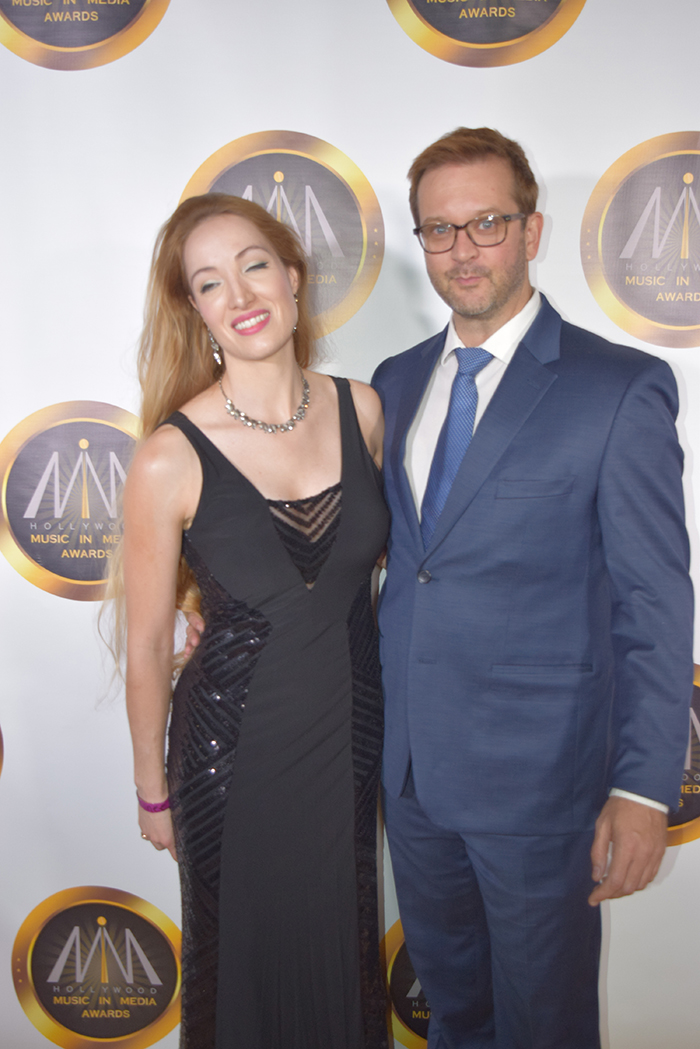 Original Score – Feature film
Oneohtrix Point Never (aka Daniel Lopatin) – Good Time (A24)
Original Score – Scifi/Fantasy/Horro film
Alexandre Desplat – The Shape of Water (Fox Searchlight)
Original Score – animated film
Michael Giacchino – Coco (Pixar/Disney)
Original Score – Documentary
Philip Glass – Jane (National Geographic/Abramorama)
Original Song – Feature Film
"Stand Up For Something" (Marshall) Music by Diane Warren, Lyrics by Diane Warren and Lonnie R. Lynn. Performed by Andra Day, featuring Common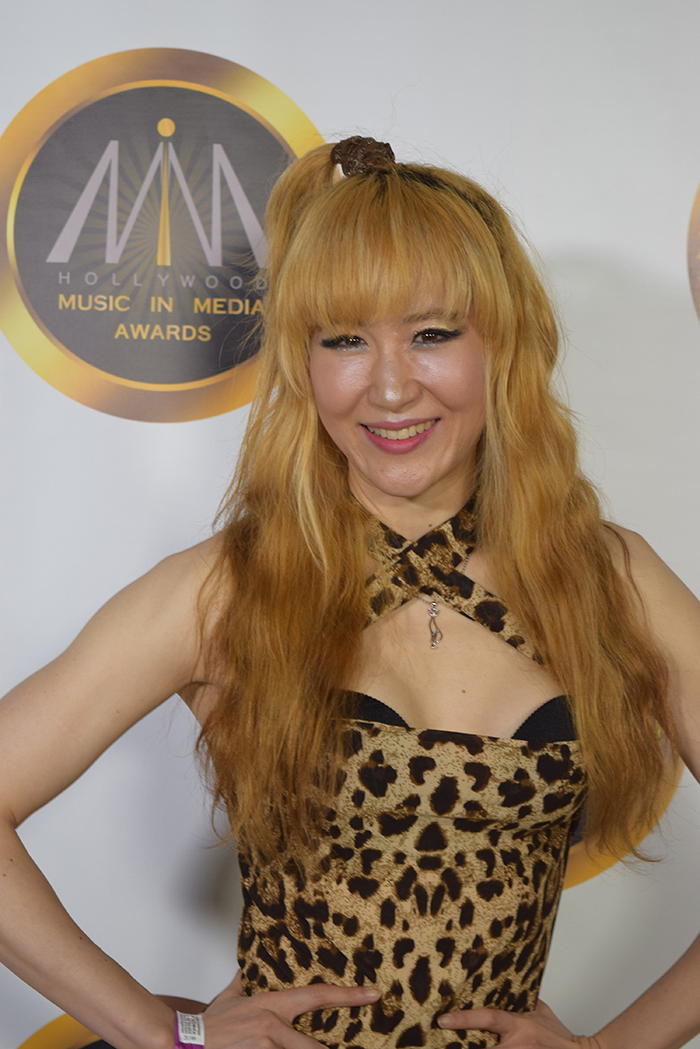 Original Song – Documentary
"Jump" (Step) Written by Raphael Saadiq, Taura Stinson, & Laura Karpman. Performed by Cynthia Erivo
Original Song – Animated film
"Confident" (Leap) Written by Demi Lovato, Ilya Salmanzadeh, Max Martin and Savan Kotecha. Performed by Demi Lovato (Quad Productions)
Original Song – Sci-fi, fantasty, Horror film
"How Does a Moment Last Forever" (Beauty and the Beast) Written by Alan Menken and Tim Rice. Performed by Céline Dion and Emma Watson
Music documentary / Special program
Clive Davis: The Soundtrack of Our Lives (Apple) Directed by Chris Perkel, original music by Paul S. Henning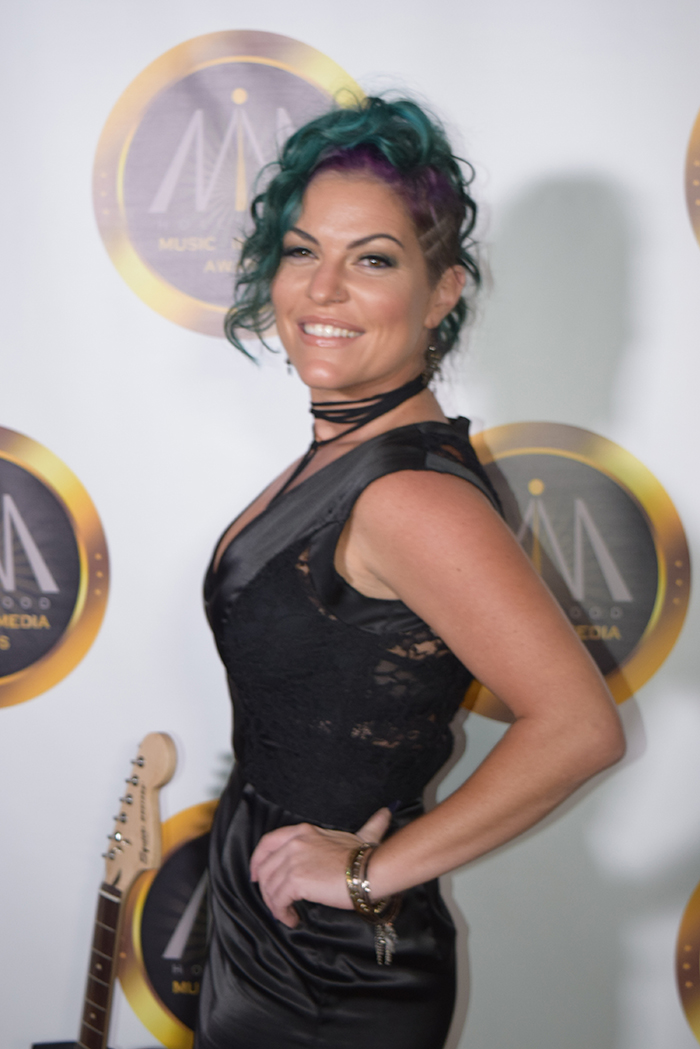 Original score – TV Show / limited series
Laura Karpman, Raphael Saadiq – Underground (WGN America)
Original song – TV Show/limited series
"Power" (The Get Down) by Elliott Wheeler, Baz Luhrmann, Homer Steinweiss, Donna Missal, performed by Donna Missal and Travis Jones (Netflix)
Main title Theme – TC Show/limited series
Nick Urata and Daniel Handler – A Series of Unfortunate Events (Netflix)
Outstanding Music Supervision - Film
Brian Ross – Lady Bird (A24)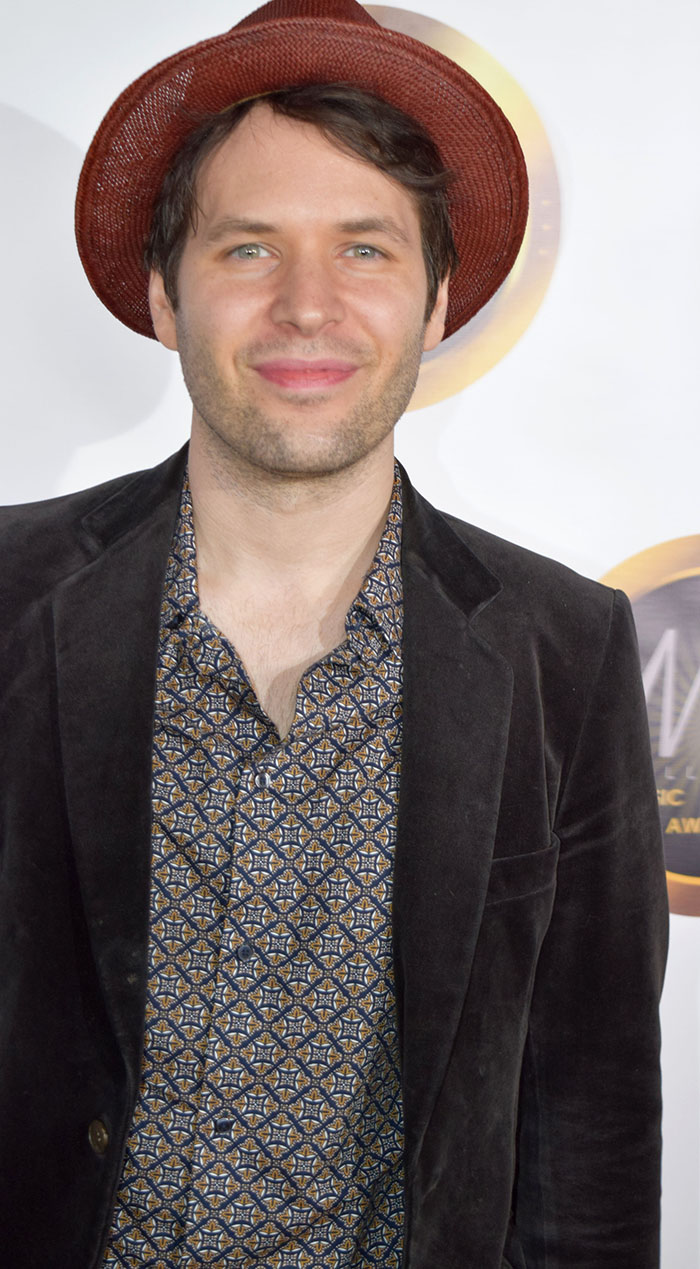 Outstanding Music supervision - Television
Robin Urdang – The Marvelous Mrs. Maisel (Amazon)
Soundtrack album
Baby Driver (30th Century Records)
Original score – independent film
Corey Allen Jackson (Chuck)
Original song – independent film
"Speak To Me" (Voice from the Stone) Written by Amy Lee & Michael Wandmacher. Performed by Amy Lee
Original Score – Short film
David Longoria (Becoming A Man)
Original Score – Video game
Stephen Cox (Farpoint)
Original song - Video game
Thomas Parisch – Ocean over the Time (Moonlight Blade OL)
Song / score - trailer
Oleksa Lozowchuk – Dead Rising 4 (Trailer)
Independent music video
Alexa Friedman (Enraptured) Written by Estani Frizzell. Performed by Alexa Friedman. Directed by Spencer D. Evans and produced by Spirinity Productions
Original score – Short film (foreign language)
Christoph Zirngibl (König Opa)
Original score – Short film (animated)
Arturo Cardelús (In a Heartbeat)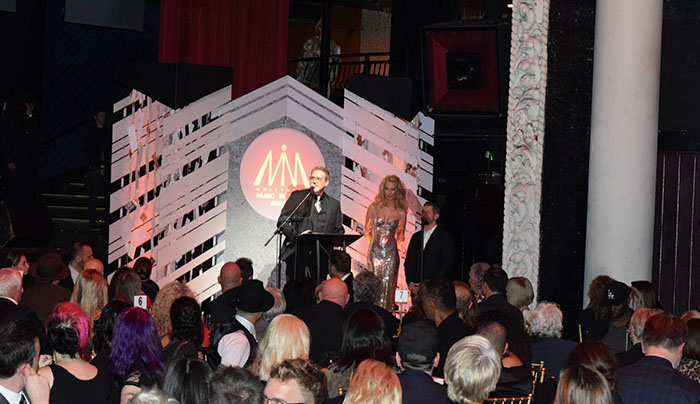 All the red carpet photos of this event can be seen here
Photos: Adrian Jones (Adj85)
(Source : press release Costa Communications)