By Mulder, Los Angeles, 30 october 2017
Stan Lee's L.A. Comic Con brings the best geek culture can bring for a three day event, held once a year. Originally, Regina Carpinelli and her two younger brother wanted LA to have a comic book convention. The three Carinellis set up Comikaze Entertainment Inc. The first event, called Comikaze Expo. It took place on November 5–6, 2011 in the Kentia Hall of the Los Angeles Convention Center. There was about 35,000 attendees throughout the whole weekend. In 2012, creator Stan Lee and his company, POW! Entertainment, along with Cassandra Peterson (aka Elvira). Formed a partnership with Comikaze Expo and the convention was renamed Stan Lee's Comikaze. In 2016, the convention was renamed Stan Lee's L.A. Comic Con. Stan Lee's L.A. Comic Con falls on Halloween weekend. It brings lots things including comics, sci-fi, horror, gaming, anime and nerd culture.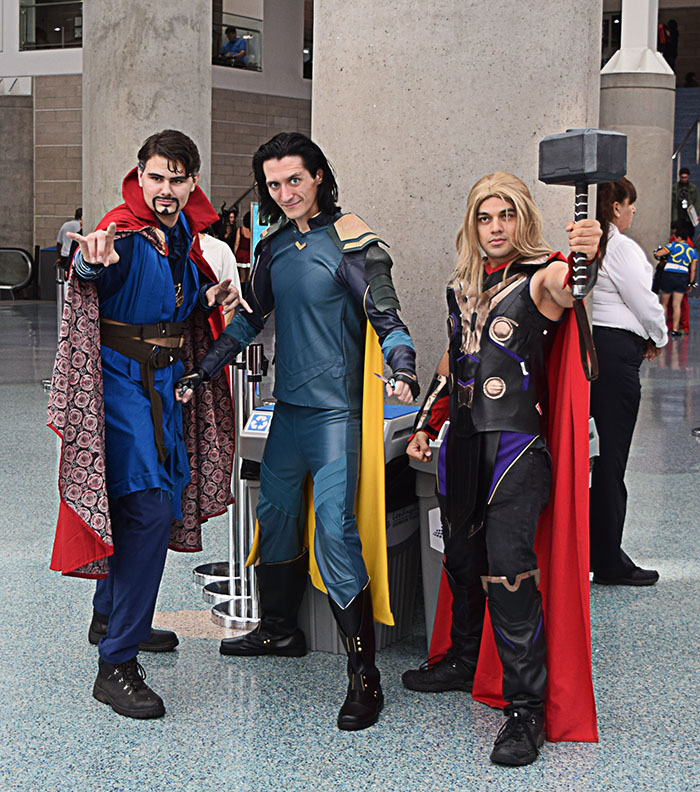 Almost 100,000 fans from all over the world, come to the L.A. convention center for this even. Stan Lee's L.A. Comic Con is growing into one of the most diverse and celebrated geek/ fan events. In 2016, Stan Lee's L.A. Comic Con had over 700 diverse artists and vendors. With collectibles, art, toys, selling exclusive, rare and limited editions of comics, and other hard-to-find merchandise. Some Exclusive Funko dolls to be sold at Hot Topic Booth are Moon Knight (glow in dark), Star Wars Ahsoka (glow in dark), Kevin Smith, Rick and Morty (flocked Snowball), and Stan Lee exclusive Funko from Guardian of the Galaxy. There was also a charity auction. The auction was dedicated to Adam West's memory. Popular artists like Jim Lee, Joe Benitez, Dave Farrar, Mike Vosberg, Ruben Procopio, and Zack Morrissette, all well know artist. Used their talent to honor Adam West in a variety of comic book style covers.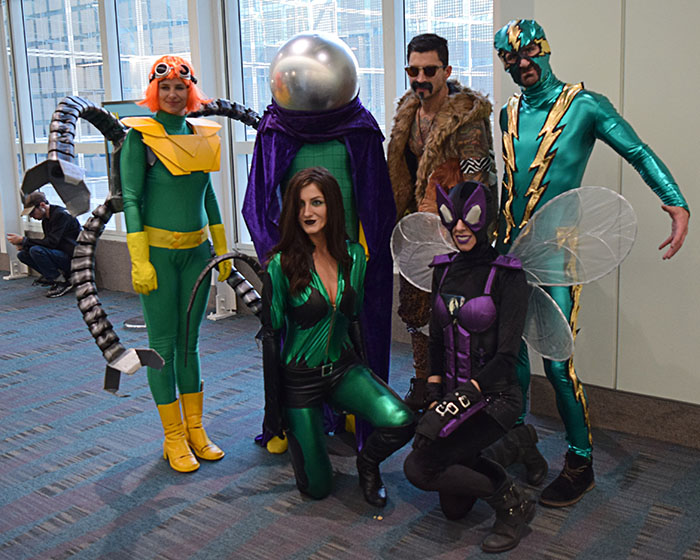 Fans have the opportunity to attend numerous panels, autograph sessions, and photo-ops. With the chance to talk to actors, creators, and so many more from the entertainment industry. Some of the panels were Powerpuff Girls - Reunion, The 35th Anniversary of He-Man and the Masters of the Universe Reunion, Sabrina, the Teenage Witch Reunion, Geek Girl Authority Presents: Women Doing Cool Sh*t - Female Movers and Shakers in the Entertainment Industry, Wonder Woman 2017: The film that started a new generation, A Tribute to Adam West, Costume Designing for Screen, and so much more. Some autograph sessions included Rob Liefeld, Greg Capullo, J. Scott Campbell, Mark Bagley, Tom King, James Tynion, Melissa Joan Hart, Elisa Donovan, Alimi Ballard, David Lascher, David Yost, Karan Ashley, David Fielding, Ming Chen, Bryan Johnston, Mike Zapcic, Darran Norris, Carlos Azuquial, Tom Kane and Stan Lee. There was many guest of honor/ media guests. There was Dwayne "The Rock" Johnson, Rob Liefeld, Walter Koenig, Tara Strong, Chloe Bennet, Katee Sackhoff, Rose Mciver, David Anders, Malcolm Goodwin, Zach Callison, DeeDee Hall, Michaela Dietz, Burt Ward, Lee Meriwether and Gary Fisher, with so many more.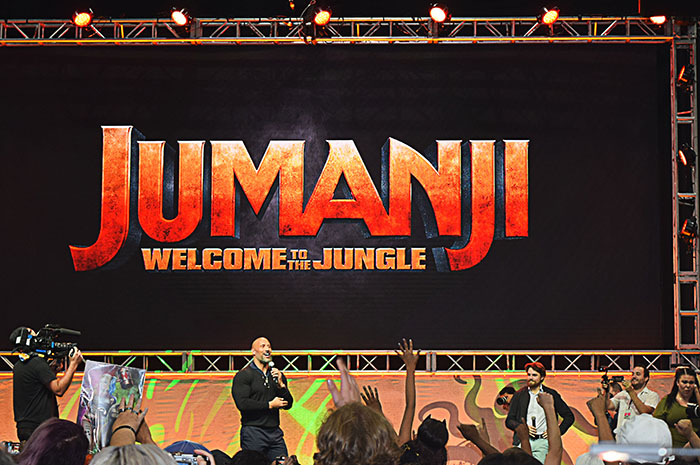 The competitions with a Makeup National Championship Competition, Cosplay National Championship Competition and Prop Making National Championship. Make up judges will be judging contestants on application, blending, and color. Prop Making National Championship gives a chance for attendees to submit one of a kind, unique hand made props for a fan favorite award or for one of the top three spots in the competition. The Cosplay National Championship Competition is one of the best and sought after awards. With $20,000 in cash plus other awesome prizes. Attendees must have made they own costumes and most come and dazzle the judges. The competitions here showcase artists of all kinds the spotlight to their craft. This convention also has spotlight cosplay artist Alicia Marie, YaYa Han, Joanie Brosas, Nicole M. Jean, Michael Huffman, Meisha Mocka, Amber Arden and many more.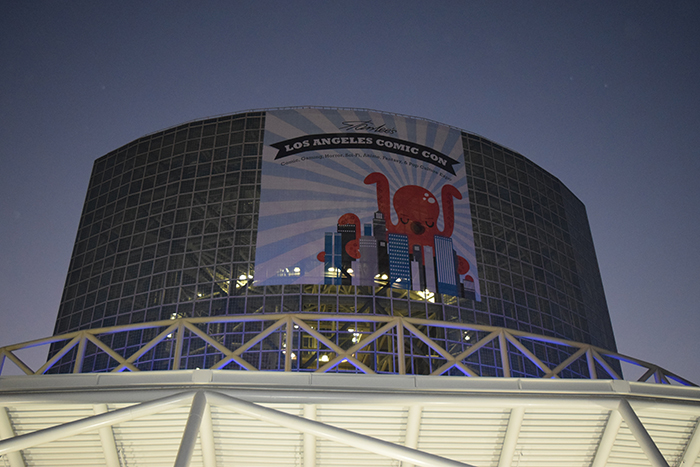 I always enjoy this convention. It's easy to see why Stan Lee's L.A. Comic Con is getting bigger and better every year. When you come to this convention, it will be hard to figure what to do. Since it is so much to do. From the panels, cosplay outfits in the lobby to look at, the artist alley, the hundreds of vendors or the competitions. Th conversations with famous creators, the exclusive premiers, and exclusive merchandise to hunt down. It's safe to say that you will have a full weekend of thing to do here.
Discover our photos here
Photos and videos: Adrian Jones (Adj85)