By Mulder, Los Angeles, 04 october 2017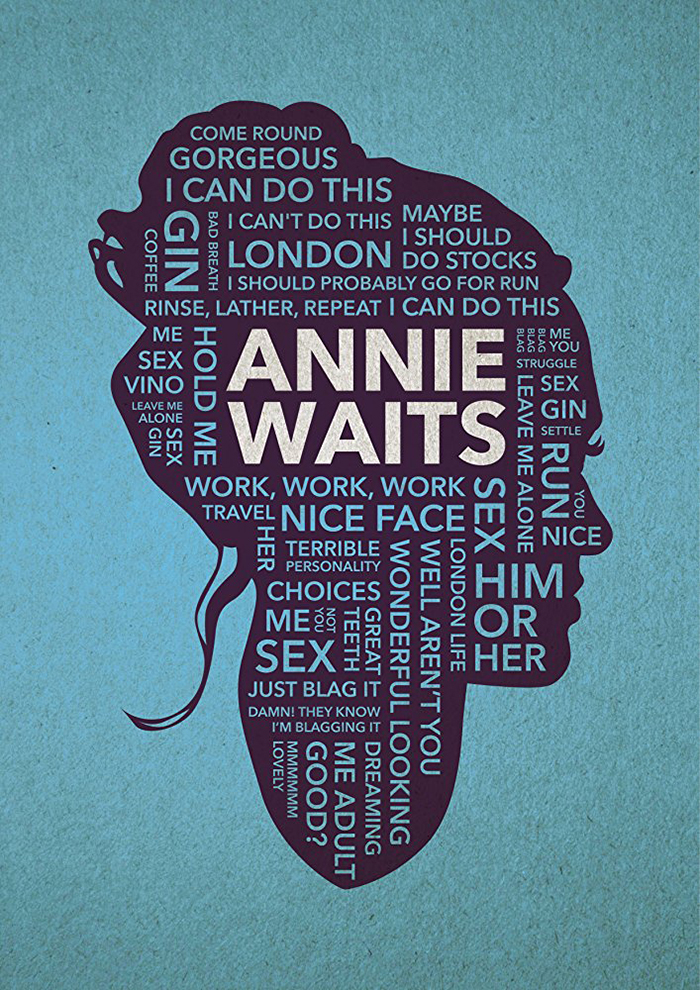 Q: How did you get the idea for this short? Personal experience? Friends personal experience? or...did the Ben Folds song of the same name help inspire the movie?
April Kelley : The short actually came to me by its writer, Chris Anastasi. At the time it was called 'The Circle of Life'. But after a gin-fuelled weekend with Chris where we were developing the short and series further by Chris inundating me with many a female question, Ben Folds 'Annie Waits' came to the surface and we knew then it had to be called that.
Q: Being that the Ben Folds song plays over the end credits, was Ben involved in the movie at all, or did the production company just tell him about it, and he gave his blessing for the song to be used?
April Kelley : As is with everything in life, if you don't ask, you don't get. After Chris and I agreed this had to be the title, I just contacted his management and fortunately Ben as an artist is very open and generous with his music. They loved the concept and were happy to be a attached.
Q: How long did the production take on it? How long had you been working on getting the movie from concept to script to production before it came out?
April Kelley : The project first came about at the end of 2015, but we already had another project schedule to shoot called Edith in January, so we didn't shoot Annie Waits until April. Due to the film being a passion project and working on it for free it was until April 2017 we completed it and had a private screening. In hindsight, it was worth the wait - we met who would become the director, Marnie Paxton-Harris on the set of Edith.
Q: You had mentioned this was a teaser for a TV series, is the series going to expand on her relationships with each of her suitors?
April Kelley : Not particularly, although we're not ruling it out as there are love interests, just not these men specifically. Although all these fantastic male actors will be a part of it one way of another. The premise of the series is more focussed on the the life struggles of your twenties… You know, juggling career ambitions, lack of money, friendship groups, family circles and all whilst you feel the traditional social pressures of ticking your own life boxes such as marriage, kids and mortgages which simply doesn't sit comfortably with Annie.
Q: How is the development of the series coming? Any interest that can be talked about with networks over here?
April Kelley : It's going well, never as fast as we would like - as is the nature of this industry, but patience is a virtue (so I hear). I can't say too much as I don't want to jinx anything…
Q: What else are you working on? Any other projects you can talk about?
April Kelley : As a producer we're now working on our debut feature and chipping away at developing a couple of TV series. As well as that, we're full steam ahead with the relaunch of our positive media company, Acting On A Dream. On the acting front, I'm currently writing two of my own shorts which I'm planning on shooting next year, which I'm really excited about.
Q: Who is your dream cast for the TV series if you could have anyone playing the main roles? (Annie, the suitors, etc)
April Kelley : Ooft, now there's a question. As I've said, the series is quite different from the short as the short only shows one aspect to Annie's life, but all the men will feature should they wish to join us again! We're so fortunate at the moment to have such cracking talent over here in the UK, we're spoilt for choice. That being said, hopefully I'll be able to continue to play Annie…
Annie Waits (2017)
Directed by Marnie Paxton
Writing Credits by Chris Anastasi
Cast Andrew Simpson, Sam Gittins, Sam Swainsbury, April Kelley, Alex Jordan, Sara Huxley, Moses Gomes-Santos, Matthew James Ovens, Mark Collier
Produced by Sórcha Bradford, Christian Cooke , Sara Huxley, April Kelley, Marnie Paxton
Music by Matthew Peters
Cinematography by Martyna Knitter
Film Editing by Robbie Gibbon
Production Design by Jessica Barrell
Costume Design by Mademoiselle Ginger